Bring on the Charm
Cottages and Bungalows|April-May 2020
Coastal meets farmhouse in this North Carolina home, where personalized touches give a new build all the charm and character of a vintage home.
New builds can be notoriously "shiny," but after living in an older residence, Chrissy Serrano, blogger at ChrissyMarieBlog.com, and her husband were eager for a home that didn't need endless repairs. "We enjoyed the projects in that home, but the idea of a brand-new place was appealing,"Chrissy says. One of the biggest benefits was being able to work closely with builder Kevin Poythress during the design phase of the project. Chrissy was able to check off each item on her list of must-haves: coastal farmhouse appeal, a spacious playroom for the four kids and lots of windows. "We put windows everywhere we could," she says. And, wanting the home to have personalized details and none of that new-build bareness, she added in extensive trim work, built-ins and light fixtures to bring character. The light-drenched, family-friendly, coastal farmhouse results show how a new build can have just as much charm as an older home.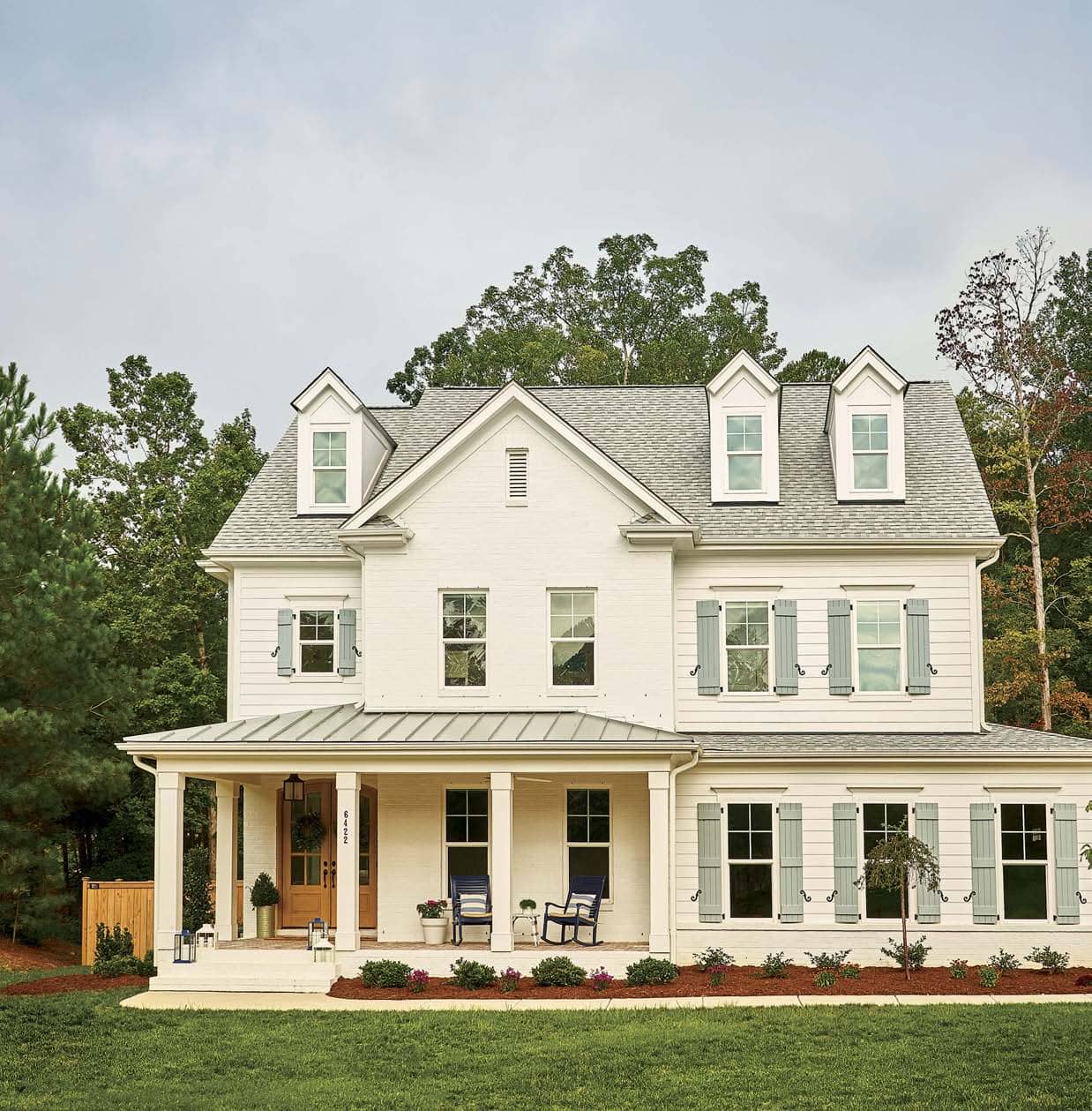 COASTAL FARMHOUSE LIVING
In the beginning, Chrissy balked at the idea of coffered ceilings in the living room. She sought an uncluttered, open and welcoming feeling and was worried that the coffers might make the 9-foot ceilings feel a tad too close. "We compromised by taking an inch or so off the coffered part of the ceiling, and it worked out great," she says. It shows how little adjustments to a new build can make all the difference. Next, she turned to her tried-and-true favorite color scheme for the room: blue and white. "It's classic and the equivalent of a white shirt and blue jeans," she says. The scheme is welcoming and fresh, translating beautifully into a variety of styles, including farmhouse and coastal. In the living room, it gives airy coastal notes. Blue chairs from Steven Shell Living pick up similar hues in the nearby Target entryway rug. Both pop against a range of ivories and white elements, making the living room an oasis of relaxation and style. Natural wood also functions as a neutral in the room and gives a nod to the farmhouse aesthetic. "I am always inspired in homes that find the right balance of natural wood with white," Chrissy says. She achieved this equilibrium by keeping the banister, floors and door in their natural wood finishes.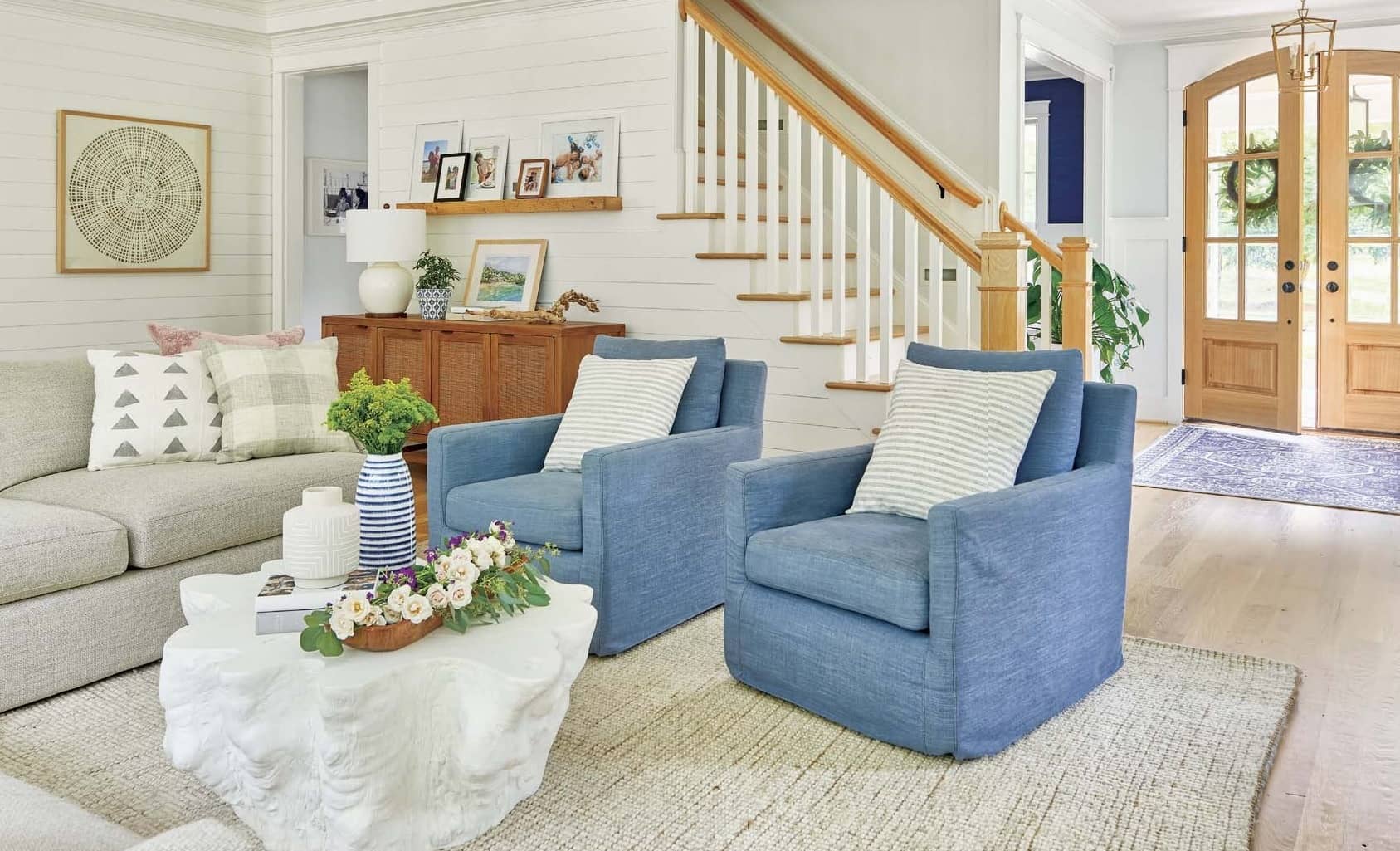 ISLAND LUXE
You can read up to 3 premium stories before you subscribe to Magzter GOLD
Log in, if you are already a subscriber
Get unlimited access to thousands of curated premium stories and 5,000+ magazines
READ THE ENTIRE ISSUE
April-May 2020