Sculpted By Nature
Better Interiors
|
November 2018
The Grid Architects harness sun, soil, light and verdure to create a clean-lined, elegant dwelling in Ahmedabad whose serenity is in stark contrast with its densely-populated surroundings.
"The designing of a home is apparently designing a lifestyle. It is not only the bringing together of soil, climate, material but also centres around the lifestyle of the people who will habitat that dwelling. For each design and client, there is a unique combination of influences — people, places, events, memories and perceptions," say architect Snehal Suthar and his spouse and partner interior designer Bhadri Suthar who together lead Ahmedabad-based The Grid Architects.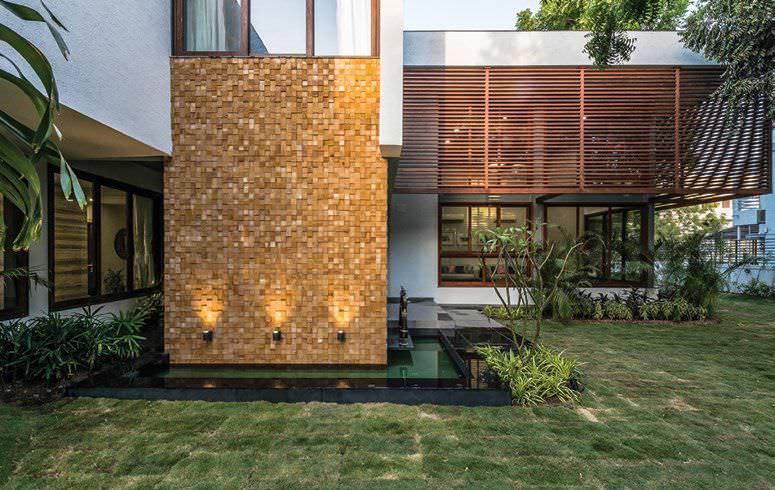 The subject crops up while discussing L House, one of their recent projects which beautifully illustrates the duo's respect for the earth and their recognition of the universal spirit that resonates within each and every material. This project, too, was partly shaped by site conditions — the presence of three mature local trees, to be specific, which they were loath to destroy. "The plot is at a cul de sac, sited in a densely-populated residential area; a flat piece of land dotted with a number of trees. The retention of three huge local trees with widespread branches became a design driver," elucidates Snehal. "While we tried to fulfill all their requirements, what ignited our minds was staying true to the site/earth/atmospheric settings." The short time frame apart (they'd only one year to deliver the project from scratch) saving the trees was the most challenging aspect of this assignment, highlights Bhadri. "We tackled this by planning and conceiving all architecture and interior details and the material palette at the planning stage to save time," she says.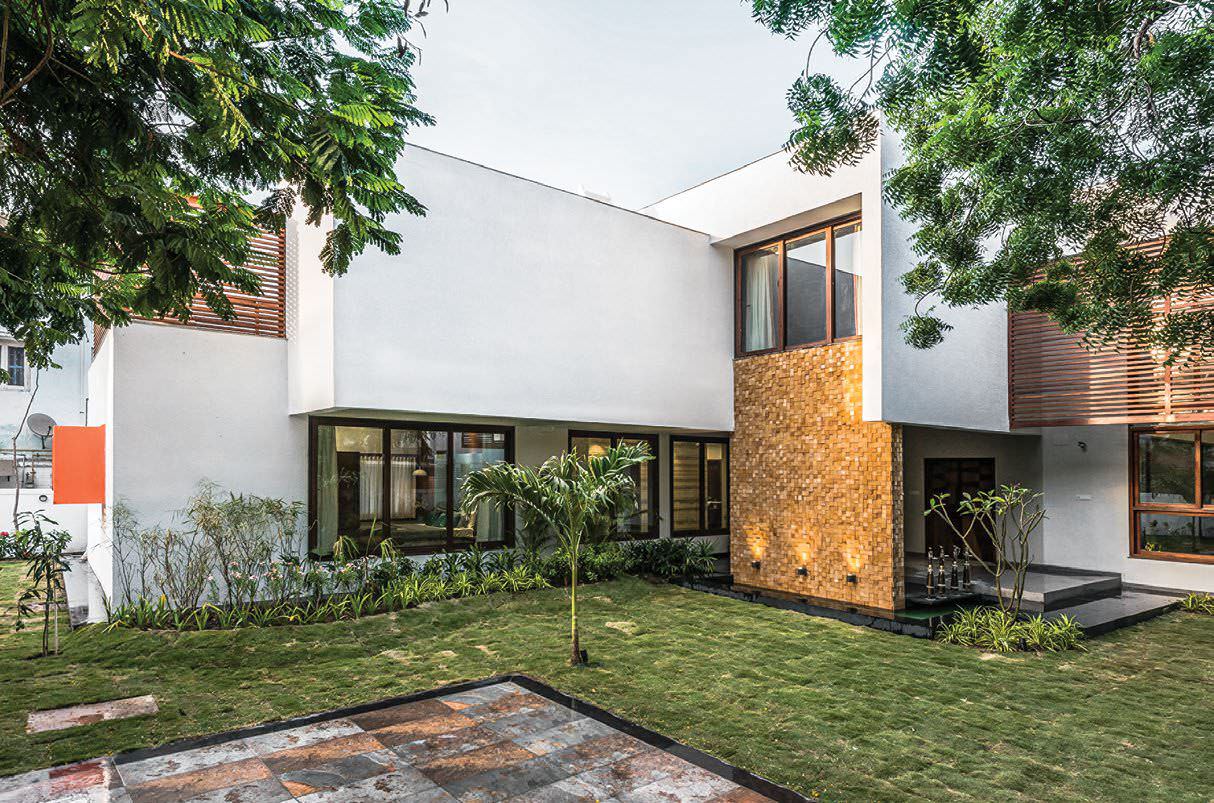 The second consideration that influenced the architectural response was the client's request for the kitchen to be centrally located such that it would be in line of sight of the main door, and the dining and living rooms… "Basically, it had to feel connected to the events unfolding in the rest of the house. The low-rise dwellings around the site and the bylaws of the city were other influencing factors," expound the creative leaders at The Grid Architects.
You can read up to 3 premium stories before you subscribe to Magzter GOLD
Log in, if you are already a subscriber
Get unlimited access to thousands of curated premium stories, newspapers and 5,000+ magazines
READ THE ENTIRE ISSUE
November 2018