Rock The Casbah
Australian House & Garden Magazine|January 2020
Divine design, diverse landscapes, fabulous food and shopping make Morocco a shining jewel in North africa's crown, writes Paul Myers.
The cream or grey, sometimes blue or pink, exterior walls in the narrow alleys of the medina (old town) in Fes give no clues to the myriad secrets and treasures on the other side. Indeed, to the uninitiated, the sameness of these windowless, three or four-level bastions, hardly entice investigation. Unlike Western homes, traditional abodes in a Moroccan medina are deliberately discreet. But step through the small dual-doorway of a riad (house with garden) or dar (house with courtyard only), and you enter a whole new world.
Exquisite mosaic-tiled courtyards, carved wood and plasterwork, landscaped gardens and sometimes a pool is found in this secret heart of the home. Balcony-like walkways leading to bedrooms surround the beautifully furnished courtyard; a rooftop terrace affords sweeping views over the medina and beyond.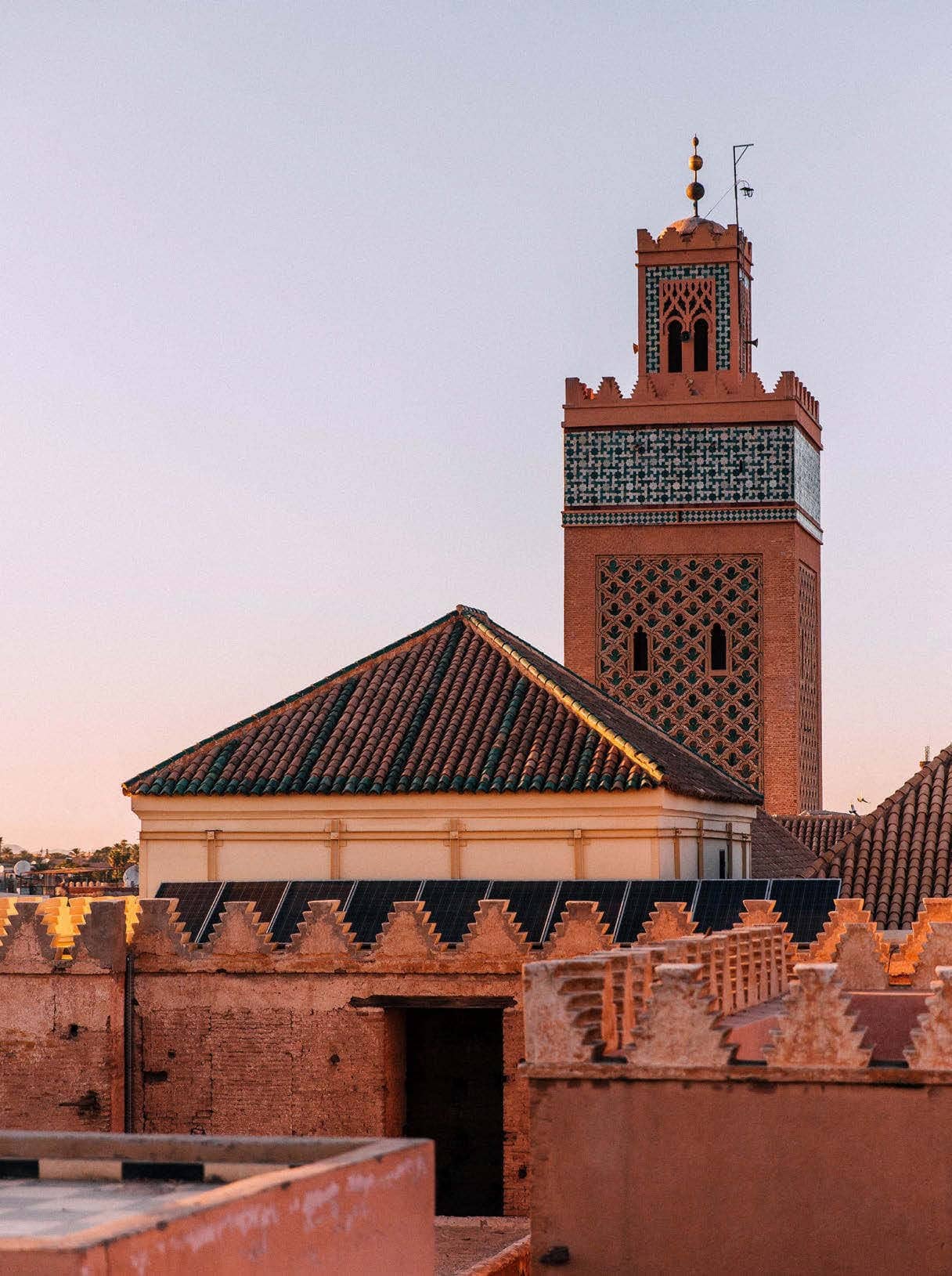 Fes' medina and its hidden riads encapsulate Morocco's vibrant visitor appeal: culture, tradition, design, style, luxury, discovery and cuisine, all infused with a mix of Berber, Andalusian and Moorish cultures. the riads and days in Fes have been citizens' homes since the city's founding in 789aD; today, many are used as tourist accommodation.
Morocco's other main cities – Casablanca, Marrakech, Rabat, Meknes, Tangier, Essaouira, and Agadir – also have walled medinas hiding their own treasures. these are, of course, the souks (markets) and squares that bring the medina to life. locals and tourists alike jostle to bargain for food, spices, jewelry, clothes, rugs, textiles, ceramics, brass and silverware, art, leatherwork, and trinkets of every description. The motorbikes, mules, carts, and trolleys that transport goods through the souks are a constant reminder that a medina is the lifeblood of the community. With or without inquisitive tourists, life in the medina must go on.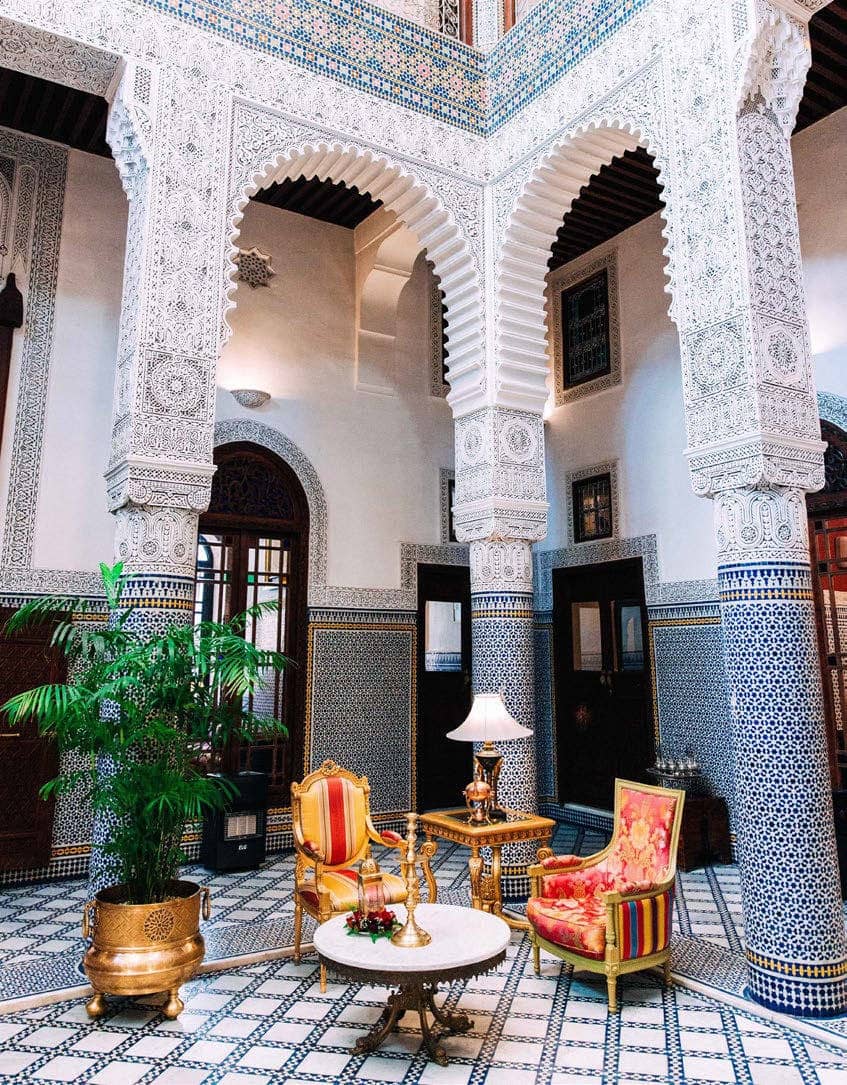 Traditional Berber rugs, ceramics, leather goods, and jewelry are the best buys in the souk. Bargaining is de rigueur; start at a quarter of the asking price and perhaps go higher, but never offer more than half. When the shop seller chases you down the souk to accept a seemingly brazen offer, you know you're on the money.
The five elements of the medina – a square, mosque, hammam (public bath), madrasa (school) and bakery – are at the heart of Moroccan society, and all are ubiquitous. Five times daily, commencing before sunrise, worshippers are called to prayer, the imam's call echoing throughout the medina. It's a reminder of Morocco's Muslim heritage, which is practiced with more tolerance and more moderately than in some other Islamic nations.
You can read up to 3 premium stories before you subscribe to Magzter GOLD
Log in, if you are already a subscriber
Get unlimited access to thousands of curated premium stories and 5,000+ magazines
READ THE ENTIRE ISSUE
January 2020