Valuing Vanadinite
Rock&Gem Magazine|June 2020
WITNESS TO MOROCCO'S MODERN MINING RUSH
Hmad demonstrates the only way down his well, dangling on the end of a rope from a hand-cranked winch
It's what every crystal miner dreams of, that big pocket, the mother lode. The Brazilians have a word for it: bamburro. But such finds don't only occur in Brazil.
As I recently learned, a new find of vanadinite in Morocco certainly qualifies as a bamburro, and it has resulted in a whole new mining rush.
I have had the opportunity to travel to Morocco several times in recent years and to visit some of the country's many famous mineral and fossil localities. Regular readers of Rock & Gem may remember some of the articles that I have written describing some of these sites. Among these articles was one published in the May 2011 issue in which I related the story of a mining rush for vanadinite that had occurred in Morocco around the year 2000. That article was based on a visit that I made in 2008, after the rush when most of the miners had moved on. I found that visit interesting, but I was disappointed not to have been able to experience the rush in person. Well, it has happened again, and this time I got to see it.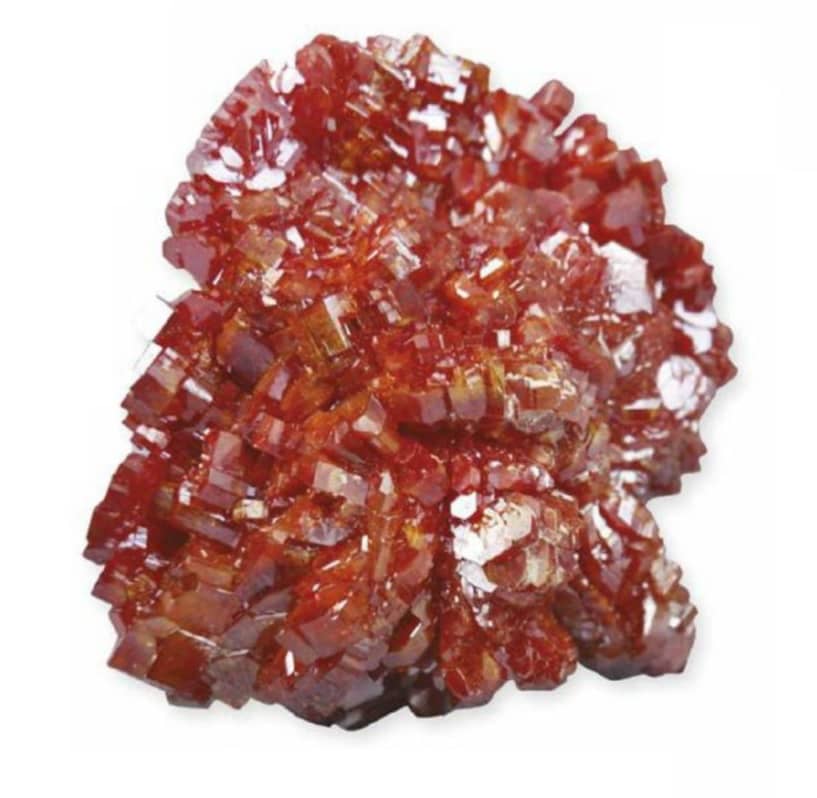 This complexly crystalized specimen had no obvious point of attachment and was referred to as a "floater."
Since it's unlikely that most readers will have a copy of the May 2011 issue of Rock & Gem handy, a brief review is in order. As on previous trips, this visit to Morocco was arranged by tour leader Sara Mount of Silver Spring, MD. In Morocco, Sara works with Adam Aaronson, and his brother, Aissa. In addition to serving as tour guides, the Aaronsons are in the fossil business and have developed connections with fossil and mineral dealers across Morocco. It is through their contacts that I am able to see many of the geological riches of Morocco. My most recent trip was in October of 2019. The spring and the fall are the best times to go to Morocco; the summer can be brutally hot, and in the winter can present heavy snow in the mountains.
Morocco is an easy country to visit and is very safe for Americans. Direct flights from the US are available, and no visa is required. No vaccinations are required either. Biting insects and venomous snakes are few, though one should be careful picking up rocks as there could be a scorpion hiding underneath. The people everywhere are friendly, and I have never felt threatened in any way. I find the Berbers to be particularly welcoming.
The Berbers are the native people of Morocco. They constitute the majority of the population in many of the mining areas of Morocco, but particularly in Midelt and Mibladene, the area described herein.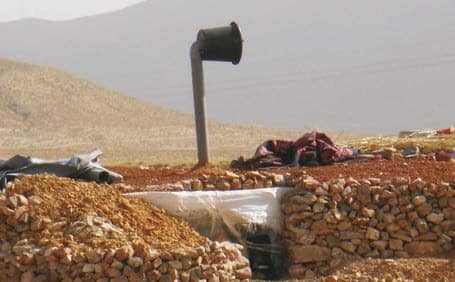 A bucket on the end of an air duct funnels wind into a well for ventilation.
VANDINITE SPECIFICS
Vanadinite, because of its beautiful colors and interesting crystals, is a favorite among mineral collectors. It consists of lead chlorovanadate, Pb 5 (VO4)3 Cl, and it crystallizes in the hexagonal system. Vanadinite is commonly a brilliant red to orange, but may also be brown, yellow, or, rarely, white. The arsenic-rich variety, endlichite, is usually brown to a silvery gray. Crystals are commonly barrel-shaped, but may also be short and tabular, and can be of "cavernous" or "hopper" form. Acicular, fibrous, and mammillary formations also occur.
You can read up to 3 premium stories before you subscribe to Magzter GOLD
Log in, if you are already a subscriber
Get unlimited access to thousands of curated premium stories and 5,000+ magazines
READ THE ENTIRE ISSUE
June 2020