Spectacular Silver Boulder TREASURES
Rock&Gem Magazine|July 2020
An Exhilarating New Arizona Find
An exhilarating new find made in 2018 that represents the largest surviving group of native silver nuggets in the world continues to generate global interest and excitement. Three huge silver boulders and an assortment of smaller specimens were discovered near Globe, Gila County, Arizona, during a careful search that lasted about two years. These enormous natural specimens of precious silver weigh 610 pounds collectively, or 8,896 troy ounces. The largest silver boulder weighed 417 pounds when it was unearthed, and now, after cleaning, tops 411 pounds.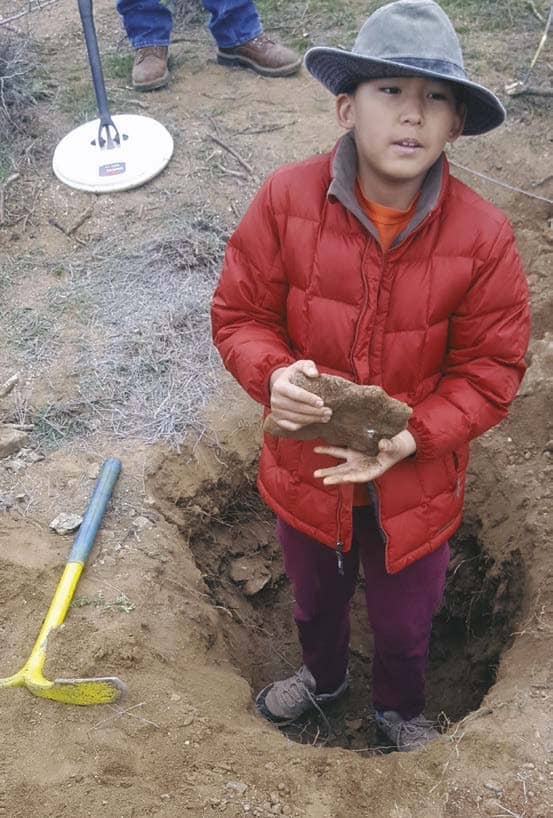 These boulders were found near each other in an arroyo (or stream bed), where they had traveled only a short distance after becoming dislodged by weathering from their vein outcrops. They have not been waterworn or rounded, as they have not traveled down a river.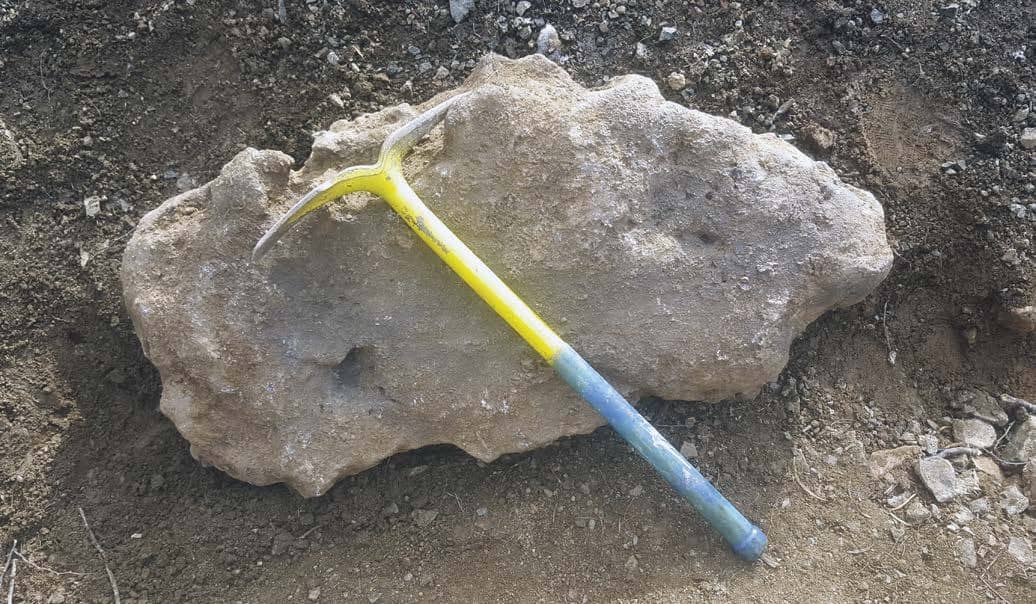 The trio of spectacular silver boulders was on exhibit at the 2020 Tucson Gem & Mineral Show® (TGMS). I am so glad I had the opportunity one morning before opening our booth to take a quick walk around the exhibits. I must confess, while there were fabulous mineral specimens of gold, tourmaline crystal clusters, and more, these silver boulders truly stood out for me. I was taken by their spectacular size and the mesmerizing textures on the surface of the boulders. Despite being dark and not flashy, they were truly imposing specimens. Their dark appearance is due to a natural coating of cerargyrite (AgCl - silver chloride). But what I found even more intriguing was the astonishing story of the rarity of the discovery.
I am not sure that the term boulder truly reflects the rarity of these specimens. We normally call boulders large rocks without huge monetary value. Boulders are often smooth rounded masses of rock with a diameter greater than 25cm that have been shaped by erosion and transported by ice or water from their original position. Boulders are bigger than cobbles.
The term nugget may be more appropriate, defined as a solid, native lump of precious metal. We are more familiar with gold nuggets, which range from a few grams to huge native gold specimens. In comparison, the world's largest surviving gold nugget is the Pepita Canaã (Canaan Nugget), mined in Brazil in 1983, which has a gross weight of 60.82 kilos (134.10 pounds) and contains 52.33 kilos of gold, or 1,682 troy ounces of gold. So, compared to the largest surviving gold nugget, the silver nuggets recently discovered are two to three times larger, and fall into the boulder-sized category. Still, maybe, they should rather be called "mega-nuggets."
Adding to the extreme rarity of discovering such silver boulders is the fact that silver disintegrates and falls apart naturally, so even if huge boulders were once formed, over the millennia, they have been broken down by nature's forces.
At the TGMS show, I talked to Dr. Chris Osterman, the geologist, directly connected with the discovery of the silver boulders, as well as the future exploration of the underlying silver veins. As the program chair of the Old Pueblo Lapidary Club (OPLC) in Tucson, I invited Chris to give a presentation to our club's monthly meeting, and he was very happy to come. He has shared with us in the past, his discoveries of mining Mongolian turquoise and Mexican leopard opal, and is a very knowledgeable and compelling speaker. He returned in March 2020 to share with OPLC members this amazing discovery, an unbelievable Arizona treasure.
Dr. Osterman has been involved with gold, silver, and copper mining for the last 35 years. After earning a Ph.D. in geology at the Colorado School of Mines, Chris has lived and worked in southern Africa, North and South America, and Central Asia. He served as the chief executive officer of First Mining Gold Corporation, a company dedicated to the exploration of gold deposits throughout the Americas, and is currently president of the Phoenix Silver Corporation, which holds the silver boulders and property.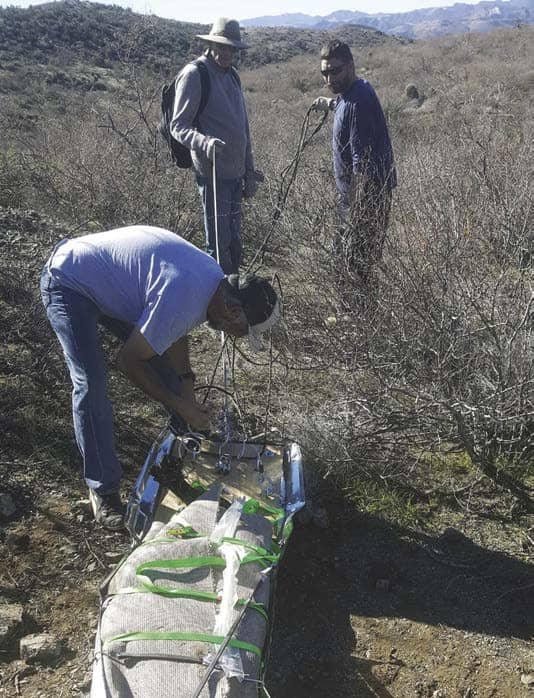 THE 417 PROJECT AND DISCOVERY OF THE NUGGETS
You can read up to 3 premium stories before you subscribe to Magzter GOLD
Log in, if you are already a subscriber
Get unlimited access to thousands of curated premium stories and 5,000+ magazines
READ THE ENTIRE ISSUE
July 2020