MINERALS AS DECORATIVE ART
Rock&Gem Magazine|May 2020
Showcasing the Beauty of Science
One of the advantages of a long life of collecting is you see major changes in the hobby, including fads and expressions as they come and go. Do you remember pet rocks?
The biggest change in mineral collecting is the change from field collecting and buying minerals in small shops to purchasing at major shows and actual mining in pursuit of fine specimens. With that comes a change in how we view minerals as nature's creative art. We now recognize minerals for their absolute natural beauty, and consider them a form of art rather than simply a scientific entity. I recall a lecture by Smithsonian's Paul Desautels, at Tucson years ago, during which he said, "Fine minerals should be treated as antiques," as in recognizing their historical value and beauty as objects.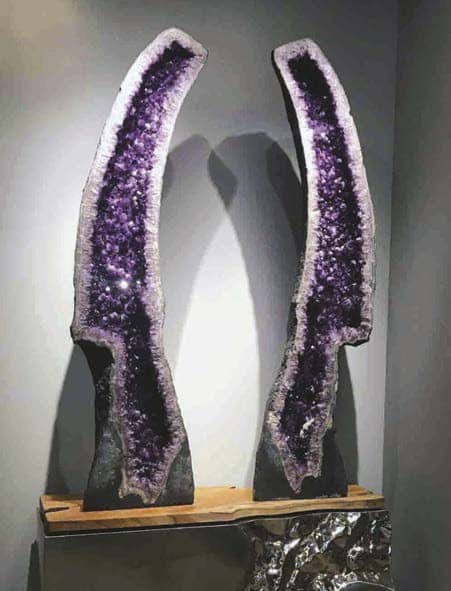 A phrase often used today to describe exceptional minerals, is "eye candy." This recognizes minerals that are exceptionally attractive and beautifully crystallized, whether they are rare or common. Such minerals are judged for their standard of excellence as proof positive of nature's artistic ability.
Because of the above, the norm for rarity and eye appeal and market value is much higher, so only the wealthy can afford eye-candy minerals. The problem for dealers selling such specimens is a relatively small suite of buyers. Dealers need new markets to develop since superb examples of nature's mineral art are so rare and impossible to duplicate. Each specimen, like art, is unique and should be treated as such. After all, minerals are the flowers of Mother Nature's inorganic world, the best she can create.
The result is our mineral collecting world has developed a two-tier hierarchy of collectors, those who can afford the very best minerals and the rest of us. Is that all bad? Not necessarily. As the best of the best minerals sell for a lot of money, this infusion of large quantities of money is financing specimen mining in hopes of finding, recovering, and then preparing such specimens for an artful exhibition. The same mining effort also brings to market many more very fine but not exceptional minerals the rest of us can afford and enjoy. There is now a greater array of very fine minerals we might not otherwise see. This is a good thing because gone are the good old days of huge quantities of minerals being found during normal mining.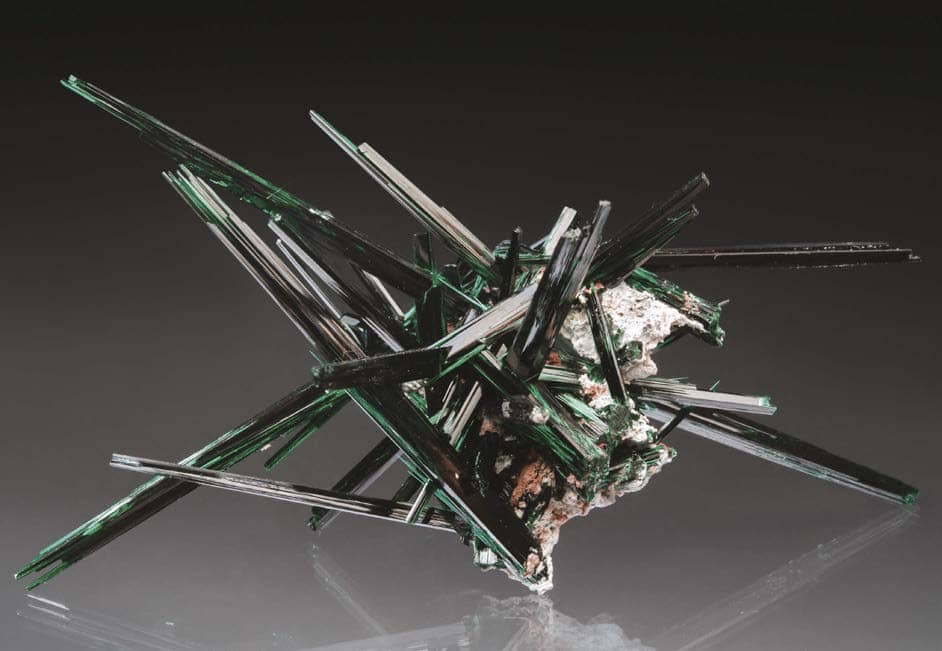 EVOLUTION OF MINING PROCESSES
Mining is more automatic now with less human contact, so fewer specimens are salvaged. The specimen rich oxide zones of mines have been mined out. The increase in funding due to rising mineral prices has triggered more mining companies to find mineral specimens. Regular mining for metals and other ores has slowed, so the specimen market is being greatly enhanced by specific specimen mining, which began about 30 years ago, involving large financial investments. This may not have happened if mineral prices had not risen dramatically in part because of the growth of eye candy specimen buying.
You can read up to 3 premium stories before you subscribe to Magzter GOLD
Log in, if you are already a subscriber
Get unlimited access to thousands of curated premium stories and 5,000+ magazines
READ THE ENTIRE ISSUE
May 2020