Hypnotized By Inverell Blue
Rock&Gem Magazine
|
August 2020
Discovering New Sapphire Appreciation "Down Under"
JENNI CLARK AND LEIGH TWINE
This story begins at a one-day event the local lapidary club I belong to hosts in August every year, in Atherton, Queensland, Australia.
It is an open-air market that features gem-dealers, lapidary suppliers, and booths showcasing everything related to rocks, minerals, crystals, and jewels. The participating vendors vary from professional gem-sellers who travel the country on the mineral and gem show circuit to "ma and pa" prospectors selling their lifetime of finds to raise money for a holiday to Canada.
We discovered this gathering a few years ago and haven't missed an event since. Although the pocket certainly misses the money after we return home each year, with less currency but many newly acquired treasures. One particular stall at the show, run by a fellow named Gary, is one we return to every year. He sells faceted and rough gemstones from all over Australia, and imports stones not found in Australia. This little booth is like an Aladdin's cave of color and sparkle that makes me mentally salivate.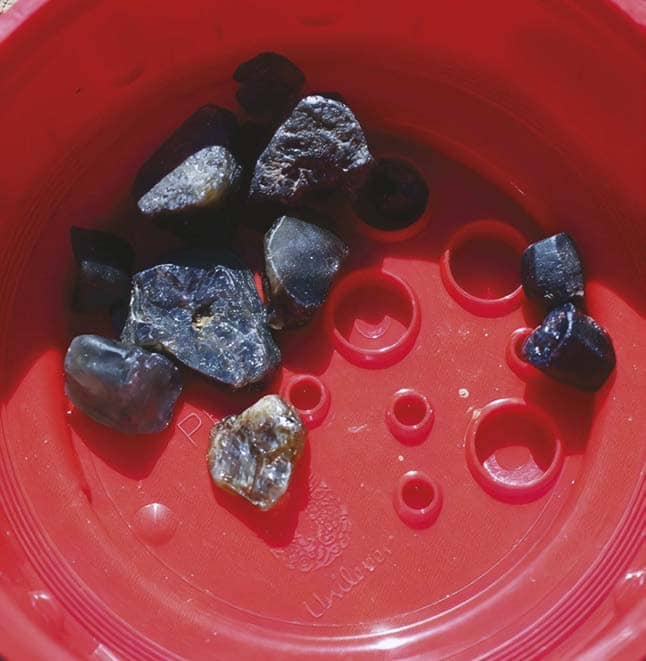 My husband's birthday is also in August, and one year we found ourselves at the fest the day after his 60th birthday, standing in Gary's stall and admiring some jewelry that Gary had a jeweler friend hand-make from Aussie stones. Although not one inclined toward bling, my husband fell in love with a ruggedly designed gold ring set with an impressive blue sapphire. Of course, the ring found its way onto his finger — which it fit perfectly — and while we were completing the transaction, Gary provided the details of the rings' provenance. He described the sapphire as an 'Inverell Blue,' which was interesting but didn't mean that much to us at the time. We weren't even sure where Inverell was, exactly, other than being "down south," and when you live at the top of Australia, "down south" applies to most places.
FOSSICKING INTENTIONS ON HOLIDAY
Fast-forward a couple of years, and my (Jennie) daughter married Leigh's son in April 2017. After all the visitors, celebration, hullabaloo, and cleaning up was complete, a friend gifted myself and my husband a holiday at Coffs Harbour (New South Wales) in August. Neither of us had ever been in the area other than to pass through, so we knew very little about the activities must-see attractions. As chief itinerary planner of the family, my husband employed Mr. Google to give us the heads-up on likely pastimes to enjoy at Coffs Harbour and the surrounding area. As "non-city people," we were looking for the rural and natural attractions first.
We are also very interested in Australian agricultural and mining history and try to plan our excursions around visits to country museums and delightful old buildings. In this search, the mining town of Emmaville came up, and it appeared to be what we were looking for, even though it is several hours' drive from Coff's. Emmaville is mostly known as an early gold-mining town, but sapphires were discovered in the local waterways, and the gemstone and tourist industry kept the town alive once the gold-rush was over. There is a well-known museum in Emmaville that chronicles the history and living conditions of the area, and we hoped to visit it.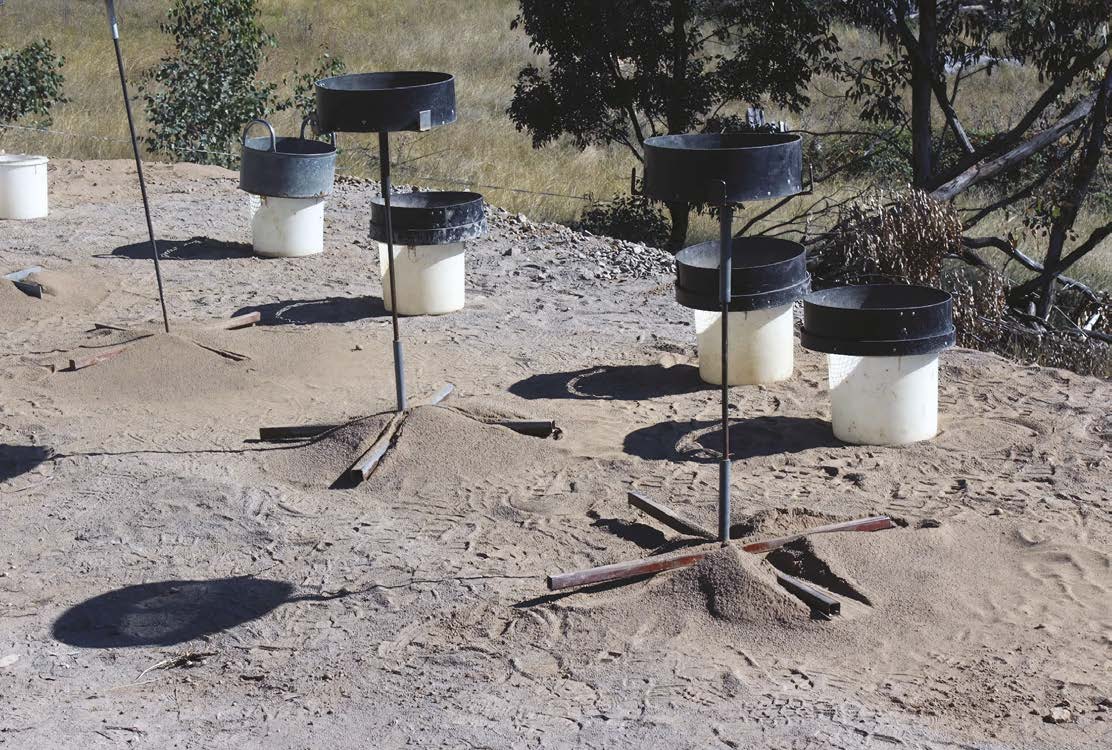 You can read up to 3 premium stories before you subscribe to Magzter GOLD
Log in, if you are already a subscriber
Get unlimited access to thousands of curated premium stories, newspapers and 5,000+ magazines
READ THE ENTIRE ISSUE
August 2020