FAMOUS GOLD
Rock&Gem Magazine
|
January 2020
EXPLORING THE HARVARD COLLECTION
We have cherished gold since the first human picked up a yellow nugget. We have given it value, gone to the ends of the earth searching for it, and dug the deepest mines to collect it. People have acquired it just to own and admire it for its value, color, crystal form, and aesthetic beauty. You may think by now we would have dug all of this precious metal. Not so!
An amazing find on Father's Day, 2018 in Western Australia added pounds and pounds of gold to the Earth's still-growing horde. This is the first in a series of three articles wherein I will explore two great museum gold collections in the Harvard Mineralogical and Geological Museum and the Denver Museum of Nature and Science. Also, we will also examine what Australian miners term a 'miracle gold find,' a true horde of gold in quartz.
Every major museum boasts a collection of crystallized gold. Among the more spectacular and better-known museum gold collections in America are not in California, but in Denver, Colorado and Cambridge, Massachusetts. In both instances, I was lucky enough to handle and photograph the best of these collections.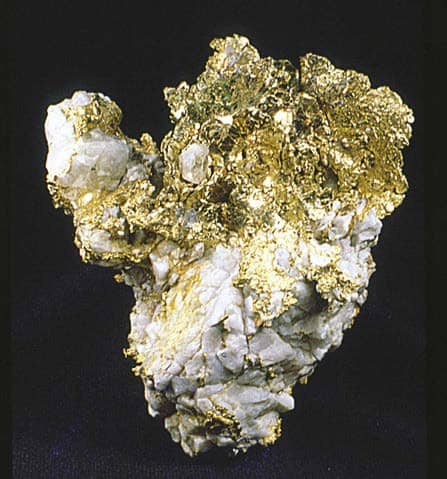 The Harvard's Burrage Gold Collection is the focus of this article, and in Part Two (appearing in the February 2020 issue of Rock & Gem) I will describe the amazing Australian discovery of millions in gold in quartz, In Part Three, scheduled to be published in the March 2020 issue of Rock & Gem, we will return to museum collections to examine the marvelous crystallized gold collection, featured in the Denver Museum. If all goes well, the public will be able to see some of the Father's Day gold from Australia once again, at the Tucson Gem and Mineral Show™.
The stunningly beautiful crystallized gold collection at Harvard has a delightful history. The Harvard staff is to be congratulated as they have often shared the best of the collection with the mineral collecting public at major shows like Tucson. I am personally indebted to Dr. Carl Francis, now retired Harvard curator, who gave me permission to examine and take photos of many of the Burrage gold specimens in his office.
To get the collection where I could photograph it we had to bring it out of a bank vault. With two flight bags, we hiked across Cambridge Commons to the bank. We filled the flight bags with millions in gold and hiked back to Carl's office. I doubt few collectors have walked the streets of Cambridge, Massachusetts, carrying flight bags holding millions in crystallized gold.
The core of the Harvard gold collection was assembled by lawyer industrialist A.C.Burrage, Harvard class of 1883. He had a large mineral collection, including the Georges de la Bouglise gold collection, bought in 1911. That collection has an impressive worldwide array of gold, and also boasts a rich collection of Bisbee azurite and malachite.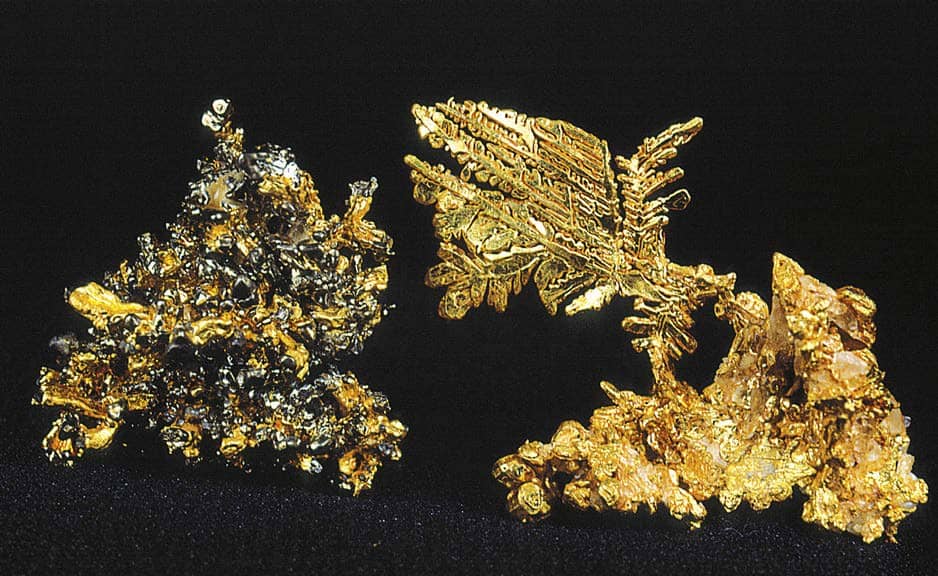 You can read up to 3 premium stories before you subscribe to Magzter GOLD
Log in, if you are already a subscriber
Get unlimited access to thousands of curated premium stories, newspapers and 5,000+ magazines
READ THE ENTIRE ISSUE
January 2020