BUYING NATURAL GEMSTONE ROUGH FOR FACETING
Rock&Gem Magazine
|
August 2020
TIPS FOR SAVING TIME AND MONEY AND AVOIDING AGGRAVATION
Being a well-informed customer when buying natural gemstone rough for faceting will save you time, money, and aggravation. Before I started faceting gemstones, I worked primarily with opaque gemstone material, creating cabochons and carvings. I had very little understanding of the criteria for purchasing good faceting rough and found limited educational resources.
It did not help that my initial sources and experiences for facet-grade rough were less than stellar. It was very frustrating to get an order for a faceted gemstone from a client, place an order for a facet-grade rough gemstone with a broker, and then receive a very included gemstone unsuitable for faceting. This situation put me in a difficult position between the client wanting their faceted gemstone promptly and arguing with the rough gemstone dealer that their piece of rough was unsuitable for faceting. It was then that I decided to educate myself on the aspects and terminology of quality facet-grade rough gemstones.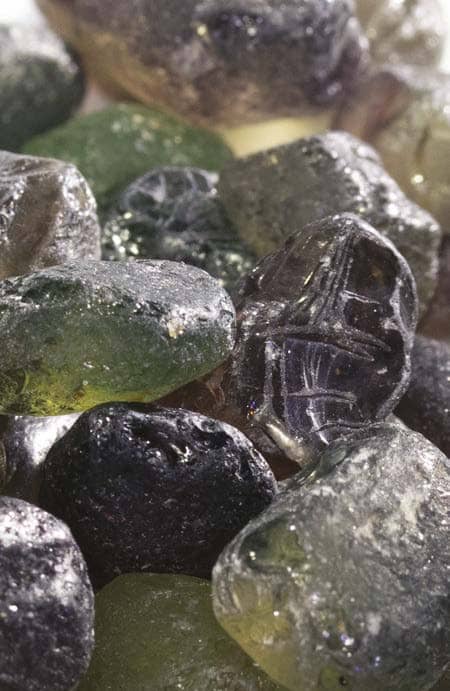 Like every industry, the gemstone industry had a lexicon all its own and levels of expertise, which meant I had to start at the novice level and teach myself. I began by reading several gemstone books and earlier published faceting books, and I also took several gemstone classes, which were offered online by the Gemological Institute of America. What I learned could be distilled down to the four main categories that have the most significant bearing on the quality of gemstones, both rough and finished. These are the four C classifications:
Clarity - the level of transparency for a gemstone
Carat - the weight/size of the rough and finished gemstone
Color - the available and desirable color of gemstone types
Cut - the design in which the gemstone is faceted
Each of the four C's could be a detailed and lengthy article by itself. When purchasing gemstones, keep in mind that you will eventually facet the rough gemstone, and you should think about the four Cs (clarity, carat, color, and cut) when purchasing. Ask yourself: Does the rough gemstone have the clarity needed to yield a gemstone of usable size? What is the maximum size that the rough gemstone will yield? Is the color desirable, and does it have even saturation where needed? Will the rough gemstone yield one or multiple gemstones? How do all these variables play together in the particular piece of rough gemstone that you are considering?
One thing to keep in mind is that it is difficult to maximize all four attributes, clarity, carat, color, and cut, for every gemstone. There will need to be priorities set, and there will be trade-offs to meet these priorities. Such an example is color zoning, which is where a rough gemstone has better color saturation on a portion of the gemstone, thus preventing you from using the whole gemstone to maximize the carat weight/size. In this case, you need to decide whether color or carat weight/size is the priority for the gemstone. The correct decisions in choosing the rough gemstone, its orientation, and design will be critical in maximizing the value of your finished gemstone. It helps if you can visualize what you have with a rough gemstone and see the finished gemstone inside. If you do not see the finished gemstone hiding in the rough, it is better to pass on the piece.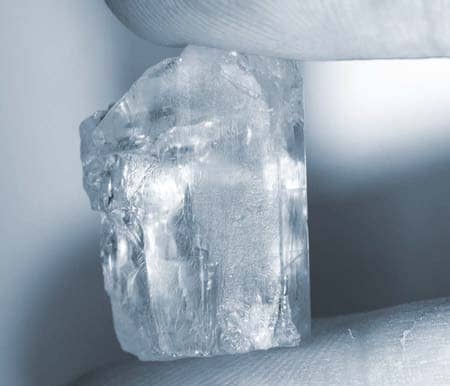 IMPORTANCE OF BROKER RELATIONSHIPS
You can read up to 3 premium stories before you subscribe to Magzter GOLD
Log in, if you are already a subscriber
Get unlimited access to thousands of curated premium stories, newspapers and 5,000+ magazines
READ THE ENTIRE ISSUE
August 2020