Block Plane Basics
Popular Woodworking
|
August 2020
This versatile hand tool should be every woodworker's first plane purchase.
As a "professional woodworker" I often get asked what's the best bang-for-the-buck tool by people getting into this craft. My response is always to ask if they have a good quality block plane. I know, it's not the big, awesome aircraft carrier like jointer plane. Nor is it the smoothing plane that makes sexy, fluffy shavings. But when it comes down to it, I feel like you get the most mileage out of a block plane, so that's where I suggest you start.
Basic Design
Before we get into why I feel like a block plane is the most versatile plane in your shop, let's talk about the physical traits of a block plane. In general terms, a block plane is a small plane (less than 7 long) that has a low blade angle, and the cutter is bevel-up. Usually, they will be between 11/2 to 2 wide. These can be coined as apron planes, standard angle blocks, English miter planes, low-angle block planes, pocket planes, or anything in between.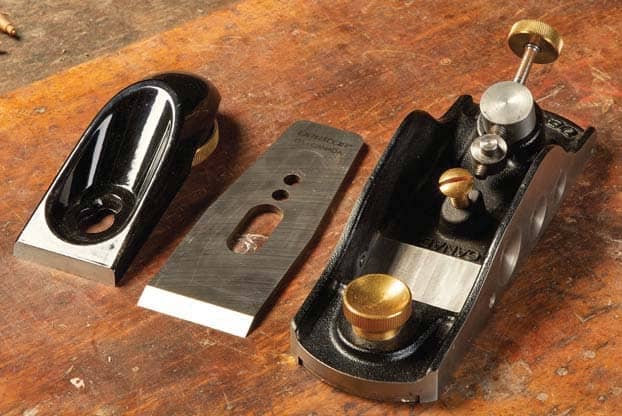 Now, I'm saying this in general terms because there is some debate on if the design, use, or the application makes it a block plane. But for the purpose of this article, we'll focus on the smaller, bevel-up planes. (I do have one plane that technically isn't a block plane, but it identifies as a block plane— we'll talk about that later.)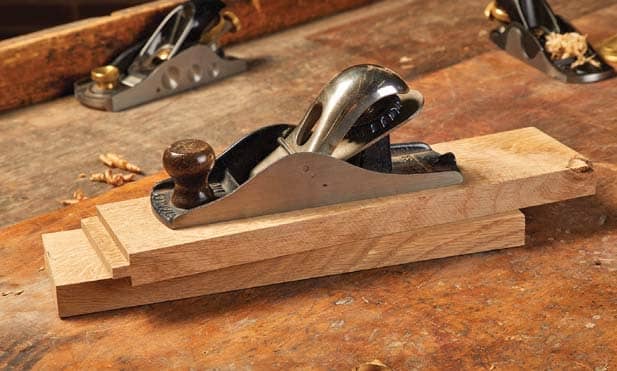 In photo 1, you'll see some features of a quality block plane. It consists of a body, a blade (usually bedded between 12 and 20°), and a lever cap. Higher-end models will have other features, such as an adjustable mouth, a depth-adjuster, and other add-ons. My first block plane was a vintage Stanley 110 shown in image 2. It's about as barebones as block planes come. After using it for years, I can say this: get one with a depth adjuster.
Why They Work Well
There are a few aspects of block planes that make them work well where other planes might struggle. One is the ability to have a lower cutting angle that allows a block plane to eff ectively plane end grain. On a low-angle plane, the blade is bedded at 12°. When you add in a cutting bevel of 25°, you end up with an eff ective cutting angle of 37°. Standard angle block planes and most bench planes have a cutting angle of about 45°.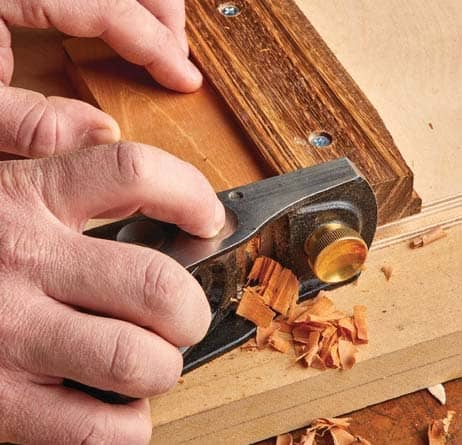 You can read up to 3 premium stories before you subscribe to Magzter GOLD
Log in, if you are already a subscriber
Get unlimited access to thousands of curated premium stories, newspapers and 5,000+ magazines
READ THE ENTIRE ISSUE
August 2020