Lathework For Beginners
Model Engineers' Workshop|December 2019
To conclude this series Neil Wyatt looks at some final advice for those developing their turning skills.
The Lathework for Beginner's series is drawing to a close. I hope that new recruits to our marvellous hobby have found it useful and that more experienced readers will have found some useful ideas as we have gone along. In this final instalment, I would like to finish with some more advice of a more general nature that may be useful to new lathe owners who are starting to build up their workshop.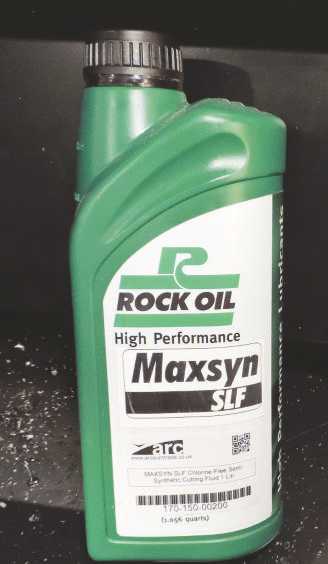 Cutting Fluids
Almost all cutting operations are improved by the use of some sort of cutting fluid. In industry floods of coolant are used which not only lubricates the cut but washes away chips and reduces the cutting temperature, all of which greatly improves tool life and finish at the expense of complexity and the need to keep coolant where you want it. In addition, the coolant (normally 'suds' a mixture of emulsified oils and water) can cause both corrosion and even health problems if leftstanding, although more modern formulations tend to be better in these respects. Most, but by no means all, users of smaller machine tools tend to consider flood coolant too much bother.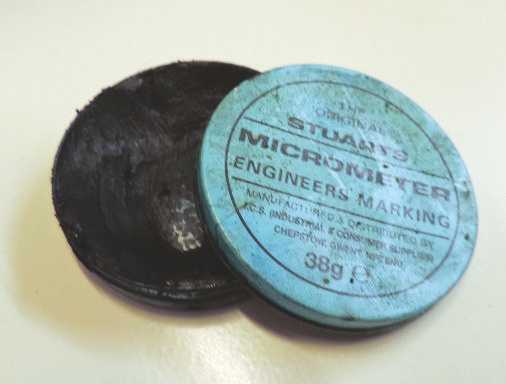 More usual, is the use of neat cutting oils, generally applied by brush or drip feed. While these do not wash away chips or offer much cooling, they do lubricate and will improve tool life and finish, especially on tougher materials. I'm a user of neat cutting oils, photo 1, and a little goes a long way- half a litre will last most of us at least a year. Use cheap pound-shop paint brushes to apply the oil, and don't worry if the odd bristle gets chopped off ! I keep a pot of oil with a brush in it at the back of my lathe at all times, photo 2.
Don't just use these oils on the lathe (or mill) – they will work with all cutting tools including bench and hand drills, taps and dies and bandsaws. Pop a bit on the blade of your hacksaw and you will suddenly discover your blades cut faster and last much longer!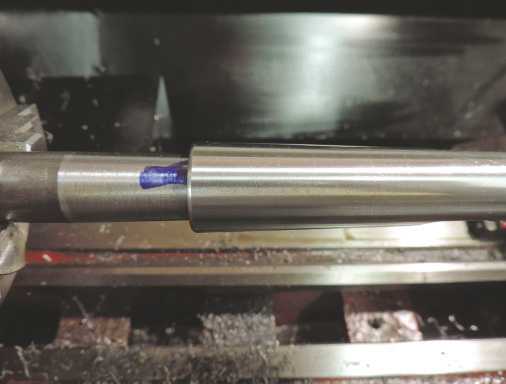 There are exceptions – cast iron tends to self-lubricate because the free carbon in it takes the form of flakes of graphite. Using cutting oil on cast iron can produce a horrible black gunge that some have compared to a grinding paste, and it is generally better cut dry. Many brasses freely produce tiny, crumbly, swarf and do not show any better results with the use of a lubricant.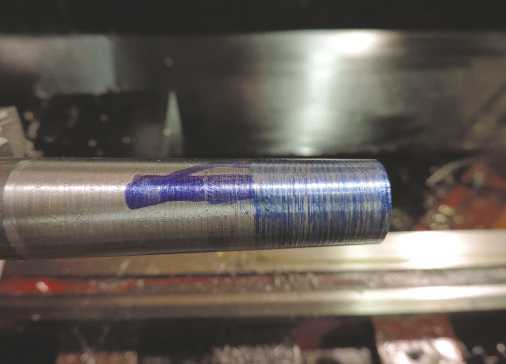 Marking Blue and Engineers' Blue
Although both these dark-blue (traditionally Prussian Blue) compounds look similar they have different uses. Marking blue, applied by brush, cloth or spray is intended to dry rapidly and provide a high-contrast layer that you can scratch through with a scriber or sharp edge to mark off measurements on parts. A cheap alternative is a chunky 'magic marker' or even a Sharpies, however, they do tend to rub off or be dissolved by cutting oils rather easier than the 'real thing'. For dark metals, like cast iron, you may find a bit of chalk rubbed on is more effective. And old timer's trick is to put a few drops of copper sulphate solution on steel – in second this will create a super-thin coating of copper that resists oils but will show up any scratched in markings well.
Engineers' blue or 'micrometer paste' doesn't dry quickly, it's more akin to artists' oil paint, and alittle tub will last many years in the average workshop, photo 3. It is used to check parts for fit or flatness by applying a very thin layer to a reference surface and rubbing it against the surface to be tested. The blue will create 'spots' on the high points. Recently, turning an MT2 taper, I used an alternative but similar approach – I 'blued up' my embryo taper with a line of magic marker then fitted an MT2 socket to it and turned it. Done quickly, the blue line smeared where the fit was best, this allowed me to quickly judge whether to increase or decrease the taper of the cut, and by how much, photos 4 and 5.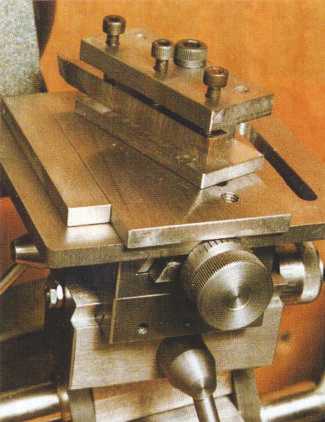 Grinders
You can read upto 3 premium stories before you subscribe to Magzter GOLD
Log-in, if you are already a subscriber
Get unlimited access to thousands of curated premium stories and 5,000+ magazines
READ THE ENTIRE ISSUE
December 2019