Reimagining Coin Collecting and Investing
COINage Magazine
|
August - September 2020
AN EXCITING VIRTUAL WORLD FOR YOUR HOBBY AWAITS
JOSHUA MCMORROW-HERNANDEZ
The future is here. It's a brave new world, and the exciting future we were all promised for decades is quickly arriving. Americans are slowly emerging from quarantines, lockdowns, and isolation amid the wake of a global pandemic. We are learning new social protocols and health regulations that affect everything from how people might attend religious services to how far apart that it's suggested that we sit in places of public accommodation. For coin collectors and investors, the impacts of this are paving the way for implementation of at-home trading and virtual venues that have been dreamed about for years.
Though ours is a hobby often pursued in the quiet and solitary confines of a den, a study, a she-shed, or a man cave, there are many social components to numismat-ic: coin shows, coin clubs, coin dealers, meetups, author signings, ask-the-expert panels, seminars and more.
As the summer turns to autumn, there is usually a bevy of events on our calendar. The month of August sees the American Numismatic Association (ANA) World's Fair of Money, an annual event that has long been considered one of the nation's most important coin shows and one that draws international attention and participation. This year, the show is suspended, but we are all looking forward to reimagined ANA conventions. The ANA convention is generally followed up by a litany of important regional shows. These include the Blue Ridge Numismatic Association in Dalton, Georgia in late August, the Long Beach Coin, Currency, Stamp & Sports Collectable Show in southern California in mid-September, and the Virginia Numismatic Association Convention and Coin Show right before the calendar turns to October. But that calendar in 2020 doesn't look like it did in 2019.
This year has seen the cancellation or suspension of many coins shows great and small. The cancellations and suspensions stem from efforts to help contain the pandemic and eradicate the virus. Some of these events, including the ANA World's Fair of Money, are slated to possibly continue at a later date as of June 2020. These and other social events still set to take place won't look like they used to.
ADAPTING IS THE NAME OF THE GAME
It's also no longer business as usual for coin clubs, which have been greatly affected by the pandemic. The same goes for coin dealers, third-party grading firms, and other hobby outfits. Many bricks-and-mortar coin businesses had to temporarily close their stores during the early weeks of the pandemic outbreak in the United States, while others were allowed to remain open as "essential businesses" upon being classified as non-bank financial institutions. Others weren't so fortunate. The pattern of numismatic business in the United States has been inconsistent during these global pandemic times. It's reflective of the patchwork nature of new rules, regulations, and recommendations throughout the nation.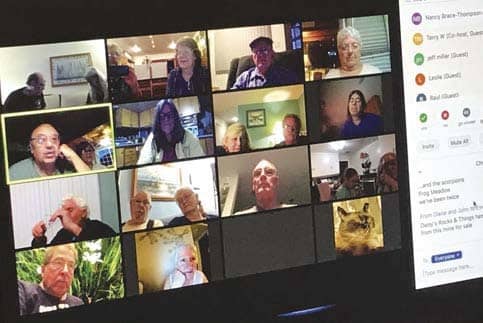 Still, even as coin shops reopen, club leaders plan for physical meetings, and coin organizations plan shows, we've seen the hobby successfully adapt to the ongoing challenges in ways that were perhaps unimaginable just a year ago. For a hobby that is considerably analog, it has made great strides in adopting digital technology – the kind that has allowed coin dealers to engage in day-to-day business, for clubs to hold interactive virtual meetings with its members, and for educators to conduct engaging seminars online.
The hobby is successfully rolling with the punches. Collectors are embracing the changes – changes that may be here to stay. Numismatics is reimaging itself.
When the global pandemic made its sweep through the United States beginning in the late winter, businesses began closing, events were canceled, and folks took safe shelter at home. The Whitman Expo was nixed on March 12, just a week before the show was to take place in Baltimore. This was quickly followed up with an announcement that the Central States Numismatic Society show in Schaumburg, Illinois, would be canned for April 22-25. The ANA's National Money Show eked out its shindig in Atlanta from February 27-29 to become one of the last significant coin conventions to be held in the United States before the virus really hit the nation hard. And if things go as planned, the ANA will be the first numismatic organization to field a major coin show in the United States.
NEW ERA OF SHOW PREPARATION
As of this writing in June 2020, the ANA World's Fair of Money, originally on the calendar for August 4-8 at the David L. Lawrence Convention Center in Pittsburgh, Pennsylvania, will possibly be held at a later date. While the planning remains fluid, the plans for the show ensure that the event unfolds according to all Centers for Disease Control (CDC) regulations and is compliant with the guidelines set forth by the state in which it will be held.
"This show will not look like a typical World's Fair of Money," states ANA Executive Director Kim Kiick. "It will be different." She says planning for the new protocols during the era of the global pandemic has been nothing less than mind-boggling. "Even anticipating that the bourse will include fewer dealers, we may have to expand into one or two additional halls in order to accommodate wider aisles and appropriate distancing between tables." She adds that social distancing protocols will also be in place for lectures, meetings, and receptions. "Frankly, we don't know yet if it's even possible or practical to include these events at the show so, we're also exploring options for virtual gatherings. We likely will be moving the Money Talks presentations to a virtual format. There's even talk of a virtual bourse."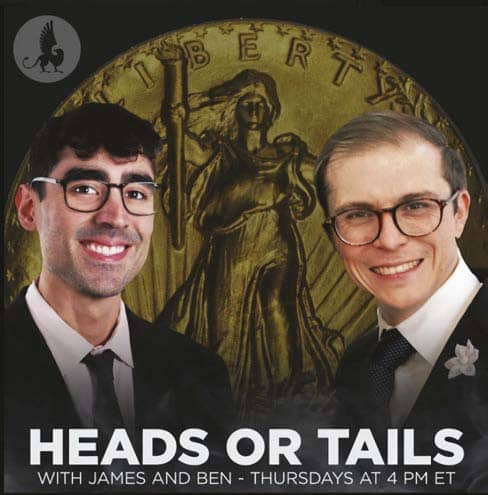 Then there are numerous other logistics matters to consider. "Of course, we also need to make sure we have ample quantities of basic supplies such as hand sanitizer, masks, and digital thermometers to take the temperature of each person entering the show." Kiick remarks that the ANA is working with the convention center to ensure all local, state and Centers for Disease Control and Prevention (CDC) guidelines and regulations are followed.
"But even with an abundance of safety protocols in place, collectors will have to determine for themselves their comfort level because no one can make guarantees. Obviously, these are unprecedented times." She says the feedback she and the ANA are receiving on the matter reflects the larger ideological divide going on the country right now. "Half want to resume living their lives, and the other half thinks it's premature to return to normal activity. What is abundantly clear is that there are no easy answers, and no one has a crystal ball."
You can read up to 3 premium stories before you subscribe to Magzter GOLD
Log in, if you are already a subscriber
Get unlimited access to thousands of curated premium stories, newspapers and 5,000+ magazines
READ THE ENTIRE ISSUE
August - September 2020