BIG MONEY IN SILVER COINS AHEAD?
COINage Magazine
|
August - September 2020
SILVER MAY BE ABOUT TO STEP OUT OF GOLD'S SHADOW
A
n observer of the precious-metal markets once commented that silver has its bright, white luster so that it can find its way in the shadow of gold—alluding, of course, to the fact that gold is a tough act for any metal to follow.
While silver lacks the nobility of gold, it nevertheless has always had a well-defined place in the hierarchy of monetary and coinage metals. Initially, silver filled the critical niche between gold coins, once affordable only to governments and the wealthy, and copper and bronze coins, which had limited acceptance.
Today, silver still fills that gap in places like coin shows, where relative affordability makes silver coins enormously popular. Coin collectors, traders, and dealers working on budgets can set up far more substantial and more impressive displays of silver coins than gold coins. And with security always an issue, silver coins carry far less financial risk than gold.
It now seems that silver may be about to step out of gold's daunting shadow. The COVID-19 pandemic has severely disrupted the supply of newly mined silver—and that has huge implications for future prices.
In late March 2020, in response to the worsening pandemic, the government of Mexico halted all nonessential commercial activities, including mining. As the world's leading source of silver, Mexico produced 200 million troy ounces in 2019—nearly one-quarter of the world's production. Within the following week, other major silver-producing nations— including Bolivia, Peru, Poland, and Chile—closed their mines. These combined shutdowns have slashed global silver production by 66 percent.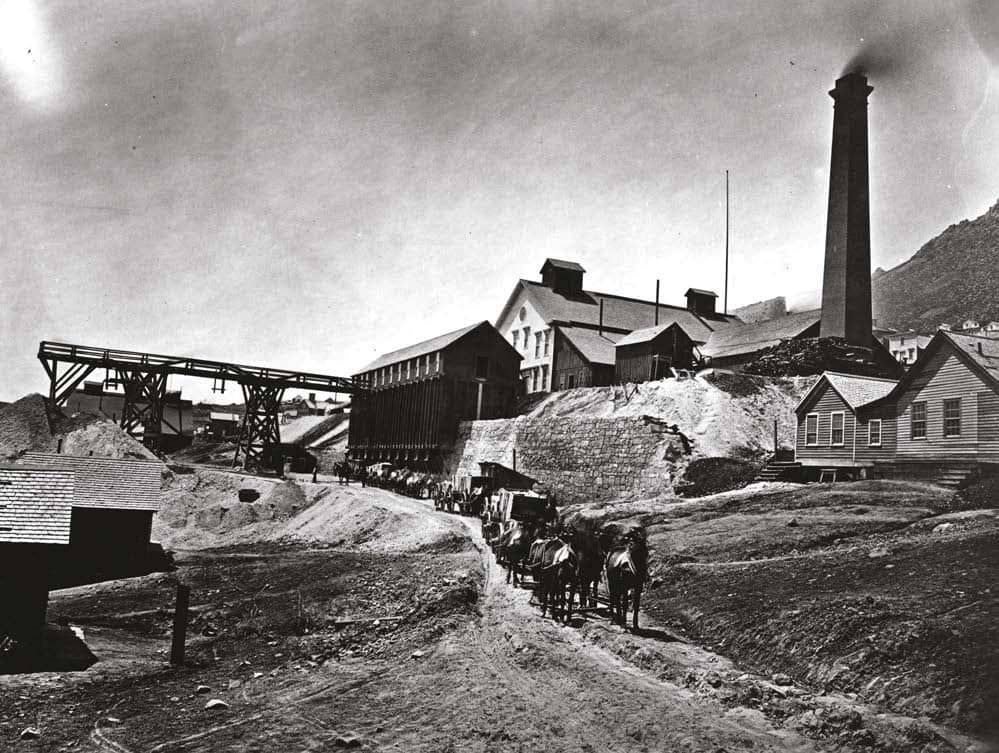 In 2020, the world had been projected to produce 850 million troy ounces of silver or roughly 71 million troy ounces per month. The pandemic shutdowns have since reduced production to only 24 million troy ounces per month. By late May, the cumulative production shortfall had topped 90 million troy ounces. This shortage already amounts to an unexpected 11 percent decrease in the projected 2020 output. And if mine start-ups are slow, the economy remains depressed, or the second wave of COVID-19 closes mines again, the 2020 production shortfall could be much more significant—and silver prices will skyrocket.
FLUCTUATIONS IN SILVER MINING
Silver mining is no stranger to wild production swings; its history is marked by huge discoveries, fabulous booms, and dismal busts. And during each major silver-mining boom, mints have turned out an flood of now-legendary silver coins.
Silver was first mined in what is now Turkey around 4000 BCE. Although the metal initially had no utilitarian use, it was valued for its rarity, substantial weight, and visual appeal. A popular medium of exchange in early Mediterranean commerce, silver was traded in crude pieces with their value directly proportional to their weight.
The first great silver discovery came at Laurium, near Athens, Greece, where full-scale production began in 550 BCE. By 500 BCE, the Greeks were minting silver drachma coins that would become the model for future world coinage. For the next three centuries, Laurium would contribute more than a million troy ounces of silver per year to fund the ascendancy of classical Greece.
Silver was equally important to the Romans, who obtained most of their supply from rich silver-lead deposits in what is now Spain. Roman silver denarius coins served as the standard payment in Mediterranean commerce for more than 400 years. By the early 1500s CE, the center of silver production had shifted to the Erzgebirge (Ore Mountains) on the present-day border of Germany and the Czech Republic. Over the next century, the Erzgebirge mines produced 130 million troy ounces of silver.
To utilize its growing silver stockpile, the Erzgebirge mining town of St. Joachimsthal turned out Joachimsthaler coins. Weighing nearly one troy ounce, these were the first large modern silver coins ever minted. Joachimsthaler, shortened to the German taler and the Dutch daler, is the etymological base of the English word "dollar."
Before the 16th century, the world had produced about seven billion troy ounces of silver. But Spain's New World explorers were about to discover the metal in previously unimaginable quantities. In 1545 in the Viceroyalty of Peru (now Bolivia), they discovered a mountain filled with extraordinarily rich silver The mines at the new city of Potosí were soon turning out eight million troy ounces of silver annually.
At the same time, Spanish prospectors found silver in the Viceroyalty of Mexico, where mines at San Luis Potosí, Taxco, Zacatecas, Batopilas, Guanajuato, and Mapimí began yielding another fortune in silver.
You can read up to 3 premium stories before you subscribe to Magzter GOLD
Log in, if you are already a subscriber
Get unlimited access to thousands of curated premium stories, newspapers and 5,000+ magazines
READ THE ENTIRE ISSUE
August - September 2020