Art on Cairncross
Artists Palette|No 171
Beautiful art galleries are located all over this country, hosting and promoting the works of Australia's diverse exponents of art. Artist's Palette magazine showcases a broad selection of these venues. In this Issue, we focus on the magnificent 'Art on Cairncross' near Queensland's Sunshine Coast.
Jane Caraffi and Tony Gill
Queensland's Art on Cairncross is situated in a stunning area of the Sunshine Coast hinterland. The natural beauty of the region, dominated by the Glasshouse Mountains, has made it a magnet for artists of all disciplines … and practicing professionals abound. This puts the gallery in the enviable position of having access to the highest quality of art.
Owner/directors Tony Gill and Jane Caraffi describe this as an embarrassment of riches, for which they are truly grateful.
The gallery evolved from Tony Gill Galleries of Montville (established in 1995) and Caraffi's (established on the current site in 1998) which the couple had operated concurrently until they were able to buy the building in 2002. They re-combined their energies into the one space, which was christened 'Art on Cairncross' to denote the transition.
Cairncross Corner is so named because it leads to the rainforest of Mary Cairncross Park and the setting is eminently suitable for the gallery because it is quieter than the hustle and bustle of the nearby towns Maleny and Montville – allowing visitors to take their time. Because it has two excellent a-la-carte restaurants as neighbours, the gallery's corner a very desirable destination in its own right.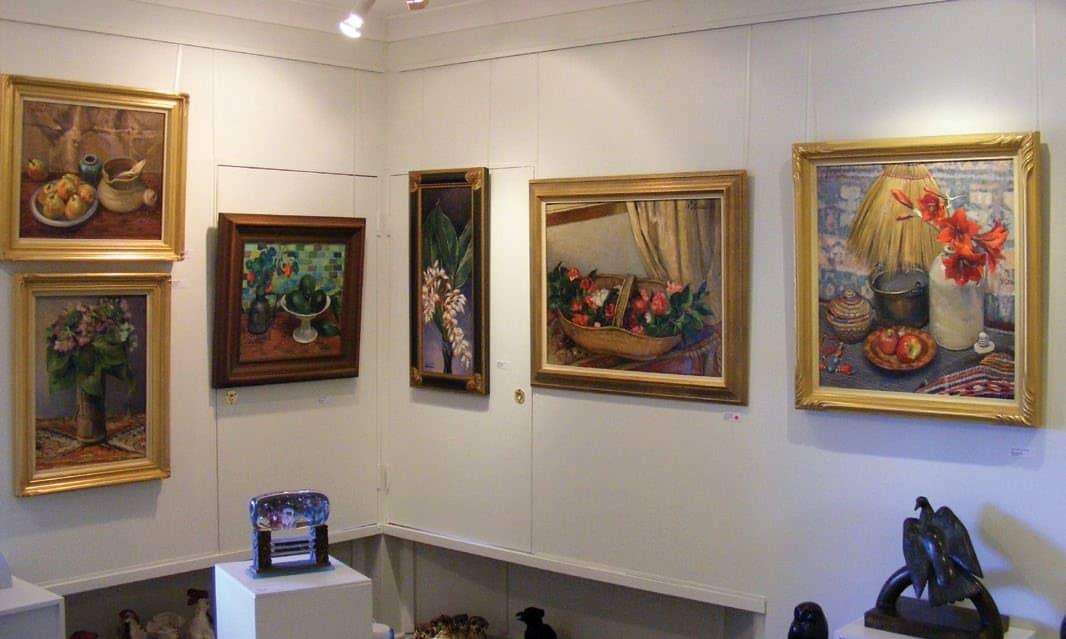 Art needs to be experienced, so a welcoming but calm atmosphere is what awaits the visitor.
The gallery is based on diversity but set on maintaining high standards.
Represented are such highly acclaimed artists as Rex BackhausSmith – one of Queensland's leading painters and most recently a finalist in the 'Q150 Icons of Queensland' for his influence in the arts. His career has been well documented in books including 'An Artist's Journey' published this year; his work is to be found in significant collections and his art still attracts an increasing following because of his original and individual style, as well as his obvious brilliance with both watercolours and acrylics on canvas. He conveys the feeling of the Outback, which is his passion and his muse, and he has painted images of lasting importance.
You can read up to 3 premium stories before you subscribe to Magzter GOLD
Log in, if you are already a subscriber
Get unlimited access to thousands of curated premium stories and 5,000+ magazines
READ THE ENTIRE ISSUE
No 171