The Ultimate Guide To an Injury-Free Practice
Yoga Journal
|
September - October 2020
Yoga can be a source of deep healing. It can also cause injuries or irritate existing sore areas. We asked some of the world's leading yoga teachers how to practice safely—now, and for years to come.
If you've ever experienced an energetic release in a deep hip or heart opener or have felt invigorated by a few Sun Salutations, you can attest to the feel-good power of yoga. But other times, your practice may involve uncomfortable postures. These have benefits, too. They help you learn about yourself and your resistance—whether it's physical, psychological, or emotional, says Judith Hanson Lasater, PhD, PT, who's been teaching since 1971.
"The gifts of doing this [type of] work are endless, but it comes with some inherent physical risks," she says. Yoga can cause musculoskeletal pain and exacerbate existing injuries, according to research.
One study found that from 2001 to 2014, yoga-related injuries doubled for people between ages 45 and 64—and increased eightfold for those 65 and older. This may be because the older age group is more likely to have preexisting conditions, such as spinal issues, decreased bone density, and low flexibility, which could contribute to injuries. The surge in yoga teachers, coupled with a lack of standardized training, may also play a role, the study authors say.
The solution for reaping the healing benefits without harm? Practicing with intention—from the time you roll out your mat until you're blissed out in Savasana (Corpse Pose). Here's how.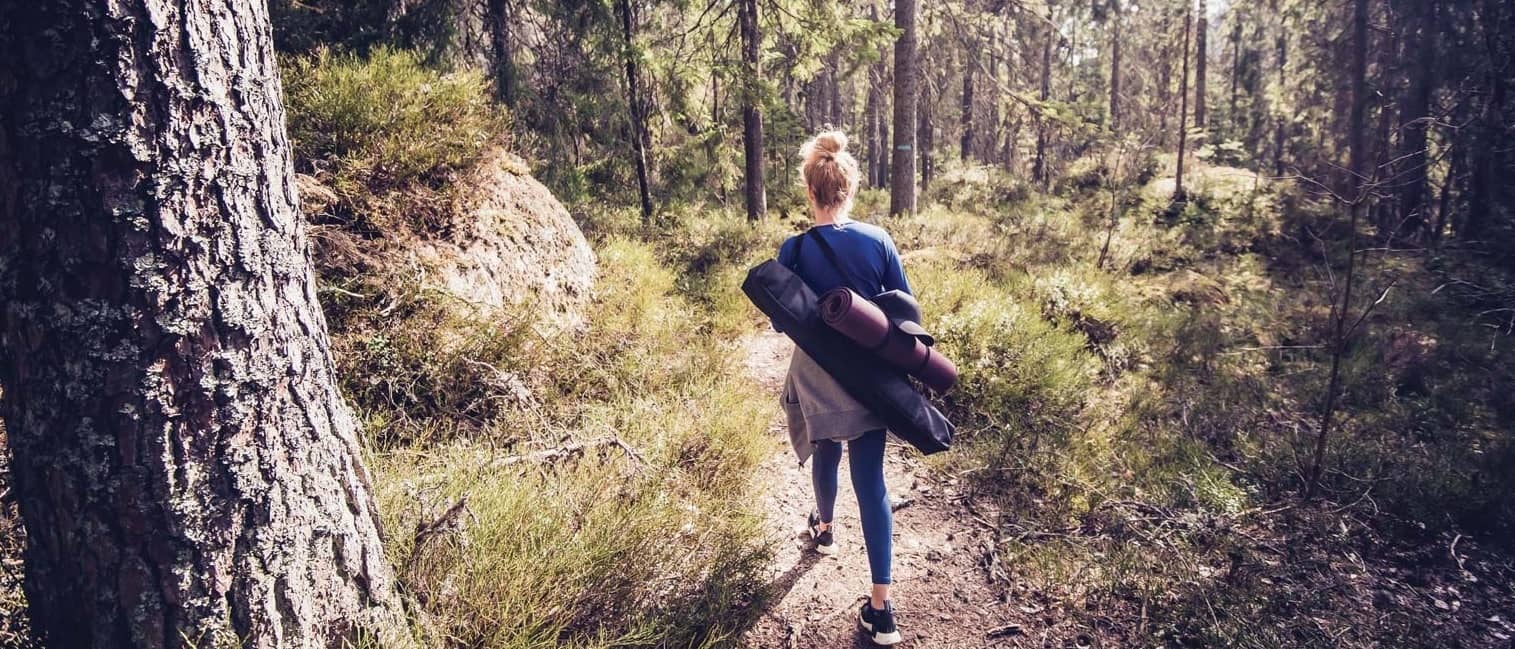 5 INJURY-PREVENTING MOVES TO ADD TO YOUR WARMUP
A few Sun Salutations at the beginning of class may not be the ideal prep for an asana practice, says Jill Miller, co-founder of Tune Up Fitness Worldwide and author of The Roll Model. "Most of us come to our yoga mats after sitting all day and then expect our bodies to move into shapes that are really demanding on our muscles and joints," she says. "It's a recipe for injury."
Take a pose as seemingly basic as Adho Mukha Svanasana (Downward-Facing Dog Pose), Miller says: You're asking your arms, wrists, and hands to hold a substantial amount of your body weight—usually after a day spent typing or holding your phone.
Supporting underlying injuries or weaknesses with the right pre-yoga moves can go a long way toward staying safe as you practice. Here, Miller shares her favorite five-minute warmups for commonly injured body parts. Short on time? Prioritize the spots that give you the most trouble.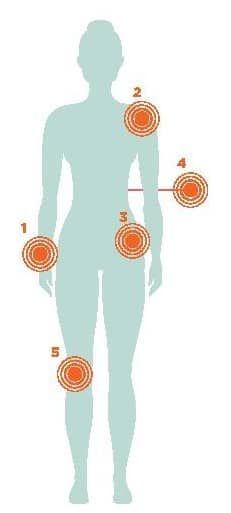 1 WRISTS
Most people's wrist extensors (the muscles that run from the elbow along the backside of the forearm to the wrist) are weak. As a result, they're often unable to handle the pressure put on them when they're, say, bent at a 45-degree angle in Down Dog or a 90-degree flexion in Urdhva Mukha Svanasana (upward facing Dog Pose).
The Warmup: Start in Tabletop. Place a myofascial massage ball under your right palm, between your thumb and your index finger, and press down. After 30 seconds, maintain pressure on the ball while moving your thumb and index finger toward each other. After 30 seconds, move the ball around your palm to massage the rest of your hand, adjusting the pressure as needed. Repeat on the other side. Engaging the hand muscles helps turn on the muscles in your forearms, shoulders, and core that can take the burden off your wrists when you're in weight-bearing poses.
2 SHOULDERS
Spending hours hunched over your computer with your back rounded can mess with your posture, which makes it harder to use proper alignment as you move through postures like Down Dog, Plank Pose, and Up Dog.
The Warmup: While standing, hold a strap taut in front of you at shoulder height, keeping your arms straight and hands slightly wider than your body. Raise the strap above your head, then behind your back as far as is comfortable. Keep tension on the strap as you bring it back in front of you. Repeat 5–10 times. This exercise moves the head of your upper arm through a full range of internal and external rotation, helping you wake up your shoulders so they're ready for the range of motion your asana practice demands.
3 HIPS
Sitting for long periods of time causes glutes to turn off and spreads the fascia in these muscles out of alignment with the hip joint. The result: decreased stability and an increased risk of injury in your pelvic area. "I know this sounds funny, but you've got to pile your butt back onto your butt—move the muscles and fascia of your tush back toward your sacrum— before you practice," Miller says.
The Warmup: Lie on your side with two myofascial release balls under the fleshy part of your right hip. While pressing down into the balls, roll them toward your sacrum, maneuvering your glutes toward the centerline of your body. Repeat for up to 5 minutes, then repeat on the other side. When you stand up, you should feel like you're able to contract your glutes more easily.
You can read up to 3 premium stories before you subscribe to Magzter GOLD
Log in, if you are already a subscriber
Get unlimited access to thousands of curated premium stories, newspapers and 5,000+ magazines
READ THE ENTIRE ISSUE
September - October 2020