Zuraida Jardine: Living Life On Her Own Terms
Women's Health South Africa
|
September 2020
Yamkela Mdaka sits down with TV and radio personality Zuraida Jardine for a chat about reinvention, starting full-time studies at 40, her love for alternative healing and her mission to normalise mental health
In front of the camera, Zuraida Jardine is completely at ease; she's moving effortlessly, with little direction needed, and she delivers awe-inspiring shots with every flash. It's immediately obvious that she's no stranger to this life. But life in the public eye has taken a backseat since she started studying full-time at the age of 40. Today, Zuraida is not only a force in media, she's become a powerhouse health academic and her journey is far from over.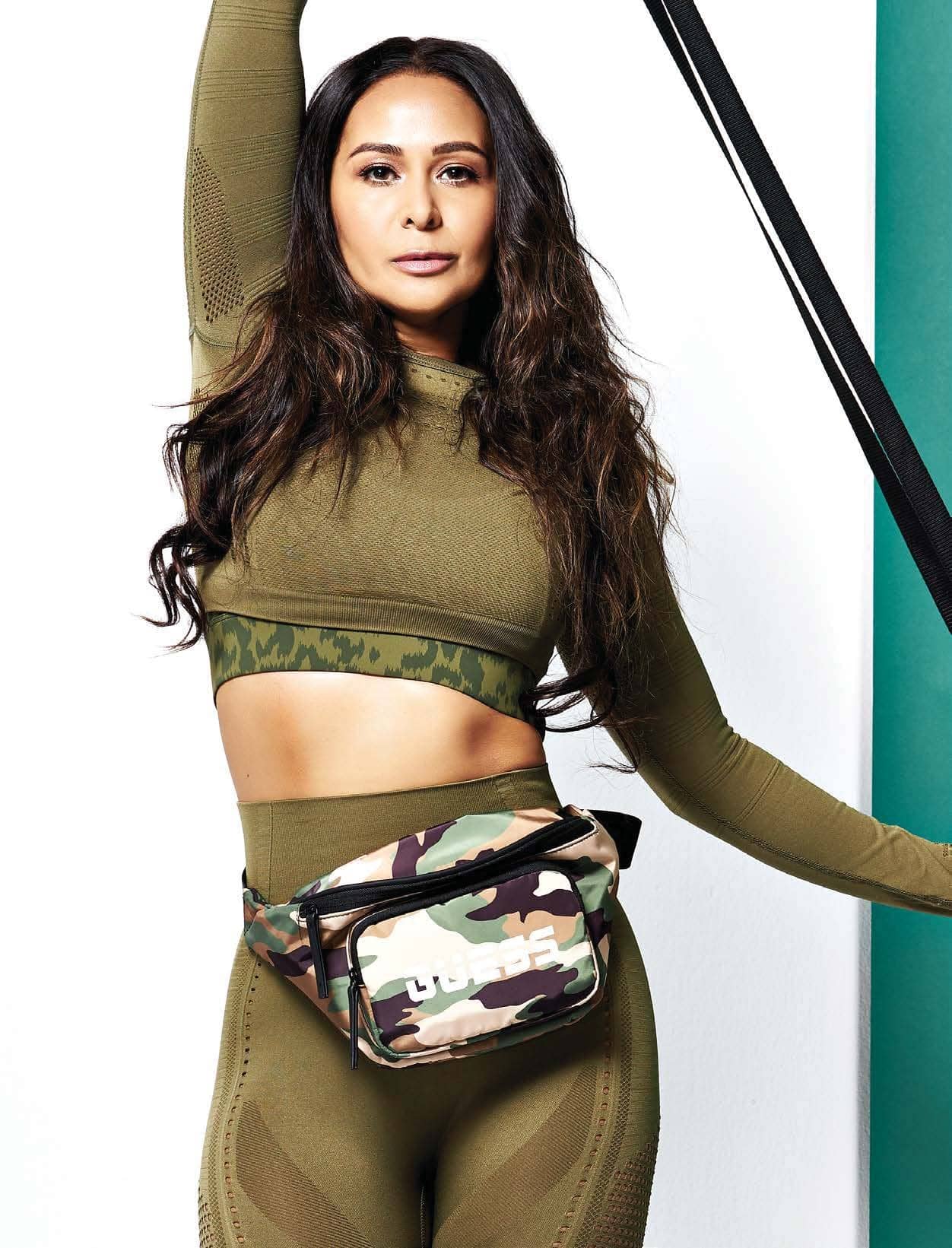 IT'S THURSDAY MORNING and the media personality is getting her make-up done for the first session of the shoot. I hear a bit of the conversation she's having with the makeup artist, who's pouring her heart out. Zuraida is fully engaged; she's asking questions, listening, and offering advice as though she were speaking to her sister. Anyone who walked into the conversation wouldn't believe that they had just met.
This is why I'm not surprised that when I begin my interview with Zuraida, she starts by asking me about my life. "You're more than just a person writing my cover story, you're a human being that I'm sharing space with," she says. "I want to know who you are, where you're from and your story – for you to experience me fully, I also need to do the same." Her approachable and easygoing demeanor allows me to open up easily before eventually turning the focus back to her.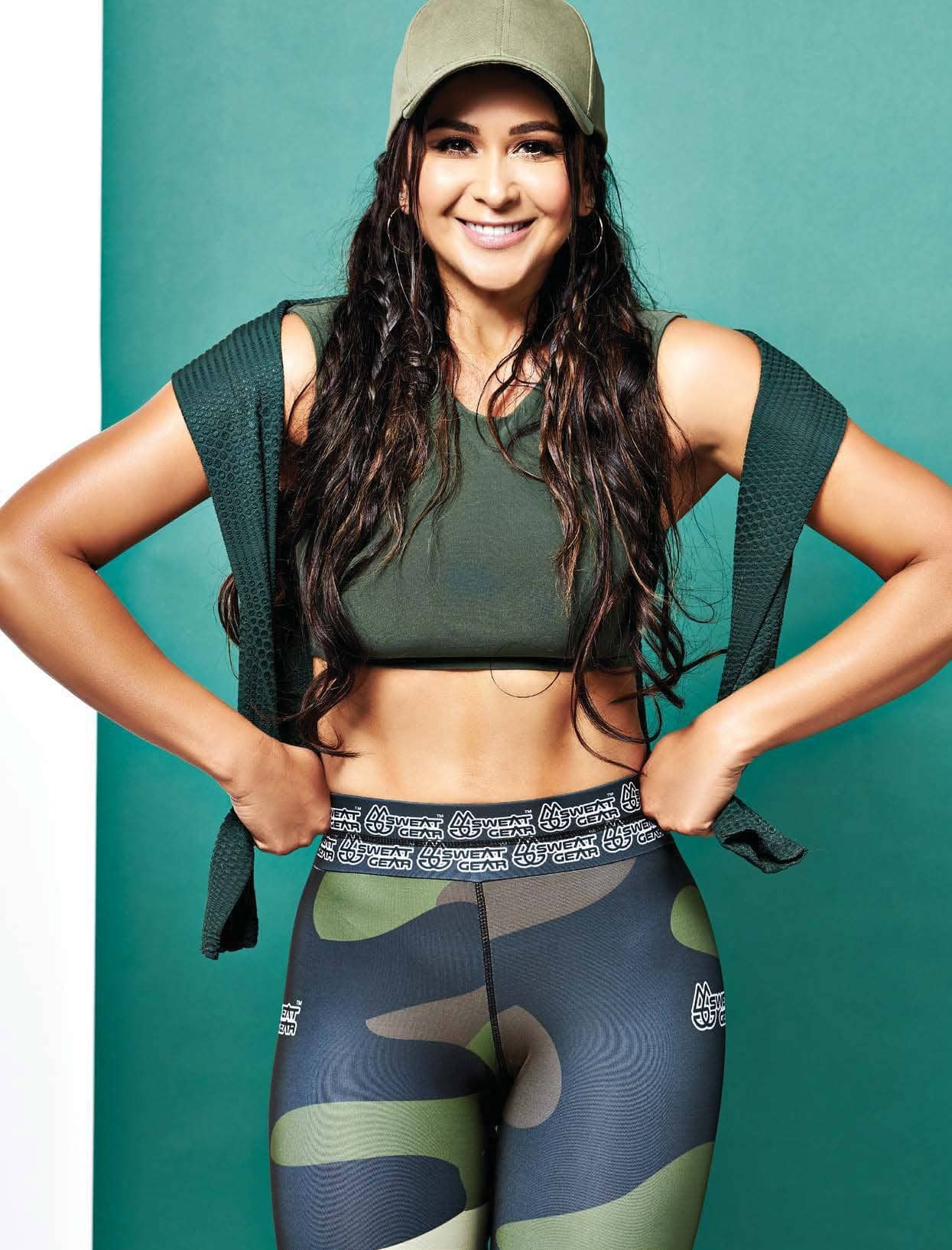 SCHOOLIN' LIFE
If you haven't seen much of Zuraida in the public eye over the past few years, it's because she recently started full-time academic studies. She kicked it off with a degree in psychology and went on to do her honors. Now, she's busy with her master's in critical diversity studies and plans to do her Ph.D. as soon as she's done. Going back to full-time study in your 40s is an intimidating thought for anyone, but for Zuraida, it wasn't a difficult decision; it was inspired.
"I started working when I was 13 years old and I never stopped," she tells me. "I didn't come from a family that could afford to send me to university. Even though I was fortunate enough to get into broadcasting and have a successful career, I worked for a really long time." At the height of her career – after she had just won Strictly Come Dancing and had become the first woman to host a daytime show on 5FM – Zuraida and her husband, Josh Lindberg, moved to the USA, partly because she was burnt out and needed some time out. "I wanted a break because I'd never allowed myself to just be someone with little to no responsibility," she says, as she relaxes into the couch outside the studio.
The couple spent five years in the States and her decision to go back to school was influenced by the people she encountered there. "One of the things I learnt when I lived in America, especially Los Angeles, is that people don't worry much about age – if someone decides that they want to change their career, they do it," she says. "I find that sometimes when we live in smaller countries, we tend to judge others and ourselves more. Living there just gave me the desire and motivation to do what I wanted to do."
When her mother passed away while she was pregnant with her son, the couple decided it was time to move back home. "Family took on a whole new meaning for me and I wanted to come back and be in a space where I had a support structure," she says.
You can read up to 3 premium stories before you subscribe to Magzter GOLD
Log in, if you are already a subscriber
Get unlimited access to thousands of curated premium stories, newspapers and 5,000+ magazines
READ THE ENTIRE ISSUE
September 2020