Watch Out World Here Comes Nadia
Women's Health South Africa|August 2020
Social-media star turned actress turned musician turned businesswoman – there are many sides to nadia jaftha and she's done letting what others think dictate the spaces she can and can't occupy. Nadia is coming for everything and this is only the beginning of the ride
It's 8am on a cold tuesday morning and I'm standing outside nadia jaftha's building. We're about to take what will turn out to be an 8 000-step walk for her first wh cover interview. Nadia comes out dressed in an olive green sweater, sweatpants to match and sneakers and she's got a new haircut after recently donating her hair in aid of cancer. While I might have expected her to have an enormous personality from the get-go, she's cool, calm, open and collected. "I almost forgot to put on my mask!" is the first thing she says to me, laughing, and I immediately know that the secret to nadia's success can be summed up in one simple, yet fitting, word: authenticity.
Our conversation is off to an easy and effortless start. The social-media star tells me that she's in Johannesburg for work but is looking forward to flying back home to Cape Town in a few days. A self-confessed homebody, Nadia admits that the national lockdown didn't put a damper on her usual JHB escapades because they usually involve a lot of time spent indoors anyway. "I like my own space," she says. "I'll sometimes stay with friends, but I do prefer to stay by myself – I like the freedom."
A winning formula
I'm meeting with Nadia just days after she and Men's Health cover star alumnus Trevor Lagerway (#TeamCoolRed) were announced as the winners of SABC 3's celebrity reality show Tropika Island of Treasure. They walked away with a shared grand prize of R1 million. "I didn't go into it expecting to win, I went for the experience, which was good enough for me," Nadia says. But her athlete partner, whom she expected would team up with someone physically stronger than her, became Nadia's constant voice of encouragement and this made her push much harder than she thought she ever could. "Trevor believed in me so much that it forced me to not want to disappoint anyone, including myself. Even though I felt like I wasn't prepared enough for the challenges, I just told myself I was and carried that energy into every part of the game."
As we're talking, I realise that Nadia exudes a rare sense of confidence; one not built on the cheers and praises of other people, but a silent, grounded sureness in herself that's rooted in something far more sincere. This is why I'm surprised when she tells me that the negative voices of people often held her back in the past, both in her career and in how she viewed herself. It was something she had to work on in order to take back her power.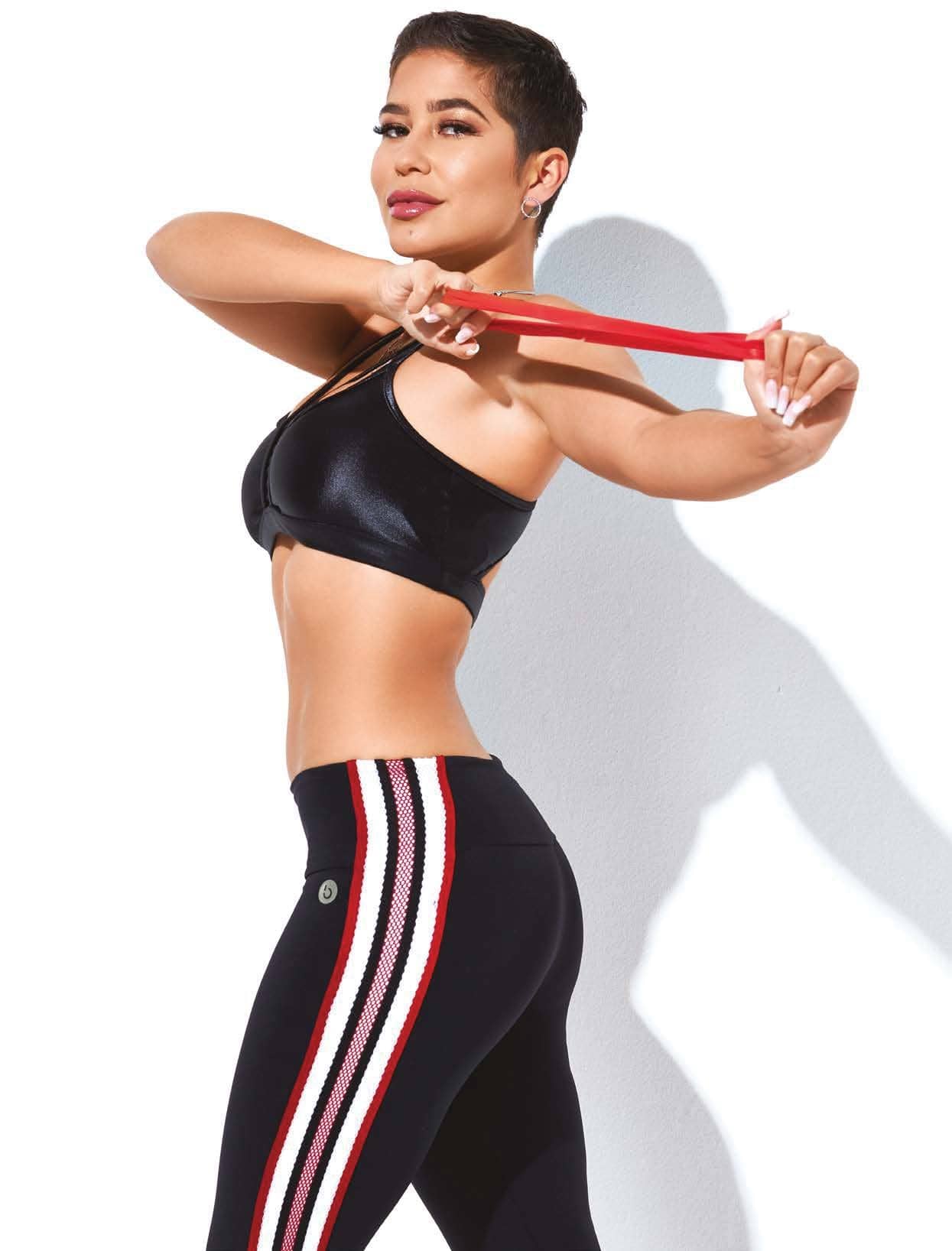 Finding her confidence
Nadia's self-love journey started with the realisation that the most harmful thing she could do to herself was compare herself to others. "If you're bringing yourself down because of what someone else looks like, you're treading in dangerous territory," Nadia says. "I've experienced various stages of depression and anxiety and this heavily contributed to how I saw myself and how I viewed my body. My body would be fine, but because of my mental state, I saw something else." Having "big legs and broad shoulders" was the bane of her existence as far as her body image was concerned. "For the longest time, I just wanted to have thin legs and skinny arms," she explains.
You can read up to 3 premium stories before you subscribe to Magzter GOLD
Log in, if you are already a subscriber
Get unlimited access to thousands of curated premium stories and 5,000+ magazines
READ THE ENTIRE ISSUE
August 2020