Tips From Our Tribe
Women's Health South Africa
|
September 2020
Over the years, we've spoken to so many experts and have passed on golden nuggets of information and advice from them to you, our favourite readers. Here, we round up the best of the best so you can live a healthy, happy life
1 COVER STAR
Demi-Leigh (Nel-Peters) Tebow on whether beauty pageants still have relevance in a 21st -century world…
"Being Miss Universe is a full-time job. I don't think a lot of people realise that. But I see this as a springboard for winners to eventually do what you want to do. Just look at Halle Berry and Gal Gadot. They've gone on and started really great careers and very few people realise that it all sprang off beauty pageants.
They both competed at Miss Universe. And I just look at the previous Miss South Africas; the entrepreneurs they've become.
The most valuable thing I've gained [during my reign] is business experience. I'm my own brand manager, my own marketing manager, my own social media manager. I'm my own CEO. Well, I [was] able to raise just under a million Rand for fire victims in Knysna in just six hours. I work with various HIV/AIDS organisations to create awareness. And I wouldn't have had the opportunity to do all of this if it wasn't for my title.
I would have gotten there – but it would have taken a lot longer." Demi-Leigh has crowned Miss South Africa and then Miss Universe in 2017.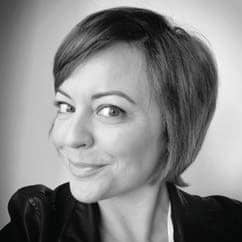 2 LIFE
Yes to No!
F**k No! author Sarah Knight on how not to say yes when you really mean no…
"No is an option. And it isn't just for RSVP cards. It's for colleagues who ask you to cover for them for the third time this week. It's for second cousins seeking interest-free loans. It's for bosses who want you to work too much and clients who want to pay too little. It's for kids and dates and roommates and phone solicitors and third tequila shots.
"No is a bargaining chip. Saying it can get you fewer commitments and less hassle – but it could also get you more, like a raise or a promotion. It all depends on how you wield it.
"No is a tool for change. Consent is one of the most pressing issues of our time, and everyone can use an extra lesson in how to give, withhold, and identify it…
"We're all in this together, folks. We need to get comfortable saying no for our own health and the health of our relationships with family, friends, lovers, bosses, colleagues, clients, landlords, roommates, students, teachers, teammates, coaches and everyone else who needs to hear it.
"No is a tool for change. No is an acceptable answer. It's time to start using it."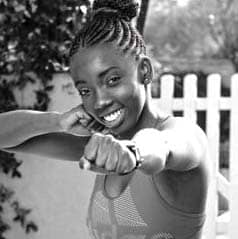 3. FITNESS
Take your Workouts outside
Nomawothi Bafana, Next Fitness Star 2019 and group exercise instructor, on the perks of joining an outdoor boot camp…
"It's way more affordable! Join a class in your neighbourhood – check out community noticeboards and Facebook groups or just look out for groups of sweaty people in active wear at local parks and sports fields – and get back into a regular exercise habit for a fraction of what you'd likely pay for a full gym membership. Stash the cash you've saved for all those cute summer dresses hitting the racks soon."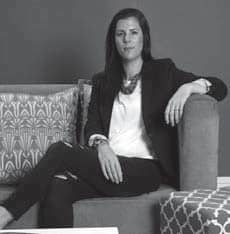 4.SEX
Empower Yourself
You can read up to 3 premium stories before you subscribe to Magzter GOLD
Log in, if you are already a subscriber
Get unlimited access to thousands of curated premium stories, newspapers and 5,000+ magazines
READ THE ENTIRE ISSUE
September 2020