The Great Weight Debate
Women's Health South Africa|June 2020
Not sure about the best method for meeting your fitness goals: lifting light or going heavy? Let the pros solve your conundrum
Weight training is like eating your veggies: you know it's good for you, but with so many varieties to choose from, how do you pick what's best?! Is lifting heavy the way to go? Or maybe working with fewer kilos for longer amounts of time? Perhaps somewhere in between? With more ultra-popular fitness classes than ever on both ends of the spectrum (barre on one side and CrossFit on the other), the conversation gets even murkier. Picking up something is better than nothing, says certified strength and conditioning specialist Hannah Davis. But ultimately, the weight you should reach for really depends on your intended result.
Let's back up. There are essentially two big-picture ways to think about strength training: high-weight, low-rep or low-weight, high-rep. (Try saying that 10 times fast.) In the high-weight category, one approach is going heavy – say, deadlifting your body weight three to five times. Or you can use moderate loads (approximately 60 to 80 percent of your one-rep max, according to the American College of Sports Medicine) for nine to 15 reps. The other strength-training school of thought says to opt for much lighter weights and complete 20, 30 or as many reps as possible (AMRAP) in a set amount of time, usually 45 to 90 seconds.
Returning to the burning question: what's the best way to reach your goals? It's time to sort it out.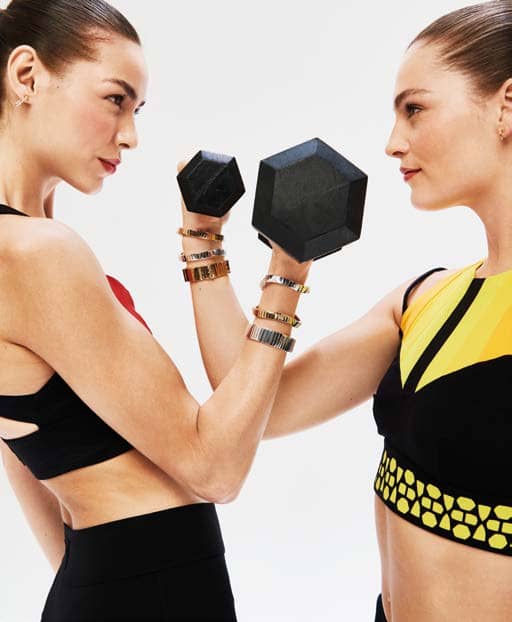 Why low weight is awesome for beginners
You can read up to 3 premium stories before you subscribe to Magzter GOLD
Log in, if you are already a subscriber
Get unlimited access to thousands of curated premium stories and 5,000+ magazines
READ THE ENTIRE ISSUE
June 2020