Room To Breathe
Women's Health South Africa
|
November 2019
Tweaking your inhalations and exhalations can shift your health in major ways (yes, it's really that easy!
Signed up for yoga and spotted a breathing workshop on the studio schedule? I do that all day for free, you think. But here's the truth. Breathing is such a strong medicine that a growing number of wellness studios are offering breathwork circles – workshops dedicated to the art of inhaling and exhaling – to teach you to put your lungs to work in a more intentional way. And experts are totally on board. "You can completely shift the functioning of the autonomic nervous system (ANS) just by how you breathe," says Dr Mimi Guarneri.
Here's how it works. Your ANS has two parts. One is the sympathetic nervous system (SNS), which triggers the fightor-flight response that sends your heart and respiration racing, putting you in an anxious, high-alert state. The other is the parasympathetic nervous system (PNS), which slows these functions, guiding your body to a calmer place. By varying the length of your inhalations and exhalations or changing their rate, you can activate the SNS or the PNS and, in turn, shift how you feel and think, says Guarneri. So, whether you need to boost your energy midday or tamp down negative thoughts you can't shake – there's a breath for that.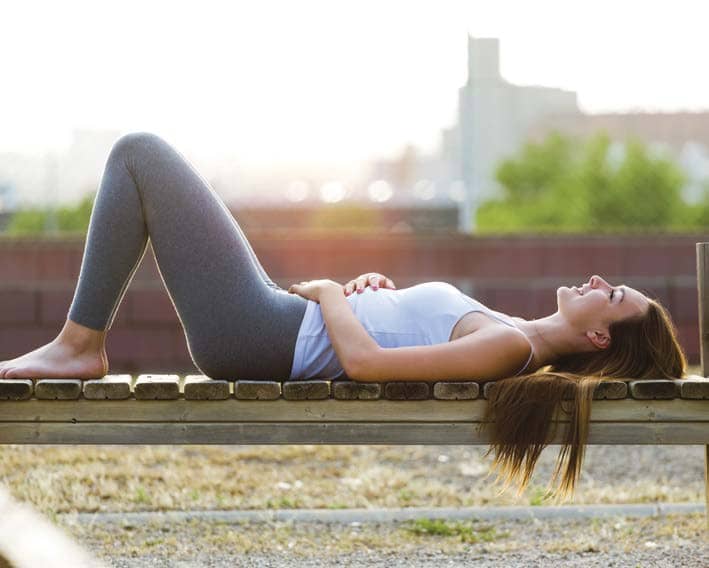 1. YOU'RE IN A 3 AM WORRY SPIRAL…
TRY BREATHING IN PMR
Progressive muscle relaxation teaches how to tighten your muscles, and the whole body, while deep breathing. For some, it can be an A+ insomnia antidote. Guarneri recommends focusing on the breath to break the cycle of the mind jumping from one thing to the next. Among more than 800 people who used PMR, two-thirds reported that it improved slumber, per one review.
You can read up to 3 premium stories before you subscribe to Magzter GOLD
Log in, if you are already a subscriber
Get unlimited access to thousands of curated premium stories, newspapers and 5,000+ magazines
READ THE ENTIRE ISSUE
November 2019