Covid-19: Women On The Frontline
Women's Health South Africa|August 2020
We're offering this story for free to read so that you can stay updated on the COVID-19 outbreak
As some south africans retreated to the comfort of their homes to slow the spread of the novel coronavirus, essential workers remained on the frontline and continued to serve in the face of a global pandemic. Here are the stories of six women, told in their own voices
27 MARCH 2020 marked the first time in the history of South Africa's democracy that the country went into a nationwide lockdown. This was implemented to slow the spread of the novel coronavirus pandemic in the country.
Among several other restrictions, the key objective was to keep citizens at home and out of physical contact with one another. But this was not a universal call. Some workers weren't offered the same luxury of working from home because their jobs were "essential" to the basic needs of human survival – food, health, transportation, hygiene and safety.
If you look up the word "frontline" in the dictionary, you'll find the most fitting description of what essential workers are to society today: "Part of an army that is closest to the enemy".
LEADING WOMEN
According to a New York Times report, nearly 52 percent of all essential workers in the United States are women and the European Institute for Gender Equality noted that the majority of nurses and healthcare workers on that continent are women. Both places, the EU and the US, have felt the scathing effects of this virus more than any other part of the world.
While similar research and data don't yet seem to be available in South Africa, it's only right that in Women's Month – when we honour and celebrate the legacy of strength, resilience and power left by the women who came before us – we highlight the stories of the women who have played the most important role in making sure that our country continues to stand in the face of this global threat to life.
In their own words, here are the stories of six South African women who decided to take up the mantle and continue to serve South Africa and protect her people while staring the possibility of severe illness, and even death, straight in the face. Every. Single. Day.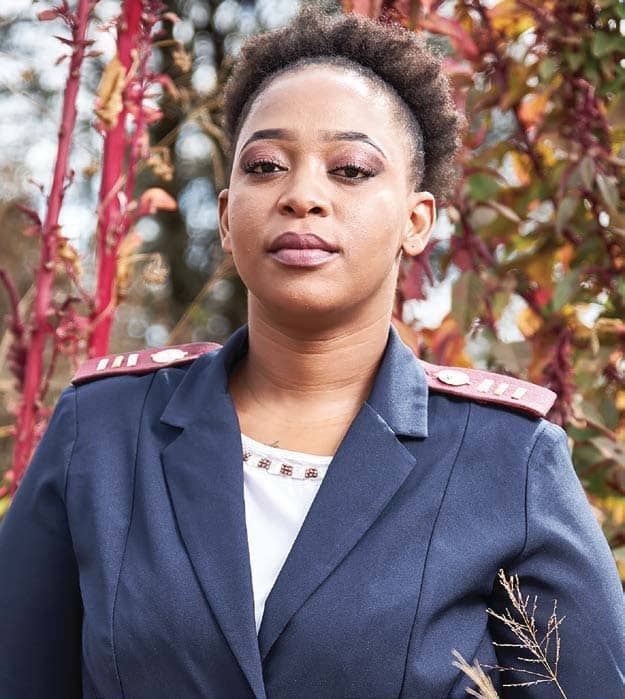 RUTH MOLAPISI, 33
NURSE
"I stayed with my seven-year-old son, but because I'm working on the frontlines of this pandemic, I've had to let him stay with his father indefinitely. If I get exposed, which I think is likely at some point, at least I'll know that I haven't placed my family in danger. But it hasn't been easy.
Being a nurse during this time has been a lot harder than most people would imagine. It can sometimes feel like we're stuck between a rock and a hard place. Even though social distancing is required, it's not always practical. For example, you can't work alone when delivering or resuscitating a baby – especially in emergency situations. Also, as a nurse, you're not just a medical practitioner, you're there to offer emotional support for the patient as well.
We once had an emergency patient whose circumstance was a matter of life and death. After the patient survived and was recovering in ICU, the first thing she did when she saw me was to hug me. She was overwhelmed by what had happened to her and that she had made it out alive. Having to respond to that with "remember that we can't touch" is tough.
I do think that there needs to be more communication and collaboration between us nurses on the ground – the people that make first contact with patients – and management, and this is something I'm hoping will improve as time goes on.
At the end of it all, I leave a lot of things in God's hands. We are constantly in high-risk situations as nurses, especially during this pandemic, but we knew this when we took an oath to serve. There's nothing else I would rather be doing right now. People have this idea that nurses are just people who had no options left, but most of us chose to be nurses because we're passionate about it and we love our patients."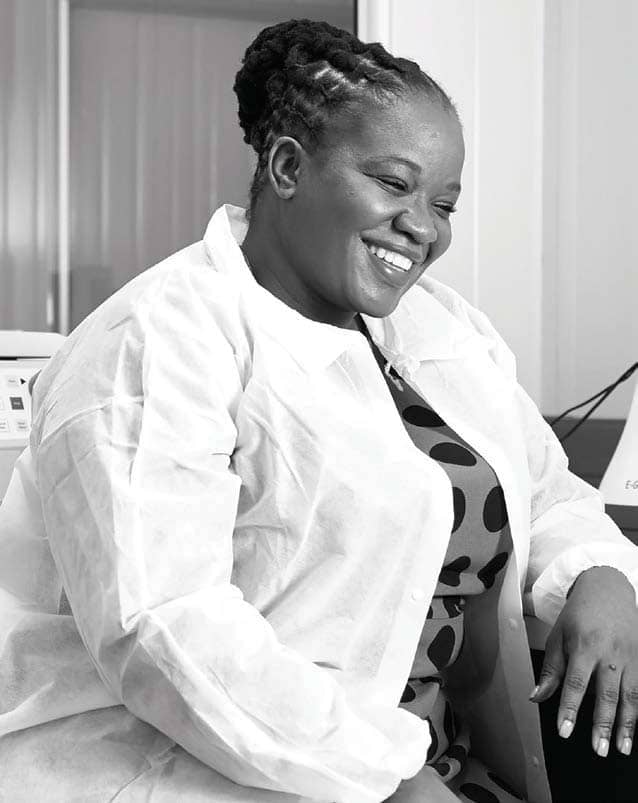 LUNGILE MBATHA, 35
EPIDEMIOLOGIST (CLINICAL RESEARCH)
You can read up to 3 premium stories before you subscribe to Magzter GOLD
Log in, if you are already a subscriber
Get unlimited access to thousands of curated premium stories and 5,000+ magazines
READ THE ENTIRE ISSUE
August 2020