Bring It
Women's Health South Africa
|
January/February 2020
Leandie du Randt's got game. Her multifaceted career includes actress and author, motivational guru, entrepreneur, TV show host and online retail boss. Now, she's about to embark on a fresh new phase of life, taking her 30s head on as a major hustler and feel-good motivator. Listen up people: girl's got somethin' to say
AFTER A FEW MINUTES IN THE COMPANY OF LEANDIE DU RANDT, WE PRETTY MUCH GUARANTEE YOU'LL WANT TO SHARE A FIST BUMP AND MARCH OFF INTO THE WORLD READY TO TACKLE WHATEVER LIFE HURLS AT YOU.
She operates at rapid-fire pace, delivering considered one-liners that would make Oprah give her a mmhmm and stop to take notes.
Her attitude is seriously contagious and although her phone is her office 24/7, she has great etiquette, apologising if she has to do something quickly by saying, "I'm so sorry. I'll be present in a minute."
She's wiser than her 31 years would suggest. Her background as a psychometrist with a B Comm honours degree in industrial psychology adds academic cred to her career as a motivational speaker, but it's her life experience that adds the real weight.
Speed Bumps Ahead
"It's so true that if you do what you love, you'll never work a day in your life," says Leandie after her cover shoot. The weather was less than ideal, but she's a pro and we wrapped in record time.
Her life is pretty frenetic; bouncing between her job as an actress, TV show host on wellness programme Slank on kykNET, giving motivational workshops and talks to women and young girls, and operating two online businesses; but you get the feeling that she's loving every minute, despite some speed bumps.
"People do look at me and say 'you're so lucky', 'you have everything you've always wanted' or 'you're so skinny', but, I mean, I've lost my mom, I've been divorced… I didn't just come into life like this. I've also been 10kg overweight and I've also had to start making changes."
Leandie's a big believer in choices; that you have the option of how you want to respond to life's hurdles. She lost her mom Elmarie in May 2014 and, more recently, was divorced from musician, actor and fellow creative, Bouwer Bosch, with whom she collaborated on many of her acting projects. The couple publicly announced their split in March 2019 in a joint Instagram post after three years of marriage and a five-year relationship.
As we chat about how experience can shape us, she explains, "I was broken when my husband first initiated it… He laid some facts down on the table and I was shocked. But I automatically go into my left brain, where I think 'I'm not going to let my emotions get into it'."
"I have no anger; he's a beautiful human being and I only wish him amazing things. I'm grateful that he was brave enough to initiate this. So many people don't have the courage to have the conversation… We needed to be in each other's lives. This happened to take me to the next level."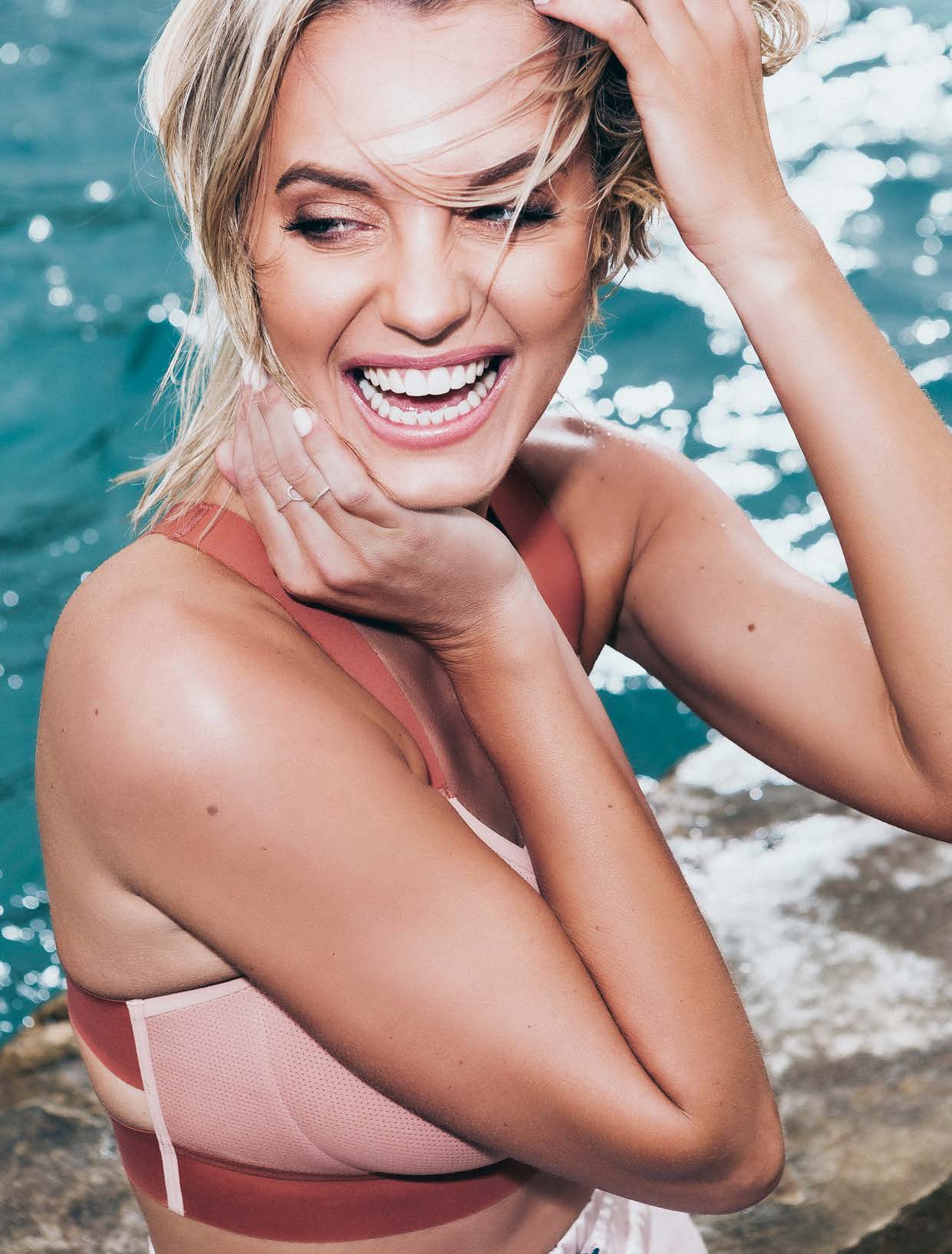 What's The Frequency?
2012 was a major turning point for Leandie. She started reading Rhonda Byrne's The Magic: a 28-day workbook which, she explains, had a serious impact on her. The book "guides you to a place of gratitude," she explains. "You can't always be happy, you can't always be loving, but you can always be grateful." This thinking has steered her through the setbacks and rejections inherent in the acting world, (yes, even Leandie du Randt gets rejected), and she applies it to all avenues of her professional and personal life, even to the loss of her mom.
"The one chapter teaches you how to deal with negative situations… you must make a list of 10 things to be grateful for. I started by making these lists and I was actually ashamed of some of the things I said, but this elevated me. When something bad happens I now think, 'I will use this as the best thing that has ever happened to me'… This is the only way I deal with setbacks now."
In the same year, Leandie was out of work for a few months and feeling a little despondent. "I was dating this Buddhist guy and he said, 'Leandie, you have so much to say. I want you to start writing everything down. Start sharing everything that's happened to you,'" which included her experience of being bullied in high school.
You can read up to 3 premium stories before you subscribe to Magzter GOLD
Log in, if you are already a subscriber
Get unlimited access to thousands of curated premium stories, newspapers and 5,000+ magazines
READ THE ENTIRE ISSUE
January/February 2020