7 Exercises For An Amazing Yoga HIIT Workout
Women Fitness
|
March - April 2020
Interval training is a fat and calorie scorcher! It combines exercises that utilize bursts of high-intensity moves interspersed with lower intensity rest or recovery periods.
By Charlene Bazarian and Lisa Mignosa
There is quite a bit of room for creativity in Interval Training for any level of fitness and any fitness style. The benefits of HIIT (High-Intensity Interval Training) not only include burning calories at a higher rate during and after your workout but can improve endurance and the ability for your muscles to consume oxygen (VO2 Max) and is heart-healthy. With so many positives, it seemed only natural that HIIT would find its way onto the yoga mat.
I asked Lisa Mignosa, RYT, Meditation, NASM group trainer, AAFA group trainer, Black Belt in Tae-Kwon-Do, Certified Fitness and Nutrition professional, and yoga instructor at The Yoga Lounge to share a quick and effective HIIT yoga style workout that would help blend the benefits of both worlds! Mignosa explained that she began to incorporate HIIT training to some of her yoga classes and that her students loved the change up and challenges this brought to their traditional yoga practice.
Mignosa shares this exciting and effective blended HIIT workout and recommends using a timing of 20 seconds on followed by a 10 second isometric/static hold:
Yoga Burpees:
Begin in Chair Pose with your feet hip distance apart. Jump out or step into a plank (top of a push-up). Hop or step back to the top of your mat in chair pose. Do this for 20 seconds followed by a 10 second isometric hold in chair position. Repeat entire cycle three times.
Pro tip: Be certain that your knees stay aligned over your ankles and tuck your tailbone underneath you to protect your lower back.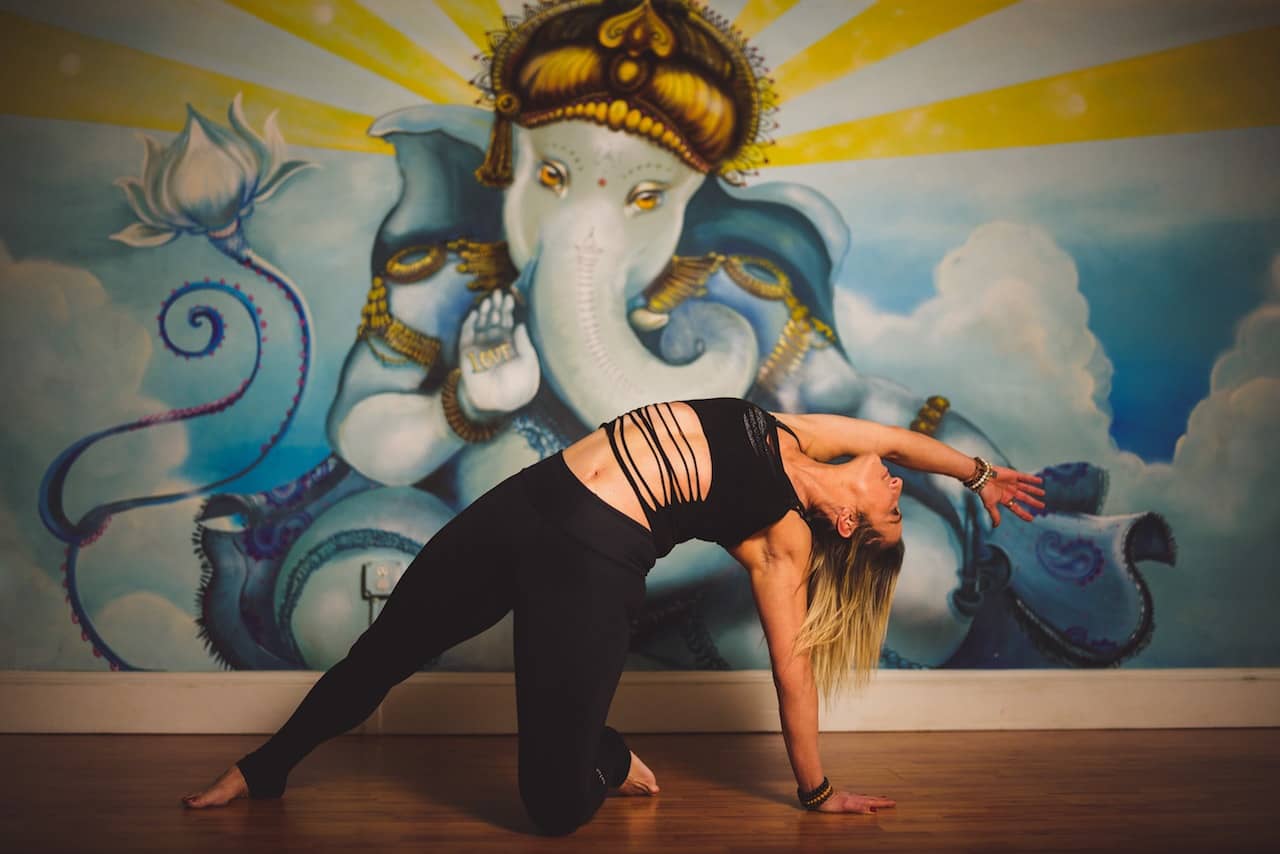 Crescent Lunge with a twist (and not the twist you yogis are thinking!):
You can read up to 3 premium stories before you subscribe to Magzter GOLD
Log in, if you are already a subscriber
Get unlimited access to thousands of curated premium stories, newspapers and 5,000+ magazines
READ THE ENTIRE ISSUE
March - April 2020