Cultivating A Safe Home
WellBeing|Issue 187
We're offering this story for free to read so that you can stay updated on the COVID-19 outbreak
Do you feel anxious at home or relaxed and secure? A few design tweaks and practices can help give your home the feel of a safe cave and refuge.
Home should feel like a haven. However, if yours is a place of unease or your life is in a fragile state generally, it's still possible to cultivate a more emotionally secure and supportive environment, says Anthony Ashworth, a holistic building and vastu feng shui consultant, shaman and teacher. It's important to note that WellBeing spoke to Ashworth before the COVID-19 outbreak.
Change the program
A common fear for many at home is crime, with statistics showing it's particularly prevalent for less powerful groups, such as the elderly, women and ethnic minorities. Fifty-eight per cent of Australians surveyed by Roy Morgan in 2017 felt crime was a growing problem in their community. In reality, data shows crime has dropped.
Constant news and social media on our devices feed such fears, Ashworth says. "We're constantly being bombarded by the potentials for disaster. As is the human condition, we're designed to notice negativity more than we are designed to notice things that are actually safe, good and well."
Be mindful of the negative energies you're bringing into your home. "Like creates like," Ashworth warns. "If we bring all this fear into our homes it's going to generate energy. In some ways, looking at this nastiness on our phones and devices, it sinks it into us, but also into our home."
Build a kind community
Amplifying the fear is the fact that increasingly many people live alone. "Many of us feel isolated from each other, our community and nature," Ashworth says. "I think that isolation post creates a huge amount of disconnection, and that creates a lot of potential emotional insecurity because we feel it's just us all on our little lonesomes with our consciousness three inches behind the middle of our foreheads."
University of Birmingham researchers recently found good relationships with neighbours one of the most important keys to wellbeing at home. When it's safe to do so, post-COVID-19, meet locals at events and activities — local newspapers and notices, Meetup and Facebook Events are good ways to find these. Invite your neighbours, family and friends around. Be creative about inviting others into your space: host a hobby group, hire a helper or rent out a room or co-working space.
Understand energy
"There's always been elements in the environment associated with a sense of unease or creepiness," Ashworth says. For example, darkness and wind can trigger deep primeval fear responses related to our ancient genetic past.
Traditional cultures had a better understanding of the energies latent in different elements. Ancient design practices, including Chinese feng shui, Indian (Ayurvedic) vastu shastra and Buddhist and Taoist traditions, can be helpful in teaching you about the hidden energies within and around your home, as well as what you can do to create environments that make you feel secure, safe and protected.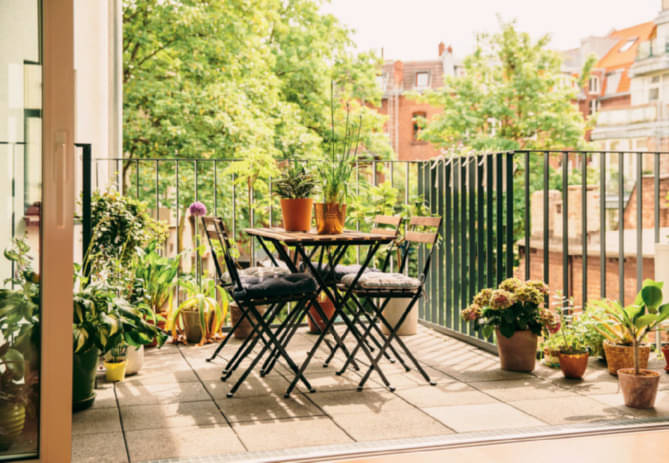 Secure it
Having some level of effective physical security can make you feel more secure at home. It's also prudent if you live in an area with lots of break-ins, Ashworth says. "Have a substantial front door. But don't have glass front doors. These can make you feel like people can see into your home." If you're in a high crime area you may want to install an alarm.
At the same time, you don't want to go overboard with security. "If we create a fortress mentality it's a reminder we feel unsafe," he says. "Like creates like. Have physical security, but not bars so you're in jail. Make those devices look good."
Build physical barriers
You can read up to 3 premium stories before you subscribe to Magzter GOLD
Log in, if you are already a subscriber
Get unlimited access to thousands of curated premium stories and 5,000+ magazines
READ THE ENTIRE ISSUE
Issue 187