The Lost Art Of Letter Writing
Reader's Digest UK
|
Reader's Digest December
Lynne Wallis longs for the days when we communicated with our loved ones by putting pen to paper
EVER SINCE CHILDHOOD I'D LONGED to meet my uncle Jack, although it was an impossible dream. His kindness, good humour and upstanding character were legendary in our family. Jack Hollis, my mum's only brother, was killed aged 24 serving in the Navy aboard the HMS Egret. His ship went down under enemy action in August 1943 during The Battle of the Atlantic. My mother, Madge, and her own mother, Ada, were devastated. The telegram arrived from the Royal Navy that September, and the loss was almost too much to bear. It followed the suicide of Ada's husband William who took his life early in 1940—he'd been an ambulance driver in the Battle of the Somme and was damaged irreparably by the horrors he saw. He was unable to face another war.
I have felt the loss of the wonderful uncle I never knew all my life. Until now all I had were photographs. I knew Jack was handsome, that he was a top boy at his school and very good at drawing. But only now do I have a deeper insight into his psyche. My mother died in March and I'm getting to know more about who he was through the scores of letters he wrote home in 1943. It sends a shiver down my spine to think of Jack in his cabin on the Egret writing home 75 years ago. He used a good fountain pen, usually opening letters to his sister "My darling precious Sug." Jack was a huge James Cagney fan and often used words and phrases from American films. He even wore his hair like Cagney, and by all accounts he did a mean Bronx accent.
Jack was very upset about how my mother—who was in the WAAFS—was posted to Northampton, leaving their widowed mum alone in London. He writes in a letter to his mother just three weeks before he was killed: "What do they mean, shifting her gradually farther and farther away? Hell, it isn't right. I realise that perhaps my view isn't quite ringing with the patriotism that it might, but they must consider the individual. Is there anywhere I can write requesting at least a little consideration? After all, the authorities must have some understanding or at least some human feelings."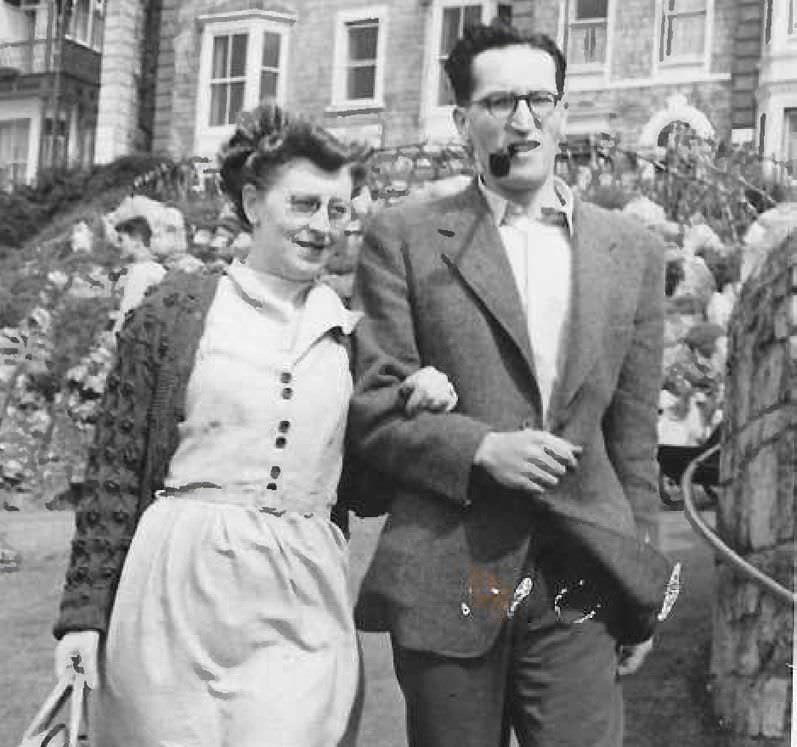 He always signs off with "Your ever loving son/brother" with eight kisses, referring to them throughout his frequent joint letters as "My precious darlings."
The letters are full of longing and pain at being away from his beloved family. What Jack doesn't say is as significant as what he does say, and I get the strong feeling when he writes about banalities that he's masking his fear and vulnerability.
You can read up to 3 premium stories before you subscribe to Magzter GOLD
Log in, if you are already a subscriber
Get unlimited access to thousands of curated premium stories, newspapers and 5,000+ magazines
READ THE ENTIRE ISSUE
Reader's Digest December