What Would Happen If We Focused On All The Amazing Things Our Bodies Could Do
Pilates Style
|
May - June 2019
What would happen if we focused on all the amazing things our bodies could do—hit a baseball, hike Machu Picchu, do a Teaser—versus obsessing about what they look like?
Generally when pilates is mentioned in the media or general conversation, it's associated with achieving a "dream" body—long, lean, dancer-like.
But as longtime practitioners know, the method is really about improving what your body can do, and learning to love and appreciate that.
"I'd been conditioned to think about my body as a tool that needed to be made strong and nimble rather than a tool that can help me feel strong and nimble in different ways," says Kéthia Clairvoyant, a Pilates instructor, certified personal trainer and founder of Fit Life KC in Washington, DC.
That kind of pressure can change your relationships and behavior because your focus becomes "perfecting" the body rather than making it feel healthy and strong. For Clairvoyant, that even meant scheduling social activities around her workouts.
ALL BODIES ARE BEAUTIFUL
Body positivity is the notion that you can, and should, accept your body regardless of your color, age, size, shape or so-called "imperfections" like wrinkles, scars, stretch marks or veins. It's about taking stock of all your body does for you and being truly grateful for that, whether or not it lives up to society's set image of beauty.
While social media may be slow to catch up with the idea of body positivity (we're looking at you, photo filters and retouching apps!), the image of the "Pilates body" has been evolving to become more inclusive of a variety of body types, shapes, ages and more. "I think that it has changed because the media narrative has changed and more diverse practitioners are being seen and recognized," says Clairvoyant. "Pilates was never meant to be exclusively 'long, lean, thin or white.' It was meant to heal and rehabilitate all bodies, and I'm relieved that it's returning to its original focus." (Pilates Style, for instance, has made a concerted effort to show instructors of all shapes and sizes, races, ages, abilities and genders over the years.)
How would Clairvoyant describe the "perfect" Pilates body today? "In general, it's every single body that has greater symmetry, alignment, flexibility and strength than before [starting Pilates]. That 'perfect' Pilates body can be small, medium or large," she says.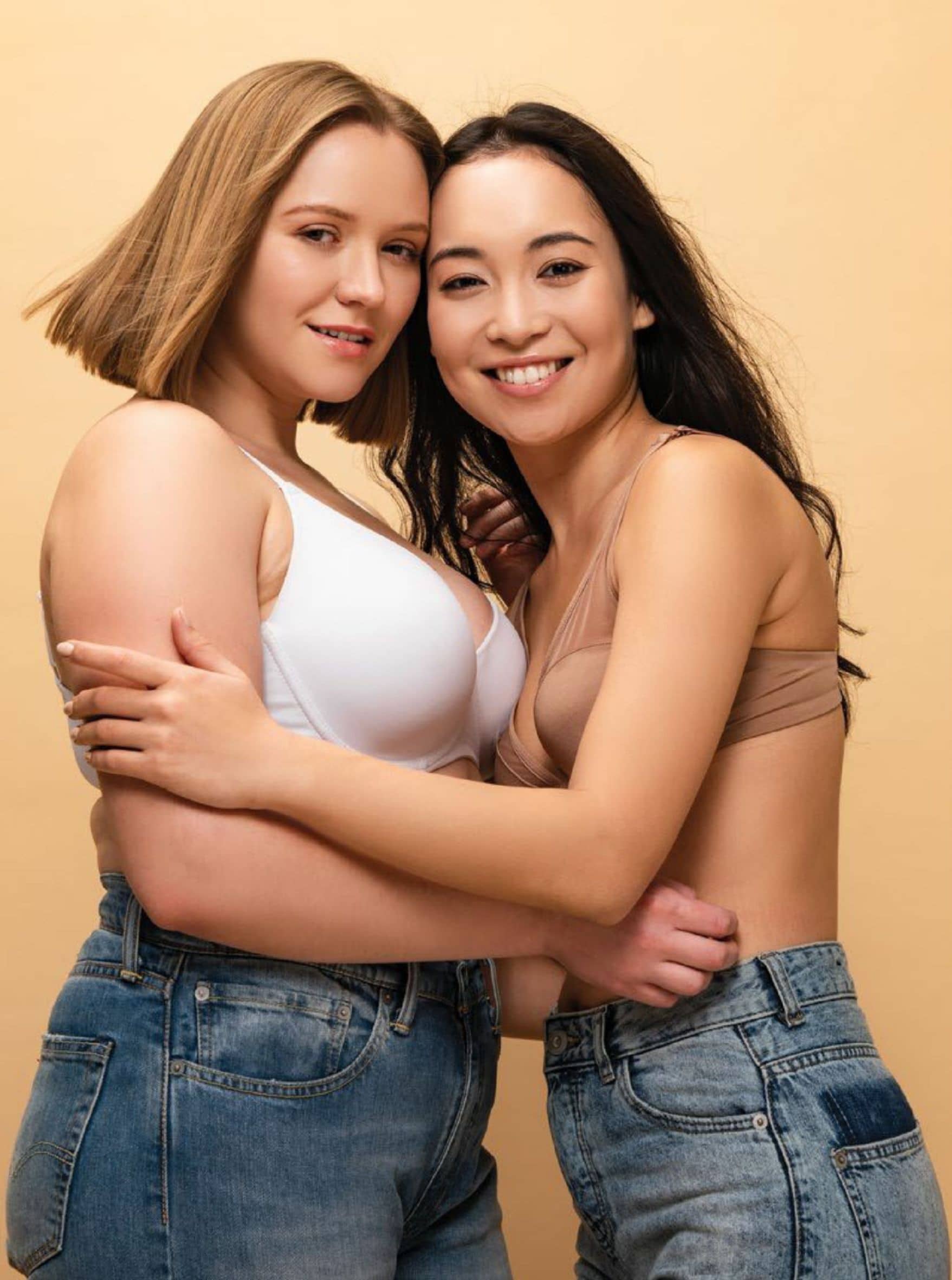 ORIGINS OF BODY POSITIVITY
While negative feelings about our bodies aren't new (they've been around thousands of years), they were brought to light by the media (first by traditional media, more recently by social media) and societal pressures, starting in the 1990s, explains Eda Gorbis, PhD, the director and founder of the Westwood Institute for Anxiety Disorders in Los Angeles.
Some studies show, however, that while social media may promote body positivity, it can also trigger the opposite: A recent study from Florida State University shows a direct correlation between the amount of time teenage girls spent on Facebook and a negative self-image.
You can read up to 3 premium stories before you subscribe to Magzter GOLD
Log in, if you are already a subscriber
Get unlimited access to thousands of curated premium stories, newspapers and 5,000+ magazines
READ THE ENTIRE ISSUE
May - June 2019