Surviving Disaster
Pilates Style|September - October 2019
When a wildfire destroyed her home and her business, this Northern California studio owner's Pilates practice became more important than ever.
September marks four years since my home and studio in lake county, ca, just north of Napa, burned to the ground in the valley fire. That morning I had gotten up early and driven two counties over to attend the quarterly meeting of the mentoring group I belong to. My husband and my two younger sons, who were 11 and 13 at the time, were planning on meeting me that afternoon to go to the Giants game. About the time they arrived, I got a text from a friend saying there was a fire on the mountain about a mile from our house and it wasn't looking good. We rushed back, only getting as far as my studio before we found out our town, about 10 miles away, was in the process of being evacuated. We sat in the parking lot of my studio for more than an hour watching an endless stream of people, their cars crammed with everything they could grab, some covered in flame retardant, fleeing what at the time would become California's third most destructive wildfire. We waited until we could see flames cresting the nearest ridge before driving back the way we came.
A CONTINUOUS STREAM OF BAD NEWS
The drive was slow going in what seemed like an endless line of cars, smoke and debris swirling around us like something out of a movie. I'm convinced that if we would've left just five minutes later, it may have been a far scarier situation than it was. One county over, we stopped at a park and made phone calls. My dad, whose home was also in the path of the fire, was unreachable. I remember calling him over and over, still in a state of shock; it wasn't until I finally heard his voice on the line that the tears spilled over and it all became real. At that moment, I didn't know if either my or my dad's home was still standing, but was taking for granted that my studio, which was less than two years old would be safe. The truth was I would never teach in that space again and we would never go home.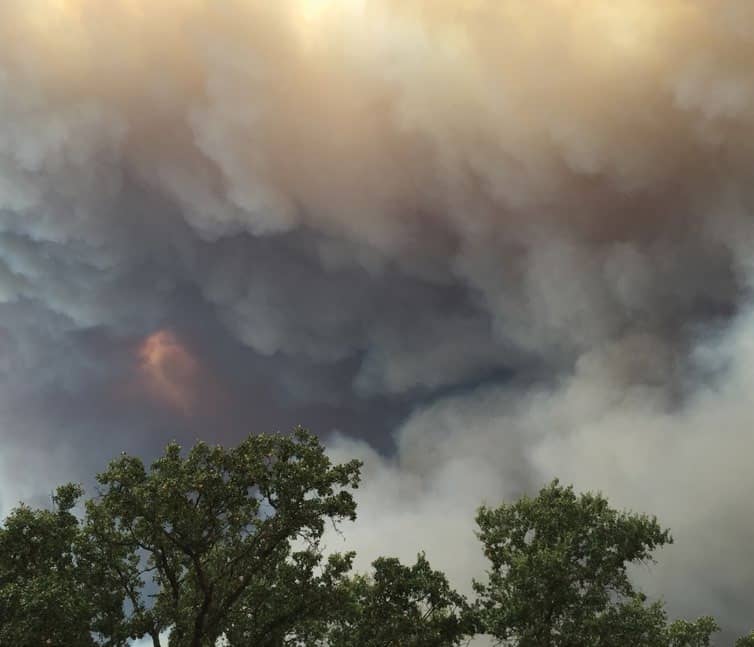 MY LIFE WITH PILATES
Beginning in 2010, I had been practicing Pilates three times a week at Pilates Lake County, which at the time was the only Pilates studio in the county. In the spring of 2012, I began my teacher training through Balanced Body at Pilates Collective in Sebastopol, CA. My teacher, Tina Woelbling, had taken Balanced Body's Chair module with Chantill Lopez and couldn't sing her praises enough.
You can read up to 3 premium stories before you subscribe to Magzter GOLD
Log in, if you are already a subscriber
Get unlimited access to thousands of curated premium stories and 5,000+ magazines
READ THE ENTIRE ISSUE
September - October 2019