IMAGINE THAT!
Pilates Style|July - August 2020
Can't get your clients to comprehend certain exercises— or the quality of movement they require? The right imagery can help lead to that coveted aha moment.
WHEN I STARTED TEACHING PILATES, I WAS AWED AT HOW LITTLE UNDERSTANDING SOME PEOPLE HAVE WITHIN THEIR OWN BODIES. How could someone not understand, "Move your leg, but keep your pelvis still?" I often found myself frustrated as a new instructor because students just didn't "get it." It was only until later that I started to think, Maybe my clients are not the problem…maybe I am.
Once when I was really young, my father helped me study for a geography test. For some reason, I could not remember where Arkansas was on the map. After many failed attempts to get me to comprehend its location, Dad frustratingly took his own hand and made a "saw" with it (see above). He then started to "cut" into his other arm and scream "Arkan-SAW!!!" To this day I still say "Ar-kan-SAW," and I will never forget its location on a map. That's how I started to love using relatable images to better understand unrelatable concepts.
Pilates offered me insight into how other bodies handle and understand movement. Just because some clients are uncoordinated or have a hard time "getting it" doesn't mean they should not be valued as movers. I started to adjust my cuing. Could I give them verbiage that made sense in their bodies? Could I help them move more efficiently and also have fun in class? Could I connect them to things that made sense in their minds while helping to facilitate the exercises I wanted them to do? Imagery quickly translates Pilates and anatomical lingo into plain language my clients can understand. Sometimes I use it to help with the structure of an exercise, and other times I use it to assist with the quality of movement I'm looking for.
In this article I have chosen a few classical exercises on the Reformer to demonstrate how I use imagery. The fascinating thing about using these mental images is the vast amount of creativity and depth that can come from one exercise. You can use different images for different people, and the same images for different exercises. Knowing a client's interest, personality and goals help me decide what image to give them. As a guide, I've paired imagery with exercises we already know and love.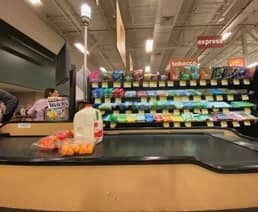 FOOTWORK
GOAL
To learn how to keep one consistent shape of the spine as the carriage moves.
IMAGE
Groceries on a conveyor belt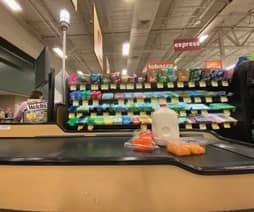 HOW THE IMAGE FURTHERS THE GOAL
You can read up to 3 premium stories before you subscribe to Magzter GOLD
Log in, if you are already a subscriber
Get unlimited access to thousands of curated premium stories and 5,000+ magazines
READ THE ENTIRE ISSUE
July - August 2020