FIGHTING FOR HER Life
Pilates StyleMarch - April 2020
After receiving a frightening diagnosis in 2018, Sharon Crowe has kept up her strength and spirits with Pilates.
WHEN I FIRST STARTED HAVING BACK PAIN IN LATE SUMMER 2017, I ASSUMED I HAD REINJURED A HERNIATED DISC THAT I HAD DEALT WITH A FEW YEARS PRIOR.
Back then I had turned to Pilates to keep my core strong; that turned out to be a much better pain reliever than the drugs I had been prescribed. Unfortunately, this time the pain kept getting worse and worse. After a couple of months, it had spread to my neck and pelvis; it became so bad that it hurt just to sit on the toilet. I couldn't go grocery shopping because I couldn't reach up or down to grab things off shelves. I cried riding in the car because every little bump sent stabbing pains shooting through my entire body. Walking hurt, but standing hurt more. I couldn't lie down in bed to sleep. Actually, it was difficult going to sleep at all. Vacuuming, laundry… everything hurt, all the time. I had difficulty even carrying a purse!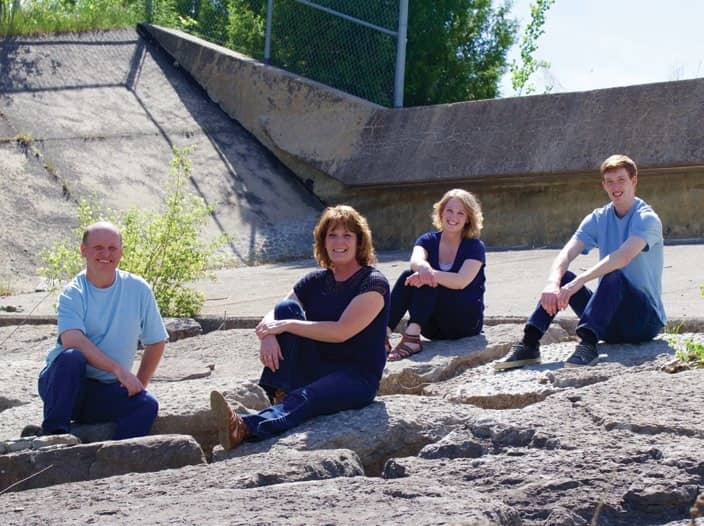 AN UNWANTED RETURN
I had previously been treated for breast cancer in 2004, and then again in 2007, but after a decade in remission I'd come to consider it ancient history. At first, I didn't want to even think that my pain could be cancer-related. But after a variety of tests and scans, in January 2018 my doctor told me the news no one wants to hear: "You have Stage 4 metastatic breast cancer. There is no cure, but there are treatments available." The cancer had spread to my spine, pelvis and ribs. My bones had become so brittle that I had multiple compression fractures. Envision a frozen lake with little cracks slowly spreading—that's what my bones were like. No wonder I had been in so much pain! Any cancer diagnosis is terrifying. To hear the words "no cure" is devastating. The very worst part of it for me, personally, was the guilt I felt seeing the sadness and fear in the eyes of my husband and our grown daughter and son. It was a very heavy burden. My body needed to rest while I started on a treatment of medications, including Ibrance, a relatively new oral drug used to stop the spread of cancer cells, and Letrozole, a hormone inhibitor. I also receive Zometa, an IV drug that strengthens bones. Luckily, they started working for me.
NEEDING PILATES AGAIN
After following doctors' orders and resting for a few weeks, I was anxious to get back to being active. Before my back pain started, I had been in great shape, as I'd been doing Pilates for five years, about a half hour from my home in Bradford, Ontario, Canada. My friend, Anita Connolly, is a STOTT PILATES ® Certified Instructor at the Uxbridge Pilates Studio located in Uxbridge, Ontario.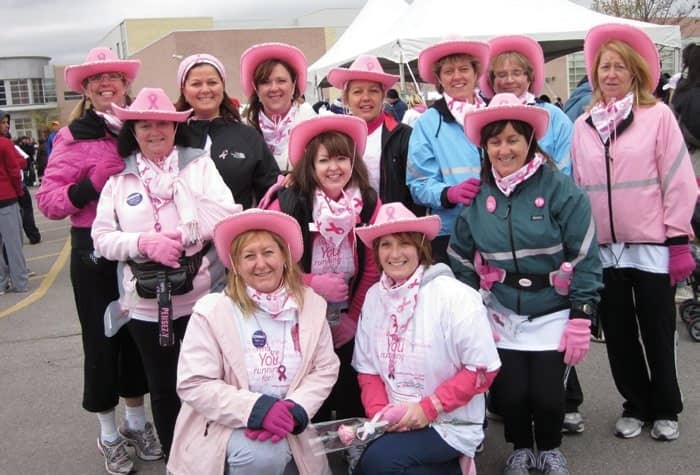 I loved her classes so much that I referred to the studio as my happy place. I loved the strength and energy Pilates gave me. And the better I felt, the more motivated I got to challenge myself. A 30-second plank became a oneminute plank, then two. The night I did my first three-minute plank, I was pumped! It felt like such a huge accomplishment.
DETERMINED TO START
So I knew I needed Pilates in my arsenal to fight against the disease that had taken over my body. When I brought it up to my doctor, he was hesitant until I assured him that I'd been doing it for years. Then he cautioned, "don't do it if it hurts." So I called Anita and told her that I wanted to come back and work out with her. That took some convincing—"Are you sure you're ready?"— before she agreed.
You can read up to 3 premium stories before you subscribe to Magzter GOLD
Log in, if you are already a subscriber
Get unlimited access to thousands of curated premium stories, newspapers and 5,000+ magazines
READ THE ENTIRE ISSUE
March - April 2020