Beyond Pilates
Pilates StyleMarch - April 2020
When studio owners add complementary services to their offerings, they often find their job satisfaction—and bottom line— rising. These six teachers share what's worked for them.
"If I was not changing and evolving as consumer demand changes, my business would not be prospering."
—Patricia Massey Welter, owner of Suncoast Pilates and Balanced Body Master instructor in Palm Harbor, FL
OTHER CERTIFICATIONS: personal trainer, group exercise instructor, aquatic instructor, NIA (dance exercise), Gyrotonic, CoreAlign, Balanced Body MOTR and Bodhi Suspension System
HER STORY: When I opened my studio 23 years ago, I offered personal training, group and aquatic exercise, NIA and yoga for privates and classes. (I had yoga instructors on staff, though I myself am not a yoga teacher.)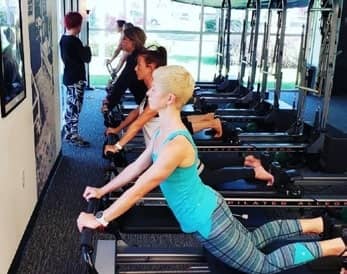 HOW IT HELPED HER BUSINESS: It attracted a large number of clients interested in different modalities to the studio. Over the years, I weaned all my clients off every discipline but Pilates. In fact, 100 percent of my personal training clients ended up switching to Pilates.
More recently, I've added certifications in Balanced Body CoreAlign (I'm also a CoreAlign Master Instructor), Gyrotonic, Balanced Body MOTR and Bodhi Suspension System. The CoreAlign in particular has been a huge draw for our clients, as it allows them to be challenged in a vertical, weight-bearing environment.
The only exception: Yoga people are often yoga people; only a small percentage converted to Pilates, due to price point and the breathing pattern change.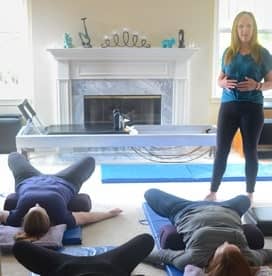 ADVICE FOR OTHER STUDIO OWNERS :
As we all know, everything in fitness is cyclical. Right now, it seems the consumer is wanting multidisciplinary offerings, often in a one-stop shop. If I was not evolving as consumer demand changes, I would not be prospering as a business. What I have found astounding is that a very large percentage of clientele who have visited the studio in some form returned three, six, even 12 years later.
I think each studio owner needs to have a vision and a business plan for the direction of his or her business. You cannot be everything to everyone, and do not try to be.
I found that I was not meaningful as an instructor of everything, and frankly my schedule was exhausting. My business thrived when I concentrated on one direction. Marketing became simpler and more focused. We became known as the Pilates studio in our area, as well as the place to go to for Pilates instructor training.
"My experience in three modalities sets me apart from other Pilates teachers and studios."
—Maria Guse, owner of Positively Pilates in Brentwood, TN
ADDITIONAL CERTIFICATIONS: yoga, Reiki
HER STORY: I was certified as a Romana's Pilates teacher in 2004 and now own a home studio in the Nashville area. I have also been a yoga student for probably 20 years, so when I moved to Tennessee, the first thing I did was find a yoga studio, Half Moon Yoga in Franklin, TN. Pilates and yoga have always been so complementary for my own personal well-being.
Three years ago, I joined Half Moon's yoga teacher training program, after which I started teaching group yoga classes there. I also began offering a monthly Restorative Yoga class and a hybrid matPilates-yoga class in my studio, in addition to two yoga classes and two Pilates mat classes at the Brentwood Public Library.
In addition, over the past several years, energy work became more prevalent in my personal practice. This led me to Reiki. I was first certified in the spring of 2015, but I really only practiced it at home on my children; occasionally I would also incorporate it into a private Pilates session when I could tell my clients needed something more than just the Reformer. Then in May of 2018, I received another Reiki certification with an amazing Reiki master who took my abilities to the next level. Since then I have offered 90-minute Reiki sessions in my home studio.
You can read up to 3 premium stories before you subscribe to Magzter GOLD
Log in, if you are already a subscriber
Get unlimited access to thousands of curated premium stories, newspapers and 5,000+ magazines
READ THE ENTIRE ISSUE
March - April 2020