9 Habits Breast Cancer Experts Want You to Know
Pilates Style
|
September - October 2015
See what those in the know - from oncologists and breast surgeons to Pilates instructors and survivors - are doing to reduce their risk of this deadly disease.
Ask any group of women about the health problem they fear most, and you're likely to hear a chorus of "breast cancer!" And who can blame us for pinpointing a disease that will claim more than 40,000 deaths this year alone? If that weren't enough, there's that oft-repeated stat—one in eight women will develop breast cancer in her lifetime— to keep us feeling uneasy about the future.
But as scary as these numbers sound, there's actually a lot of good news about breast cancer these days. Mortality rates have been decreasing steadily since 1990, thanks to improved detection and treatment options, and increased awareness about the disease. If caught early, the five-year survival rate is more than 95 percent. Plus, mounting research shows there are many things you can do to tip the odds in your favor. "You can't change your age or genetics [two of the major risk factors], but you can control certain lifestyle factors, such as exercise and what you eat and drink," says Stephanie Bernik, MD, chief of surgical oncology at Lenox Hill Hospital in NYC. There's no downside, she adds, since these behaviors will benefit your overall wellbeing as well.
We went to those on the front lines—from cancer specialists like Dr. Bernik to Pilates pros who have firsthand knowledge of the disease. Their tips will help boost your chances of maintaining your breast health.
1. Watch your Weight
Carrying extra pounds around does more than force you out of your skinny jeans—it triggers estrogen production. "High circulating levels of the estrogen hormone can increase the risk of diagnosis and recurrence of breast cancer," says Doreen Puglisi, MS, an exercise physiologist and founder of the Pink Ribbon Program, an exercise-based therapy plan aimed at survivors.
And that risk increases as you get older: Middle-aged women who gain as little as two pounds a year have a 9 percent greater chance of a breast cancer diagnosis by age 50 than those whose weight stays stable, according to research published last year in the International Journal of Cancer. "After menopause, the majority of estrogen is produced in the fatty tissues," explains M. Lisa Attebery, DO, a breast surgeon in Paoli, PA. "Hence, the more fatty tissue, the higher the estrogen environment."
Puglisi, who underwent treatment for breast cancer 10 years ago, now maintains a healthy weight to reduce her risk of recurrence, which studies have shown can increase when a woman is overweight.
"Instead of being a slave to the scale, I focus on how my clothes fit," says Tara Roscioli, a Pilates teacher and the co-owner of The Align Wellness Studio in Millburn, NJ. "If they start to feel tight, I know I need to get back to clean eating."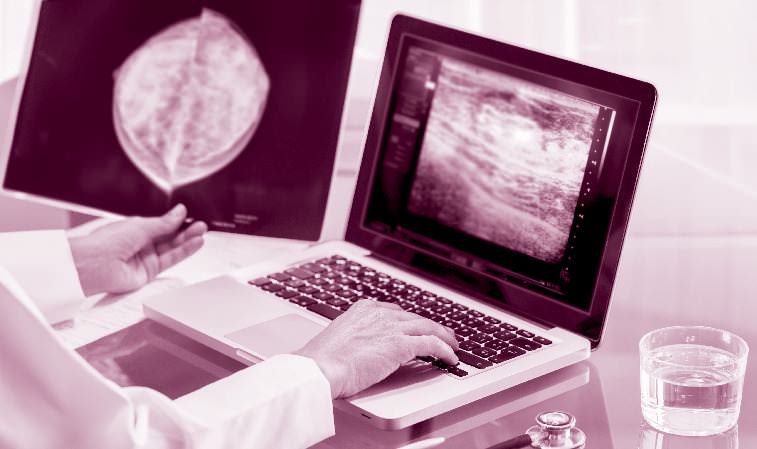 2. Do a background check
Knowing your family's medical history can help you and your doctor devise a prevention plan. "My mother and maternal grandmother were diagnosed with breast cancer at a relatively young age—which puts me at a higher-than average risk of developing it myself," says Halle Moore, MD, an oncologist at the Cleveland Clinic in OH. "However, it's not the very high risk linked with a family history of BRCA associated breast cancer. Women who test positive for that genetic mutation are candidates for more intensive screening and even preventive surgeries."
You can read up to 3 premium stories before you subscribe to Magzter GOLD
Log in, if you are already a subscriber
Get unlimited access to thousands of curated premium stories, newspapers and 5,000+ magazines
READ THE ENTIRE ISSUE
September - October 2015