Your Holiday Rescue Plan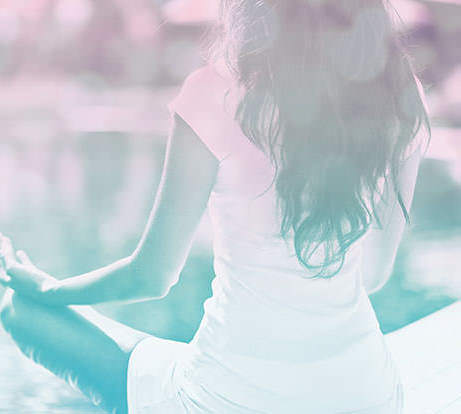 With the holidays just around the corner, it's easy to feel overwhelmed. You've always liked to have choices, but at this time of year, sometimes the sheer number of choices isn't helpful — what you crave is simplicity.
That's why Oxygen is making it easy for you to get back to basics, to what ultimately is most important — your fitness and health. It doesn't take complicated routines, endless hours in the gym or countless hours slaving at the stove. All you need is a quick and dirty primer on what's necessary to stay sane — and healthy — during the holidays.
THREE HEADS ARE BETTER THAN ONE
According to the American Council on Exercise, a number of shoulder injuries occur because of the over use of just one shoulder exercise: the front raise, which trains only the front portion of the shoulder. (You also can overuse the front shoulder muscle by doing a lot of chest training and not focusing on the remainder of the shoulder girdle, the other two sections.) Fact is, you must train all three areas of the shoulder: front, side and (very important for those hunched over computers all day) rear delt. The ACE says most effective exercises include the dumbbell shoulder press (affects overall shoulder structure), incline row (stresses rear shoulders and upper-back muscles) and lateral raise (for side shoulders). (The National Institutes of Health estimates 1.2 million Americans visit U.S. emergency rooms annually for shoulder problems. Studies show 69 percent of the population will experience a shoulder injury at some point.)
In terms of rep speed, slower is better. Lifting too rapidly can lead to injury of the delicate shoulder-girdle structure. Consider one second in the concentric phase and one or two seconds on the negative or lowering phase. As a rule of thumb, the more time under resistance, the better your muscles will grow and gain strength.
17 PERCENT BETTER
Eat organic whenever possible. While a 2012 study found no nutritional difference between organic and conventionally grown foods, more recent research published in the British Journal of Nutrition turns the earlier finding on its head. Conducted by British scientists, the research found that organically grown crops averaged 17 percent more antioxidants than their relatives who've been grown with the aid of pesticides, fungicides and chemical soil amendments.
Bottom line? Antioxidants may help protect the body and mind from environmental assaults, especially as the weather gets colder.
NO. 1 WHEN TIME IS SHORT
You can read up to 3 premium stories before you subscribe to Magzter GOLD
Log in, if you are already a subscriber
Get unlimited access to thousands of curated premium stories, newspapers and 5,000+ magazines
READ THE ENTIRE ISSUE
November 2015