Health-food Frauds
Uncover the truth about some popular "health" foods and learn how to separate fiction from fact.
Food and drink manufacturers are brilliant at making products seem healthier than they are by using hot-button words like "whole-grain," "all-natural" and "plant-based." (For more help deciphering this marketing-speak, see Page 114!) Some products are so well-disguised that they may unknowingly be something akin to junk food and upend your diet by proxy.
It's time to unmask these health-food frauds and separate the hard truth from the hype.
MEATLESS BURGERS
The Promise
With the recent focus on plant-based eating, meatless burgers have suddenly become mainstream and are even popping up in fast-food restaurants as healthier alternatives to their regular fare. As opposed to the crumbly, bland veggie burgers of yore, these new patties promise a taste and texture experience that won't leave you pondering, "Where's the beef." In fact, some burgers actually (ick) bleed for realism. Since there's plenty of evidence that eating more plants and fewer animals is better for us and for the planet, these new-gen burger swaps seemingly deserve a halo.
Reality Bites
The true value of eating a plant-based diet comes from eating whole, minimally processed foods — which these burgers are decidedly not. While they are higher in protein and taste more like the real thing than previous iterations, these burgers are in actuality an ultra-processed product and contain dozens of mysterious ingredients such as methylcellulose and cultured dextrose. They also deliver the same number of calories and saturated fat grams as a regular beef patty and are typically higher in sodium. Plus, all the processing necessary to create this Frankenfood negates much of the attempt to reduce their environmental footprint.
Healthy Spin
If you're trying to be more plant-forward but are suddenly gripped by a burger craving, then go ahead and have that bleeding veggie burger because everything in moderation, right? Just make sure to read ingredient lists if you're trying to avoid items like soy or gluten, or better yet, create your own patties using wholefood items to work more plants into your meal planning.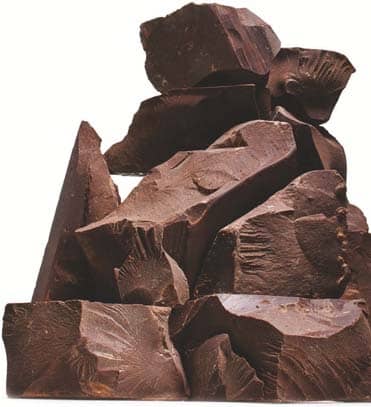 DARK CHOCOLATE
The Promise
Of all the items on this list, dark chocolate has some of the most robust research backing its health claims. Cocoa, the star ingredient in all chocolate, offers a payload of flavonoids and antioxidants, which have been linked to a reduced risk of heart disease and diabetes, as well as a spectrum of vitamins and minerals, including iron, magnesium, copper, and selenium. Dark chocolate is supposed to contain more cocoa than milk or white chocolate and is branded as a healthier way to crush your cravings.
Reality Bites
Currently, there are no official rules or regulations surrounding the use of the term "dark chocolate" on product packaging, and it has largely become a marketing ploy rather than a meaningful benefit. Plus, chocolate of any kind is a high-calorie food with about 160 calories per ounce, and it contains plenty of sugar and fat that can override your nutrition efforts.
ONE RECENT STUDY IN JAMA INTERNAL MEDICINE FOUND THAT FOR EACH 10 PERCENT INCREASE IN THE INTAKE OF ULTRAPROCESSED FOOD, THE RISK FOR EARLY DEATH INCREASES BY 14 PERCENT.
Healthy Spin
You can read up to 3 premium stories before you subscribe to Magzter GOLD
Log in, if you are already a subscriber
Get unlimited access to thousands of curated premium stories, newspapers and 5,000+ magazines
READ THE ENTIRE ISSUE
Summer 2020