Doc On Click
Outlook Business
|
October 16,2015
A clutch of online players are creating an ecosystem catering not just to patients needs, but one that also aims at making general practitioners and specialists tech-savvy.
You want an appointment with a doctor but don't know which specialist you should see? You have an ailment and need medical advice sitting at home? Fret not, for help is at hand — at the click of a mouse. Buoyed by the fact that India has one of the lowest doctor-patient ratios in the world —one physician for every 1,700 patients — on par with sub-Saharan nations and well below the WHO-prescribed limit of one physician for every 1,000 patients, several start-ups have forayed into the online medical consultation and appointments arena. And they have their work cut out for them — the Centre for Medicare and Medicaid Services has developed a lengthy set of guidelines for both medical practitioners and healthcare providers. Of these, some key concepts that have emerged are the need to correctly use electronic health record technology and advanced clinical processes for improving the quality of healthcare, maintaining the privacy and security of patient health records and better clinical outcomes. Now, a clutch of online start-ups, among them Bengaluru-based Practo and New Delhi-based HelpingDoc and iClinic Healthcare, are taking up the challenge of achieving these objectives.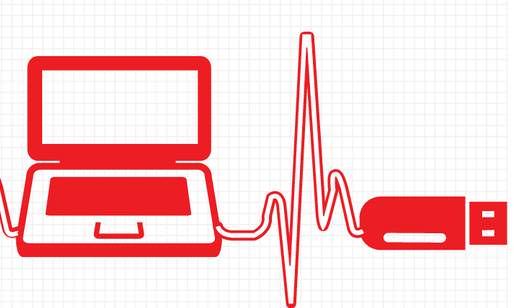 These companies are bringing doctors and patients together on a common platform by booking appointments for patients and listing doctors on their websites. On these sites, you can pick the doctor, the date and time when you want to meet him or her in and then confirm the appointment at the click of a button. Or, if you pay an average convenience fee of #150, you can even consult a doctor online. The process is simple — all you have to do is write about your problem and furnish any reports you have; a doctor from a carefully vetted list will review the matter and offer his or her prescription. Practo.com, founded by Shashank MD and Abhinav Lal in 2013 as a platform to connect doctors and patients, has its sales team looking for doctors street by street, city by city; doctors are listed only after their qualifications, specialisation and medical licence are verified. Patients can run a search on the website or the app by doctor specialisation or name, after which Practo's 'relevance algorithm' lists the most suitable options. The patient can go through this list, check the respective doctor's calendar and book a slot.
iClinic conducts exhaustive background checks on GPs and specialists and receives regular feedback from patients about the quality of care. If a patient registers a complaint against a doctor, the doctor may even deregistered from its site. Though most such companies make negligible revenues, they're not exactly tiny in terms of their operations. Practo lists over 150,000 doctors, representing 200 specialties such as dentistry, dermatology, gynaecology, paediatrics, ENT, homoeopathy, ayurveda, cardiology and neurology. It claims that the number of doctors on its site is growing by 30% every quarter and will double to 300,000 in 16 months, while the number of patients, too, is growing by 30-50% every quarter. It has a total employee strength of 1,200 and this is set to double by March next year. Doctors don't pay the company to be listed on its portal and neither do patients pay it to get matched up with doctors. In line with its core philosophy of putting patients first, that is, taking all its decisions based on what is best for patients, the company doesn't charge for consultation. However, the patient does have to pay a fee to the doctors or institutions for availing their services.
You can read up to 3 premium stories before you subscribe to Magzter GOLD
Log in, if you are already a subscriber
Get unlimited access to thousands of curated premium stories, newspapers and 5,000+ magazines
READ THE ENTIRE ISSUE
October 16,2015