GOOD NUTRITION AND A HIGHER IQ
Children who don't get enough vitamins, minerals and fatty acids in their diet underperform at school. A study 1 of more than 7 000 children, conducted at the University of Adelaide, compared a variety of dietary patterns in the first two years of life. Children breastfed until the age of six months and fed a diet inclusive of legumes, cheese, fruit and vegetables at 15 and 24 months had an IQ that was higher by two points at age eight. Their junk-food counterparts, who were regularly fed biscuits, sweets and soft drinks in their first two years of life, had IQs up to two points lower by age eight.
AVOID EARLY OBESITY
Childhood obesity is on the rise worldwide. According to the Centers for Disease Control and Prevention (CDC), 17% of American children and adolescents are affected by obesity, and the South African Medical Research Council states that over 17% of urban South African children between the ages of five and nine are overweight. These shocking statistics are partly due to a lack of physical exercise but also, of course, to a bad diet consisting largely of fast foods and soft drinks.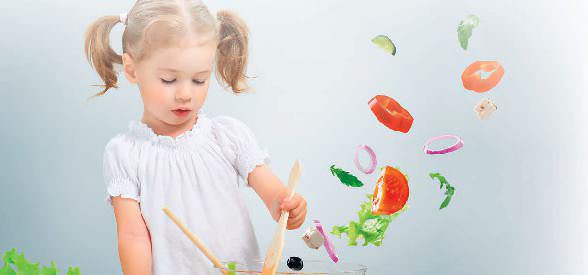 BOOSTING THE YOUNG IMMUNE SYSTEM
The immune system plays the most important role when it co