Want To Burn More Calories? Follow This
Muscle & Fitness|February 2020
Unearthing your six-pack is as simple as staying active between movements.
Want to burn more calories? No need to get stuck on one particular exercise or train for twice as long—just don't sit down.
Simply keeping your body moving during a workout, especially between sets, raises your metabolism and promotes fat loss better than any gimmick. Follow this program for four weeks and you'll get the results you've been restless for.
How It Works
These routines use circuits to train the whole body, and the key is to vary the intensity, mixing hard moves with easier ones so you burn the most calories without burning out. So between sets of squats and rows, for instance, you'll do rope jumping, which will keep you moving but not completely exhaust you. You'll be able to give the rest of the workout your all while also making your rest between sets work for you—and your abs.
1A FRONT SQUAT
SETS: 4 REPS: 8 REST: 0 SEC.
Grasp the bar with hands at shoulder width and raise your elbows until your upper arms are parallel to the floor. Take the bar out of the rack and let it rest on your fingertips. Step back and set your feet at shoulder width with toes turned slightly out. Squat low, but don't lose the arch in your lower back.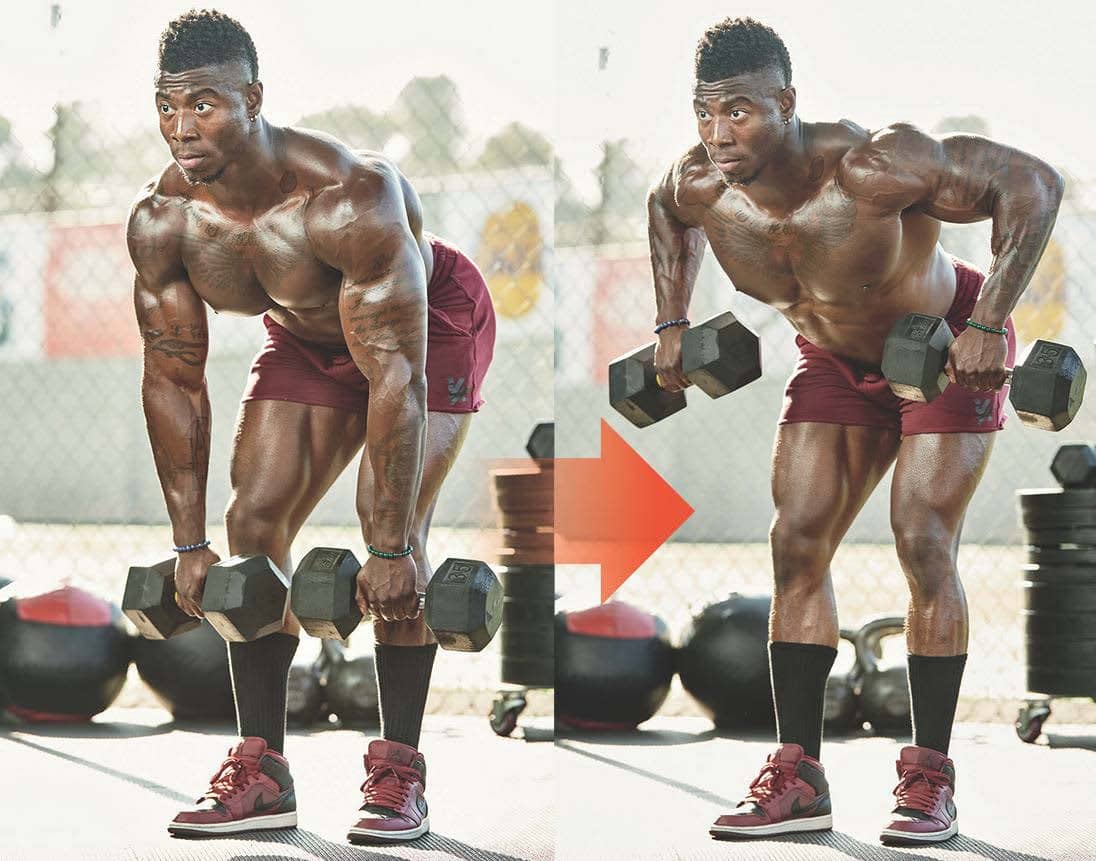 1B BENTOVER
DUMBBELL ROW SETS: 4 REPS: 8 REST: 0 SE C.
Hold a dumbbell in each hand and bend your hips back until your torso is about parallel to the floor. Keep your lower back in its natural arch. Row the weights to your sides with palms down, squeezing your shoulder blades together at the top.
1C JUMP ROPE
SETS: 4 REPS: 50 JUMPS REST: 60 SEC.
Make sure the handles of the rope measure up to chest level. Rotate the rope, using only your wrists, and jump just high enough to clear it, bouncing on your toes.
2A LAT PULLDOWN
SETS: 4 REPS: 10 REST: 0 SEC.
Grasp the handle with hands outside shoulder width and pull it to your collarbone. Drive your elbows down and back, allowing the weight to pull you slightly forward, and stretch your lats at the top of the lift.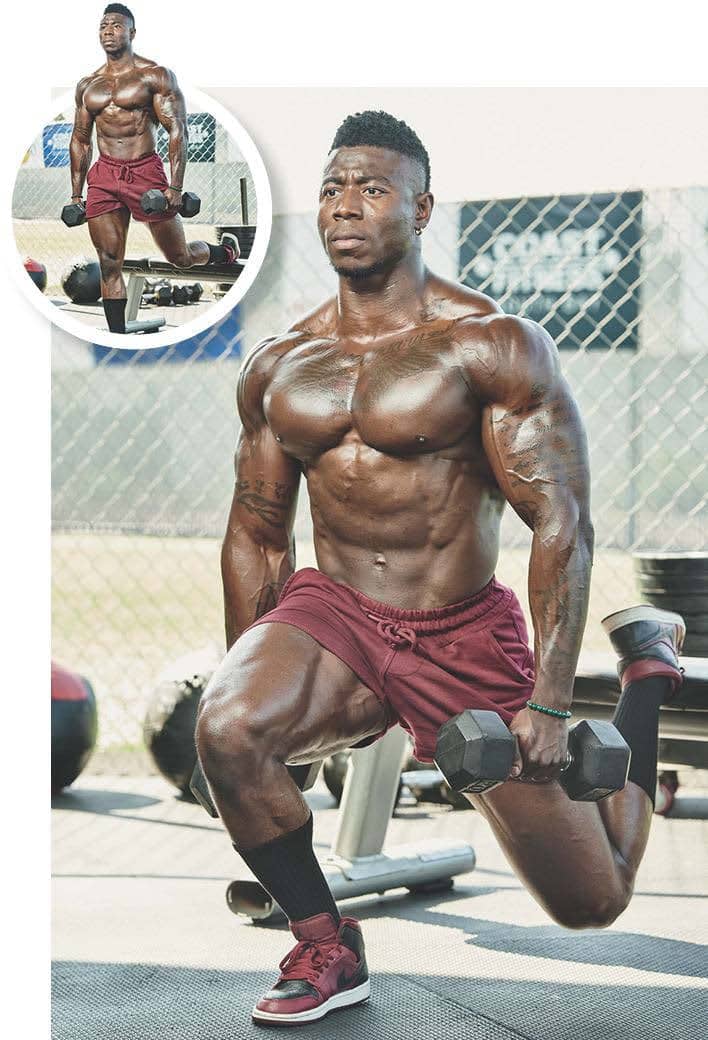 2B BULGARIAN
SPLIT SQUAT
SETS: 4 REPS: 10 PER LEG REST: 0 SEC.
Hold a dumbbell in each hand and stand lunge length in front of a bench. Rest the top of one foot on the bench behind you. Bend both knees and lower your body until your rear knee nearly touches the floor. Keep your torso upright.
You can read upto 3 premium stories before you subscribe to Magzter GOLD
Log-in, if you are already a subscriber
Get unlimited access to thousands of curated premium stories and 5,000+ magazines
READ THE ENTIRE ISSUE
February 2020