Fix Your Deadlift Now
Rounding your back during deadlifts doesn't just look ugly—it can put you at serious risk for injury. Here's how to right your deadlifting wrongs.
Andrew Heffernan, C.S.C.S.
IN THEORY, NO MOVE IS EASIER THAN THE DEADLIFT.
You bend over and pick up a loaded barbell off the floor. But experienced gym rats know that the mechanics of the move are full of nuances that are surprisingly hard to get right. One tip you hear a lot from trainers is to keep your lower back arched throughout the lift—but the moment many lifters start lifting heavyweight, their lower-back arch is the first thing to go. Why this happens is a thornier question than you might think. To answer it, we tapped Jordan "the Muscle Doc" Shallow (themuscledoc.com), a chiropractor specializing in sports and performance and a sponsored powerlifter who can squat and deadlift more than 600 pounds. Here are his top five reasons your back goes out of whack when you pull that bar off the floor—and how to fix them.
REASON # 1 :
YOU'RE WORRIED ABOUT THE WRONG PART OF YOUR BACK
Your problem might not be a problem at all, says Shallow. The area of concern is the lumbar spine—between your rib cage and your pelvis. Rounding the thoracic spine or upper-back area—which extends from the base of your neck to the bottom of your rib cage—is far less problematic.
"The thoracic spine is supported by your ribs," Shallow says. "Many of the strongest deadlifters in the world round there." (For proof, pull up videos of the late Russian powerlifter Konstantin Konstantinov.)
The upper back isn't immune to injury, of course, but rounding it forward on the deadlift doesn't usually cause problems. Focus on the lower back instead. If it bows out at any point in the lift, you may be setting yourself up for injury. To fix that, read on.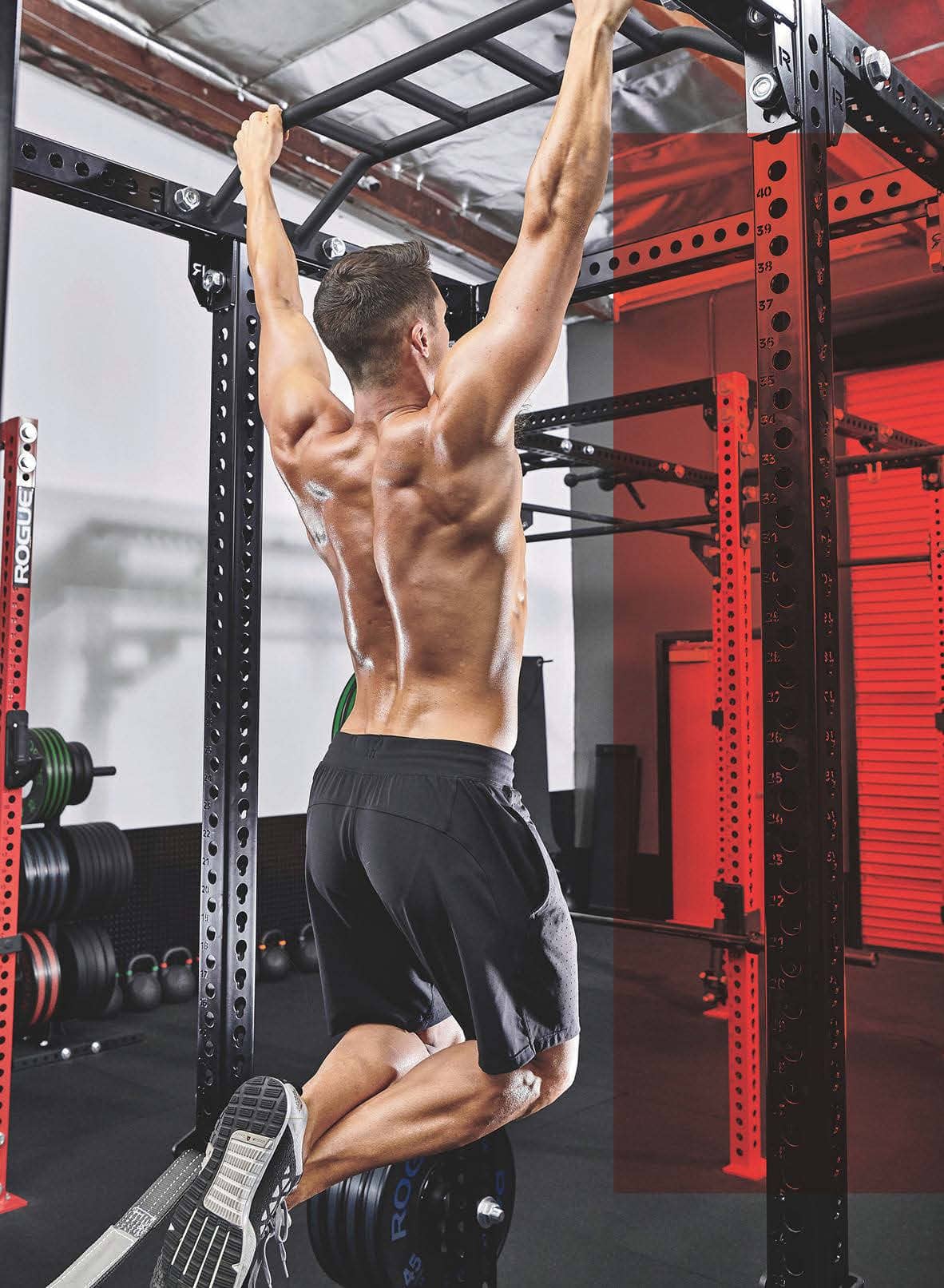 REASON # 2:
YOUR LATS ARE WEAK
ost lifters rightly think of the deadlift as a hamstring and glute builder, which it is. But just as important a player for proper execution of the lift are your lats—those slabs of sinew on the sides of your upper back.
You can read upto 3 premium stories before you subscribe to Magzter GOLD
Log-in, if you are already a subscriber
Get unlimited access to thousands of curated premium stories and 5,000+ magazines
READ THE ENTIRE ISSUE
February 2020