Back, front and center
Muscle & Fitness|February 2020
Dial in your Golden Era look with Damien Patrick's old-school back burner.
By Andrew Heffernan, C.S.C.S
THERE ARE USUALLY two kinds of guys in the gym: those who rest for minutes between sets to hoist heavy loads, and those who barely take a breather.
Although he's certainly strong, you'll rarely see Damien Patrick taking a seat. In his workouts— hundreds of which are viewable on his popular YouTube channel, Damien Patrick—he's a fastmoving machine, each rep practiced, focused, precise. Nowhere is this high-volume, high-performance approach more evident than when Patrick trains his back. Watch him on the pullup bar and you'll see what we mean:
There's no kipping, straining, or jerking upward—just 25 brisk, strict reps, which the 230-pound IFBB Pro League classic physique competitor completes in about 22 seconds. Total volume for the set: nearly 6,000 pounds—and he's barely breathing heavy. "I've done 36 reps straight before," he says. "I was lighter then."
From there, it's on to a workout built around many of the classic back-building moves that have been around since the Golden Age. "I've seen all the fancy movements in the gym," he says. "This is the stuff that works."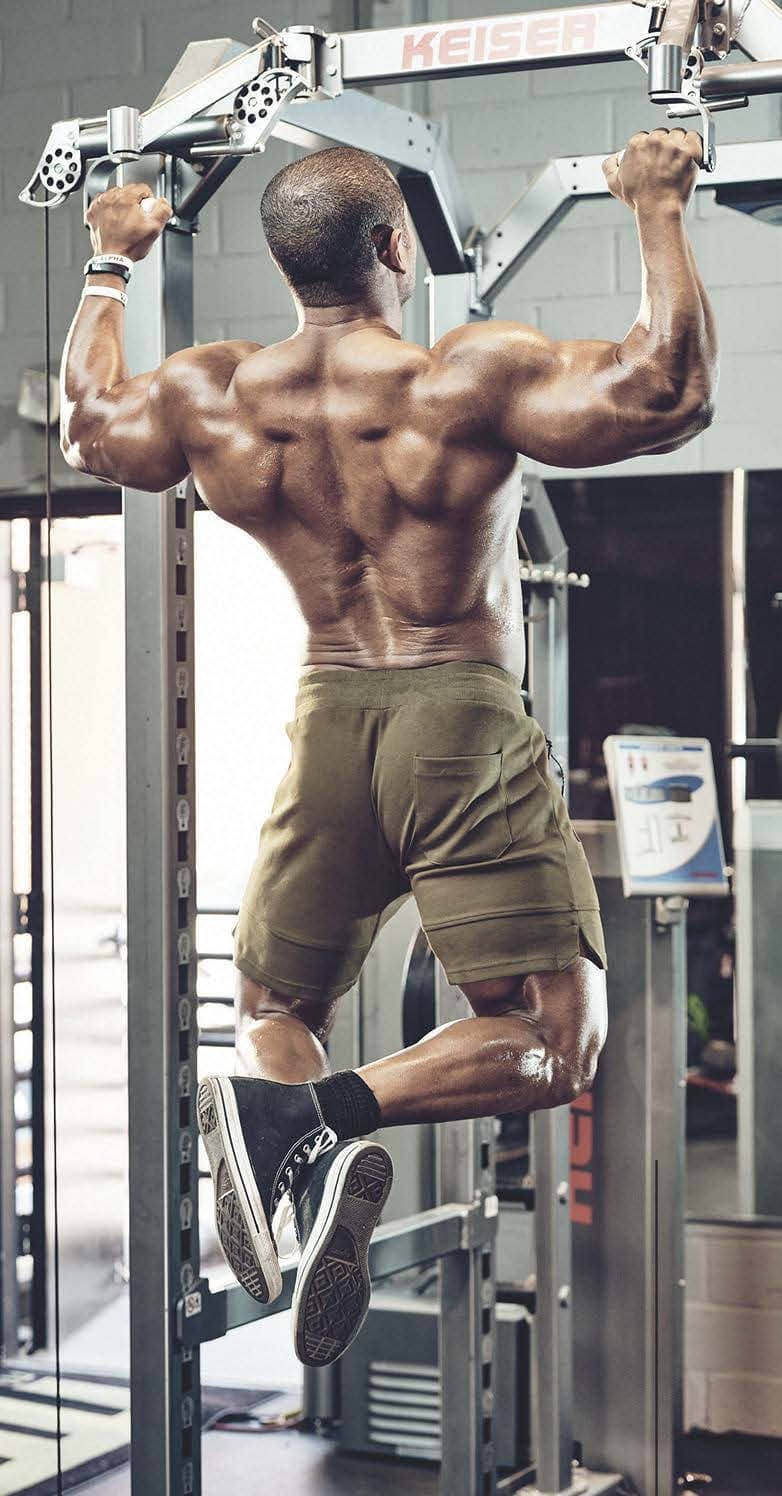 EXERCISE 1
Wide-grip Pullup:
4 sets; 20–25 reps
"I don't use extra weight on pullups," Patrick says. "It's about blood flow, not struggling. After four or five sets, I'm ready for the heavier stuff." Can't manage his numbers? Just do as many as you can, stopping two reps shy of failure—or use an assisted pullup machine.
Stand beneath the pullup bar and take an overhand grip on the bar with your hands shoulder-width or slightly wider.
You can read upto 3 premium stories before you subscribe to Magzter GOLD
Log-in, if you are already a subscriber
Get unlimited access to thousands of curated premium stories and 5,000+ magazines
READ THE ENTIRE ISSUE
February 2020