John Turturro – Man of Many Parts
Men's Journal|March 2020
John Turturro is lionized for his portrayasls of outcasts and scoundrels. Yet, four decades into his career, the actor–and star of the Plot against America–is still hunting for fresh ways to provoke and perplex.
By Anna Peele. Photographs by Marco Grob
JOHN TURTURRO WANTS to know why I married my husband. The 62-year-old actor and filmmaker is sitting across from me at Bar Pitti, an Italian spot in New York's West Village that he has patronized for three decades, dipping bread in olive oil. Thrown off the intimacy of his question, I blurt something about how I like the way my husband smells. Turturro breathes in deeply, as if remembering body odors past. "I've thought about armpits for a long time," he says. The scent of sweat glands, he adds, is "very underrated."
As Turturro zips up his black Patagonia fleece, he recalls one of his favorite scenes from the 1999 film Holy Smoke!, in which Kate Winslet smells her own underarm as she dances. "But she did it very unconsciously," he explains. The pit sniffis why Turturro decided to cast the actress in 2005's Romance & Cigarettes, one of the first films that he directed. "She was like an animal," he says, growling.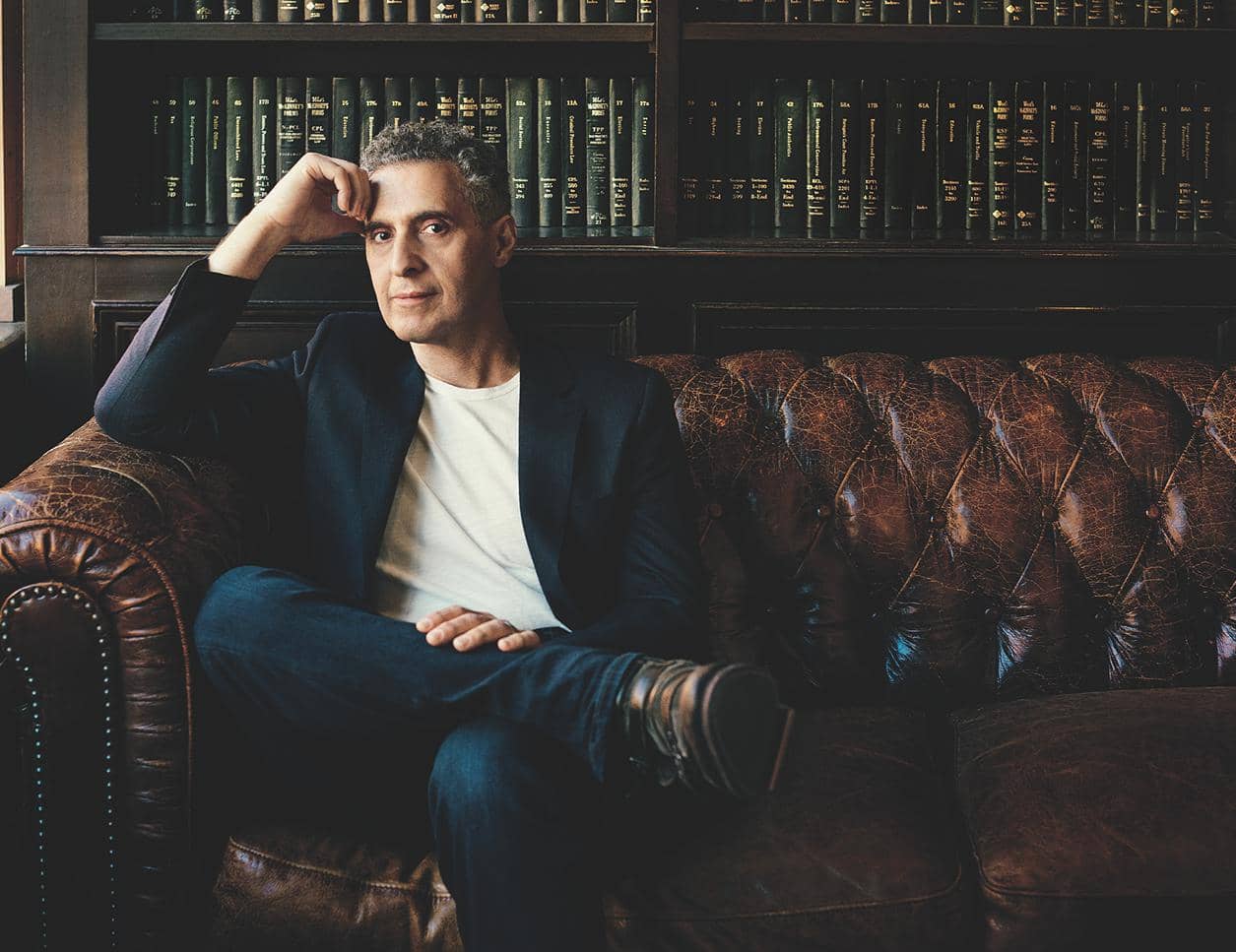 Turturro keeps the questions coming; during our time together, he asks more about me than any actor I've interviewed. He wonders whether I believe Hillary Clinton would've been elected president had she divorced Bill. (Yes.) He solicits my opinion on Robert Pattinson's performance in The Lighthouse. (Certainly the most acting I saw last year.) These queries do not feel compulsory (see: Why did you marry your husband?), or like occasions to introduce his own thoughts on a topic. Turturro speaks with, rather than at, you.
This quest to understand people helps to explain why, over the past four decades, Turturro has become one of our most distinguished yet low-key film actors. He's renowned for his ability to make any character, no matter how batshit, seem believable. With more than a hundred acting credits, he has appeared in his share of lucrative, big-budget hits, including three Adam Sandler movies, four of the Transformers films, and next year's Pattinsonled The Batman. But he has also worked with some of the most acclaimed contemporary filmmakers, having starred in nine Spike Lee movies and four Coen brothers projects.
Turturro, moreover, has directed four of his own well-regarded but little-seen films, along with the upcoming The Jesus Rolls, out February 28. In it, he reprises Jesus, the bowling-obsessed, jumpsuited registered sex offender he depicted in the Coen brothers' 1998 classic, The Big Lebowski.
But Turturro isn't just interested in looking back. In March, he'll appear in the HBO miniseries The Plot Against America, based on the Philip Roth novel of the same name. Adapted by The Wire's David Simon, the series imagines the United States if the nationalist Charles Lindbergh had defeated Franklin D. Roosevelt for president in 1940. Turturro plays Lionel Bengelsdorf, an influential conservative rabbi who stands to gain from Lindbergh's anti-Semitic administration. Though Turturro is decidedly Italian, "he has an unbelievable Jewish energy," Simon tells me later. "[He's] very verbal and quite capable with rhetoric—basically, the Jewish condition."
"Very verbal" is perhaps an understatement. At Bar Pitti, as Turturro talks—and talks and talks and talks—he offers up, in his deep, outer-borough murmur, minutiae about his old lease on Grand Street, the philosophy of Primo Levi, and the fact that his dentist and his barber both attended James Madison High School in Brooklyn. At one point, he acts out a lengthy story involving Robert De Niro's handsome doctor, who persuaded Turturro to get shoulder surgery. When a waiter informs us that the restaurant doesn't serve vermentino by the glass, Turturro negotiates an appropriate white wine substitute, in Italian.
These topics could all be powerfully dull. But in the weeds is the best place to be with Turturro. And his command of esoterica—and the dynamism inspired by that esoterica—can perhaps explain a career that has been both illustrious and under the radar. He has played a vast spectrum of schnooks, each alike in indignity—a buffoonish convict in O Brother, Where Art Thou?, the agoraphobic brother on Monk, the embodiment of writer's block in Barton Fink. Yet Turturro is somehow always dazzling, without distracting from the larger project. He attributes this feat to his being "more of a worker" than anything else. Even so, if you watch the Turturro canon—or spend a day wandering around the West Village with him—it feels as though the worker is always sniffing for things to turn him on.
You can read up to 3 premium stories before you subscribe to Magzter GOLD
Log in, if you are already a subscriber
Get unlimited access to thousands of curated premium stories and 5,000+ magazines
READ THE ENTIRE ISSUE
March 2020