Andy Samberg Is Ready For Anything
Men's Journal|March 2020
He invented viral video ("Lazy Sunday," anyone?), made the jump from SNL cast member to sitcom star (Brooklyn Nine-Nine), and is now starring in the indie flick Palm Springs. Is there anything the Hollywood funnyman can't handle?
Unless you're lighting a stunt man on fire, the set of a magazine photoshoot can be a pretty tedious place. A photographer stares into a monitor, a pack of bearded bros in Carhartt pants rig lights and fiddle with those photo umbrellas, which surely have a purpose (though I couldn't tell you what that is). Somewhere there's a table of Trader Joe's snacks. Mostly it's just a lot of standing around and waiting.
But Andy Samberg—a 41-year-old man dressed in a pink cashmere sweater, pretending to shoot down toy drones with a wooden bow and arrow—is pretty psyched to be here.
For Samberg, a few hours alone is a luxury. In 2019, he hosted the Golden Globes, shot a bunch of episodes of his Emmy-winning sitcom, Brooklyn Nine-Nine, went on an eight-city tour with his comedy-rap troupe the Lonely Island (performing after Post Malone at Bonnaroo!), shot more Brooklyn Nine-Nine, co-wrote and starred in an unlikely musical parody about Jose Canseco and Mark McGwire, fronted a twisted romantic comedy that debuted at Sundance in January, and changed a whole mess of diapers. Samberg and his wife, the musician Joanna Newsom—the only harpist cool enough to have Paul Thomas Anderson direct her music videos—have a 2-year-old daughter at home.
"I've been working so much," he says. "Parenting is a fuck ton of energy and focus." But here, on set, it's different. "They gave me a haircut!" Samberg says. "And no one asked me to feed them!"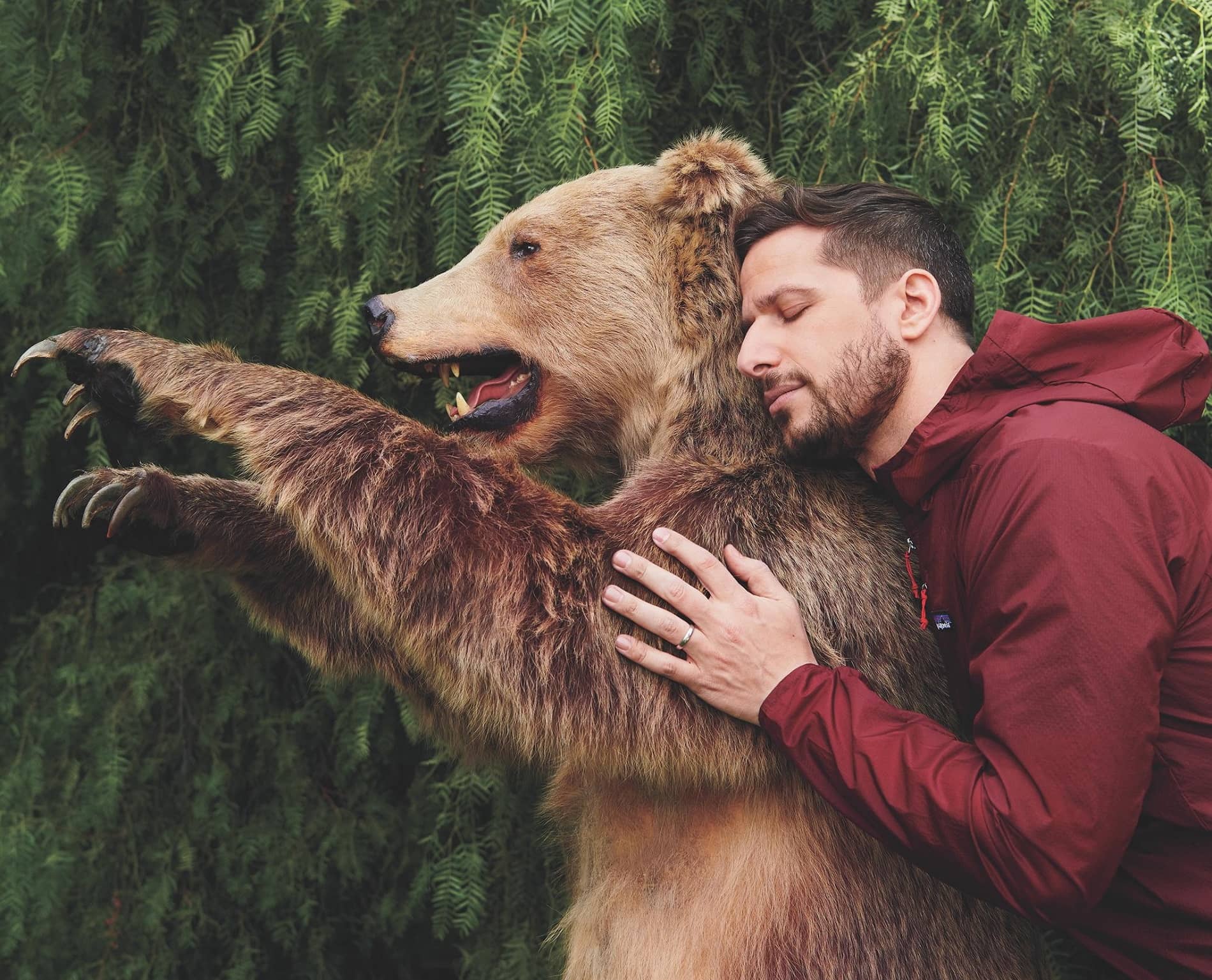 By any account, it's been a remarkable run. And Samberg hardly seems the worse for wear. He remains professionally adorable; his curly hair has been tamed for prime time, but his class-clown spirit remains unchecked—an infectious, come-on-get-happy vibe that's a tonic for these otherwise turbulent times. Still, it's a little surprising to see him here. After all, a goofball's post–Saturday Night Live career tends to follow a pattern. You take a beloved character from the show and stretch it to an 81-minute sporadically funny movie that critics dismiss as "bloated." Then you show up at a Comedy Central roast.
Samberg, somehow, has rejected that narrative and traveled a different trajectory. He's the star and producer of a long-running network sitcom (rare) that's beloved by legit comedians (extremely rare) and professionally smart tastemakers like LinManuel Miranda (unheard of). But he's also quietly—and impressively—sent the elevator back down for the next generation of comics, executive producing two of the funniest (and oddest) streaming hits of the last year—Netf lix's I Think You Should Leave With Tim Robinson and Hulu's PEN15.
How did we get here? Seriously, we're looking around: How did we get here?
THE PHOTO SHOOT IS TAKING PLACE AT a secluded house on a massive piece of untamed property that appears to have crash-landed in the Hollywood Hills. There are orange and lemon trees and a Moroccan-style cabana alongside a sleek pool. Somewhere in the woods behind us, an animal—unseen but making itself known—seems to be stalking its prey. Samberg does seem at ease, sitting on dirty outdoor furniture and talking about the obvious: the speed with which life moves.
No matter what else Samberg accomplishes, his obituary will surely begin with "Lazy Sunday," the first SNL Digital Short to go viral and a true data point in comedy history. The 2005 rap—about gorging on cupcakes from Magnolia Bakery and going to see The Chronicles of Narnia, which featured Samberg and Chris Parnell—has been credited with reenergizing SNL. But more importantly, it introduced YouTube as a place to watch and (even more importantly) share comedy. It's hard to believe, considering we live in a world in which a Hannibal Burress bit about Bill Cosby, captured by a cell phone in a small club and shared online, can spark a revolution. But in 2005, that kind of thing was unheard-of.
"We were not aware of YouTube until 'Lazy Sunday,'" Samberg says, now dressed in his street clothes—a black T-shirt and a navy hoodie that's been washed too many times. The morning after the short aired, Samberg got a call telling him it was all over the internet. "We'd had our own website with streaming capabilities. After 'Lazy Sunday,' we were like, 'Why are we paying for bandwidth and shit?'"
All of us woke up in a slightly altered world. But Samberg more than most. He was maybe the internet's first boyfriend. He was also SNL's next breakout star. It was literally everything he'd ever wanted.
Samberg grew up in Berkeley, the son of hippies who kept the door to the bathroom open and smoked pot liberally. Young Andy would stay up late to watch SNL— obsessing about it, really—in the Phil Hartman, Church Lady, Wayne's World era. That, in turn, led to him to seek out the comedy-nerd canon: Monty Python, The Jerk, and Mr. Show.
You can read up to 3 premium stories before you subscribe to Magzter GOLD
Log in, if you are already a subscriber
Get unlimited access to thousands of curated premium stories and 5,000+ magazines
READ THE ENTIRE ISSUE
March 2020