A World of Adventure
Men's Journal|April 2020
Epic Trips on All Seven Continents
TUSCANY, ITALY
AN ADVENTURE RENAISSANCE
EVEN JUST saying the word Tuscany feels relaxing. But don't mistake this part ofitaly for being only about vineyard tours and villa escapes. The region has long been an under-the-radar haven for plucky Italians seeking out an adrenaline buzz, as I learned last year.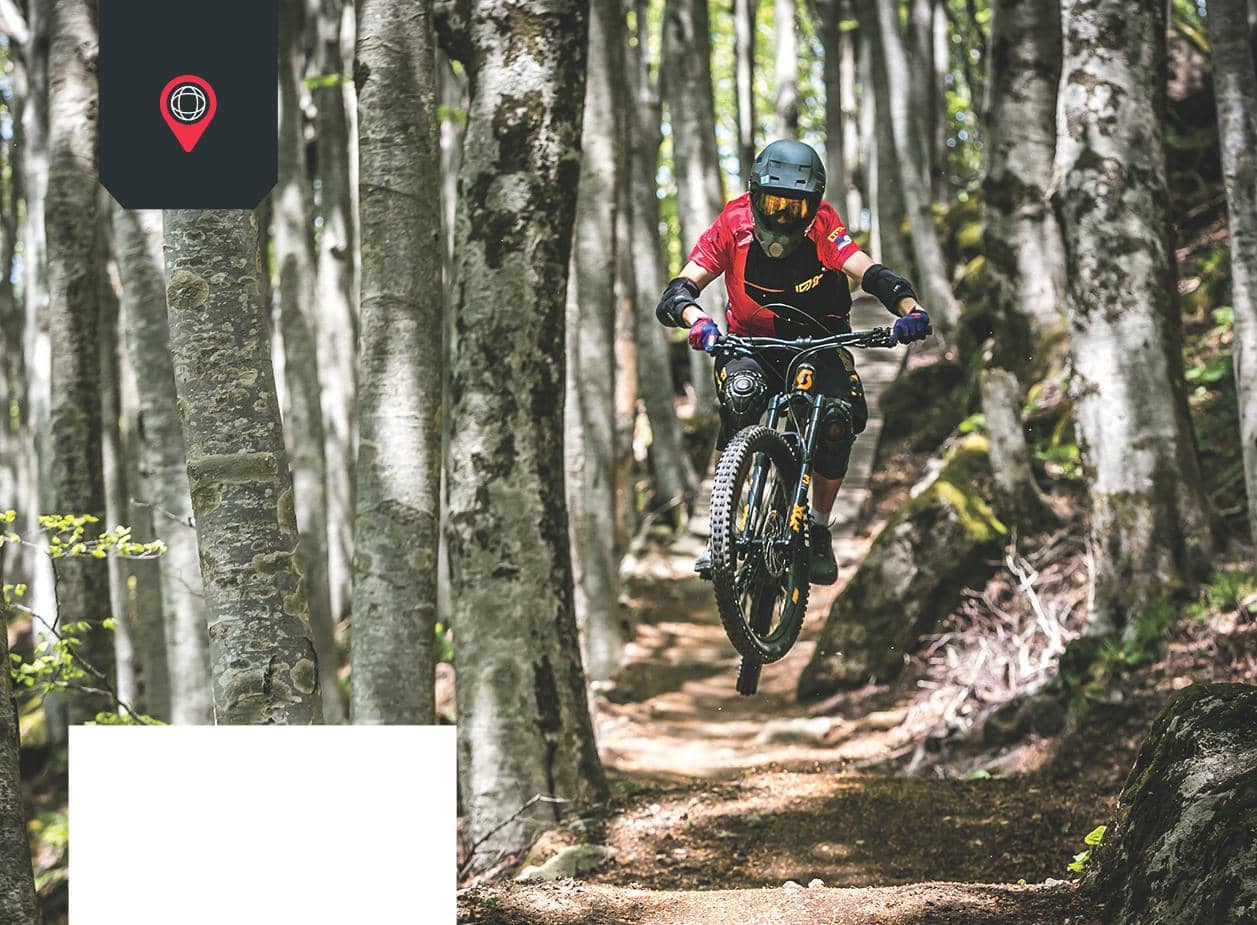 Mountain ranges like the dramatic Apuan Alps, which rise 6,000 feet from the Mediterranean Sea, and dormant volcanoes like Monte Amiata provide thrilling downhill mountain-bike runs and networks of forest hikes. There are quiet roads and gravel trails for road cycling, plenty of crags and ridges for climbing, and even canyoneering in narrow river canyons. Tuscany also has 140 miles of coastline for sailing, kayaking, or SUPing. Best of all, the region is chock-full of geothermal activity, meaning it's littered with (mostly free) hot springs like those in the town of Saturnia, where hot sulfur pools are perfect for sore muscles. And yeah, there's no shortage of vino to relax with, too. —YVONNE GORDON
1. BIKE PARKING
Monte Amiata ski resort has a beech forest with, come summer, 22 miles of downhill trails. Stay at the Hotel Le Macinaie ($55 per night), across from a local bike park.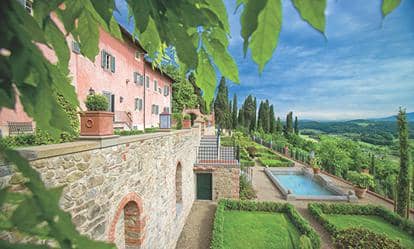 2. ESTATE PLANNING
If you're headed to Tuscany, R&R is a must at some point, and there's no better place than Villa Barberino, which dates to the 14th century and has a pool and gardens overlooking a peaceful valley.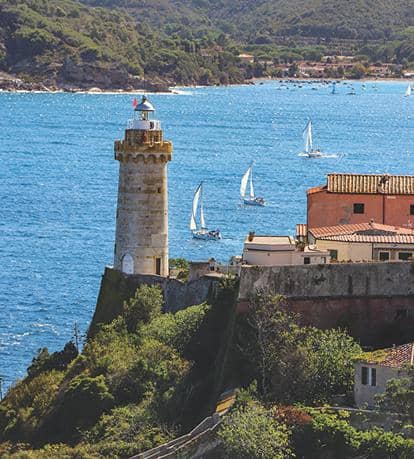 3. AN ELBA ESCAPE
The Ligurian Sea coastline is stunning, with the Tuscan Archipelago's seven islands just offshore. You can sail to the largest, Elba, by taking a boat from Piombino, then hike to the top of 3,343-foot Monte Capanne. It may be the Mediterranean's best view.
Rewilding in Remote Argentina
THIS WINTER, while snapping a photo of a caiman—basically a South American alligator—in northern Argentina's Iberá Nature Reserve, I was reminded of why this part of the world is so, well, wild. While stretching out my arm to snap a pic of the animal, which was maybe 10 feet away, I realized that my extended hand was hovering a foot above an even bigger caiman, obscured by the water. I nearly upended the kayak recoiling at its murky marble eyes.
But instead of chomping the iPhone out of my hand—and my arm along with it—it didn't even seem to notice me. And that was my experience with nearly all of the animals I witnessed: curiosity rather than concern. This was undisturbed nature, where human presence is a novelty—and a sign that years of dedicated conservation work has paid off.
Iberá, a labyrinth of forests, grasslands, and shallow lagoons, is one of the world's largest wetlands. Yet its name barely even registered two years ago, when a huge swath of it became a national park. Now tourists are catching on that there's a swampy slice of Argentina that's ripe for safari-style adventures to see giant anteaters, marsh deer, and capybaras, the world's largest rodents.
When I arrived after an overnight bus ride from Buenos Aires, the sunburst out of the pancake-flat wetlands as we raced rheas, a cousin of the ostrich, down red-dirt roads. The HQ for the nonprofit behind Iberá is Rincón del Socorro, a grand old estancia outfitted with timber furnishings and thick-framed animal FR portraits on the walls. It is the creation of Kris Tompkins, the former CEO of Patagonia, and her late husband, Doug, the co-founder of the North Face. Together, over two decades, they acquired private land that was ultimately donated to the federal government to create the park.
What were once rice fields and cattle ranches is now ground zero for the largest and most ambitious rewilding project in the Americas. Five locally extinct or endangered native species—including the pampas deer, giant anteater, and green-winged macaw—have been reintroduced since work began in 2007. The project will enter its next phase this year when as many as five young jaguars are released on the remote San Alonso Island. It'll be the first time in over half a century that the wild cats have roamed this part of Argentina.
The project's communications director, Rafael Abuin Aido, says that reintroducing the apex predator will be the ultimate test of the ecosystem's health. Ifit works, he says, "Iberá has the potential to become the best destination in the world to see a jaguar in the wild."
You can read up to 3 premium stories before you subscribe to Magzter GOLD
Log in, if you are already a subscriber
Get unlimited access to thousands of curated premium stories and 5,000+ magazines
READ THE ENTIRE ISSUE
April 2020