Wise Guys
Men's Health South Africa
|
August 2020
Being fit at any age isn't just about peak physical condition – it's a state of mind. If you want a new perspective on life, look to those who have lived it well. Here, four global icons offer the kind of wisdom that only comes with experience.
Paul Wilson, Jamie Millar And Megan Flemmit
John Kani
Actor, director and playwright – 76
"I had a drive to be the reflecting surface to my own people. "
Having performed on the world's stages for over 50 years, John Kani believes theatre can change the world.
I wanted to go to the University of Fort Hare to study law. But my uncle, who was like my elder brother, was arrested and sent to Robben Island for five years. So my father said, I'm really sorry I can't help you. I don't have the money. And then I wondered what was going to happen to my life.
I was working at a Ford Motor company assembling engines when a friend of mine said, "Come, we are going to be doing plays." I had always enjoyed doing plays at school, because I hated rugby and soccer. So I went to check out the Serpent Players who were working with Athol Fugard. They were doing this play called Antigone so I decided to join them. I remember Athol asking: if the law is unjust, do the people have a right to not obey that law or to protest against that law? And that was the theme of Antigone. There are laws that come from God and there are laws that come from men. That's why I became an actor.
I had a drive to be the reflecting surface to my own people. That's what I believed at the time. That art was like a mirror that you hold to society and society sees itself.
After Winston Ntshona and I won the Tony Award, I told him, "We have to be careful that this doesn't go to our heads. When we get back to South Africa, there is a war going on – we have a responsibility to what we do and the people we love." So it was that kind of difficulty of coming back and asking myself, where's my passbook and reminding myself that I'm not allowed in that restaurant or I can't go there. We lived this schizophrenic life, and then in two or three months we went back to London and we were the theatre kings of the world and then we'd have to come back to South Africa and suddenly have to abide by all these laws again.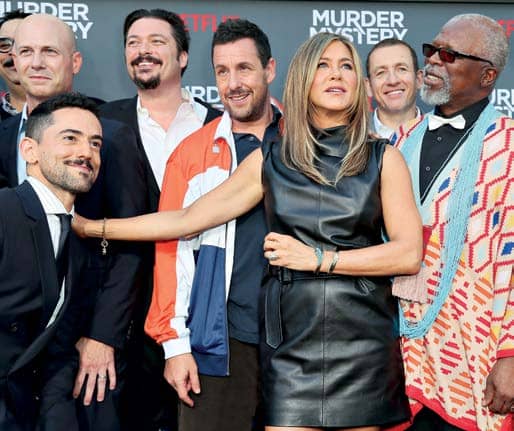 My mum used to say, when you step into a place, and there is something in your body that tells you, "It's not right to be here", my mum would say, "Make a U-turn and go." Don't argue with that instinct in you.
The immediacy of theatre is incredible for me. I love movies, I love television, I love everything, but theatre is urgent and it's immediate. It's me and you. When I'm on that stage, I'm not performing for 400 or 700 people in the Westend or Broadway. I'm performing it for one person who thought it was important for them to see what is going on in this theatre this evening.
I am a sucker for once upon a time. Even today when I watch a movie, if there is no once upon a time, I feel a little bit robbed. Because I like stories. Even when I'm watching Black Panther, Lion King or Murder Mystery, I want to know what's it about. And that's what drives me and the work I write.
It was fantastic to work with Adam Sandler and Jennifer Anniston on Murder Mystery. The difficulty with working with them is that they're both comedians. You don't know when your line is coming. Trying to keep up with them and hook into it was incredible. The end result is an absolutely brilliant work; I loved working on that movie.
The biggest lesson I've learnt is to be easy on myself. I can't do everything. I can't help everyone. I can't love everybody. I have to be patient and gentle with myself.
I'm still amazed that I look so old and my wife looks exactly the same as the day I met her fifty years ago. It's me who's getting old. She's been an anchor through everything. And, of course, my children. Family is that one place that will always welcome you back, even when you've done something stupid. They will say don't worry it will pass. So that gives me the greatest joy.
I had this dream when I was a kid that I was standing on stage and there were about 1 000 people giving me a standing ovation, saying. "Bravo, bravo Maestro!" I didn't know what I had done. Did I sing? Did I play an instrument? I didn't know what I had done. But now when I stand on stage every night in London, in America, in South Africa, my dream says, "I saw this day; I saw this moment", and I will value it and be grateful to it for the rest of my life as an artist.
John Kani was performing in his most recently written play Kunene and The King before lockdown. Watch him in Black Panther, The Lion King and Murdery Mystery.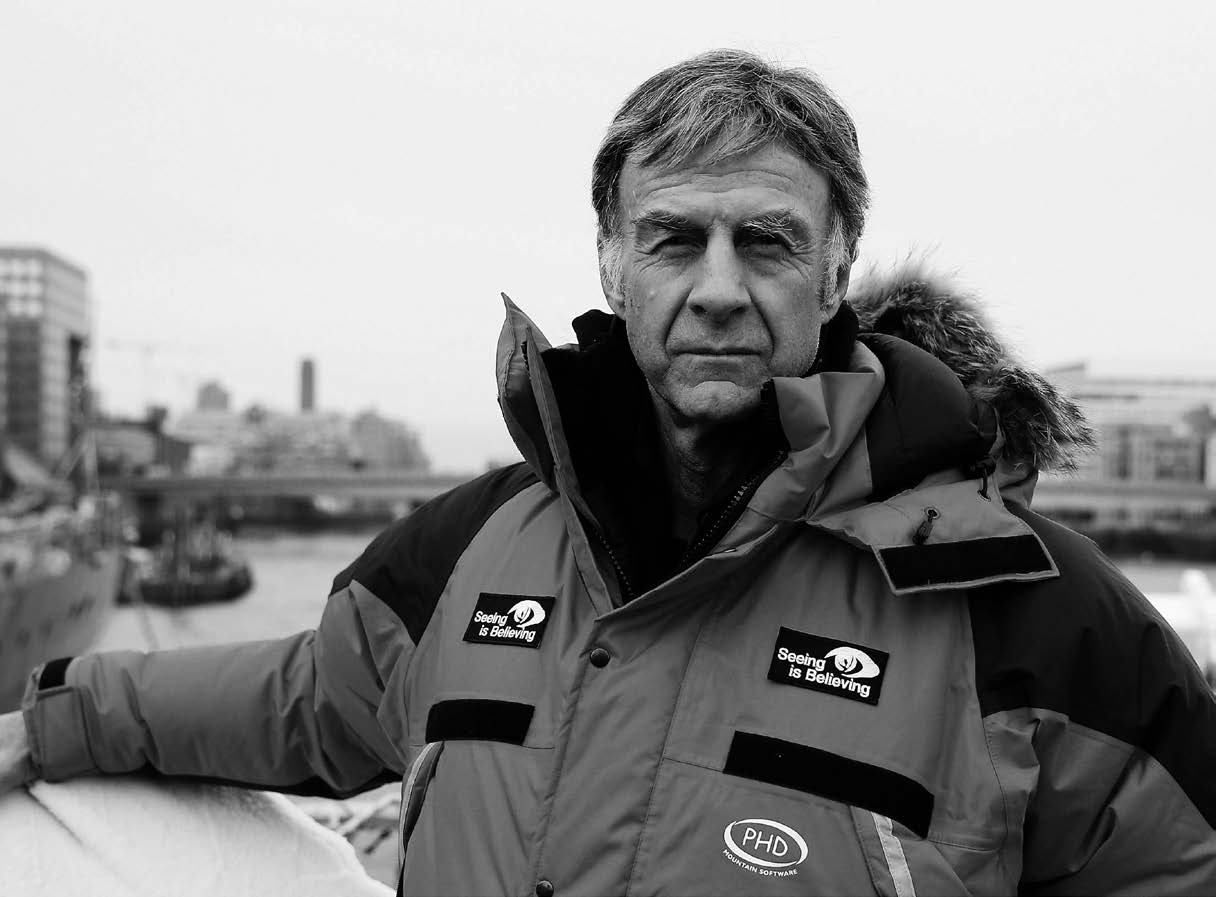 Ranulph Fiennes
EXPLORER – 75
The first person to circumnavigate the globe via both poles, Sir Ranulph was also the first to cross the Antarctic on foot unsupported. He has no plans to stop pushing himself.
You can read up to 3 premium stories before you subscribe to Magzter GOLD
Log in, if you are already a subscriber
Get unlimited access to thousands of curated premium stories, newspapers and 5,000+ magazines
READ THE ENTIRE ISSUE
August 2020