The Adventurist: The Home Disadvantage
Men's Health South Africa
|
August 2020
This month, the stakes were a little different. Not only did we task an ardent muscle enthusiast with an ultra-duathlon, but by the government's orders, all 107km had to be completed under lockdown rules. It's anti-social distance training.
Normally, these pages are filled with globetrotting tales of mental and physical heroics. One plucky Team MH contender is sent to train with an elite athlete and tasked with mastering their hot, new pursuit out in the field. However, these are not normal times. The rapid spread of coronavirus has caused the world to ground to a halt – as I write, offices remain closed and transport is limited. Since the government enforced a population lockdown, regular life has become anything but.
In this new world, home workouts, garden WODs and kitchen mobility sessions have become the norm. And with races, events and gyms closing – some indefinitely – this way of life posed a unique question: how could I, a fitness editor focused on functional bodybuilding and shunning endless cardio, run the Adventurist gauntlet while adhering to these strict, new rules? Particularly with just two weeks' notice and access only to a stationary bike and an enclosed garden.
It was a head-scratcher that would culminate in a formidable challenge: to complete a gruelling ultra-duathlon – a 20km run, a 77km cycle and another 10km run – from the confines of my own home.
By its definition, "endurance" involves staving off muscular and mental failure for as long as possible, in the face of uncomfortable or difficult circumstances. It's making suffering an art form, going beyond a standard level of pain and coming out on top. I've spent years taking part in, coaching and spectating competitive events and, if this has taught me anything, it's that my brief dalliance with the world of ultra-endurance – having trained for a 70.3 Ironman (itself cancelled due to the pandemic) – didn't qualify me as an endurance aficionado. I still had major doubts about my ability to suffer. The pain threshold of the ultra-endurance athlete felt unreachable.
With that in mind, my challenge was a 107km "race", broken into the stages mentioned earlier. Even with months of training, I knew suffering was inevitable. "Usually, I'd want at least 12-16 weeks with any athlete for a middle-distance event," explained Tom Frearson, a triathlon and ironman coach. "One of the biggest challenges with triathlons is the physiological transfer from bike to run. In a duathlon, you have this transfer both ways. Overcook the first run and the bike's going to hurt; overcook the bike before the second run and your race is over." It was clear from the outset that this would take more than physical strength. I needed mental grit and race smarts, too.
True, I wasn't coming at this event totally cold. I'm a fitness editor: I'm fit. I'd also been in truncated training for that cancelled half-Ironman. But Frearson still made it clear that even my longest training rides were nowhere near what was required for the mileage now looming. My total running also hadn't peaked to what was necessary. It was becoming glaringly obvious that in the unfamiliar world of elite endurance, there were no shortcuts.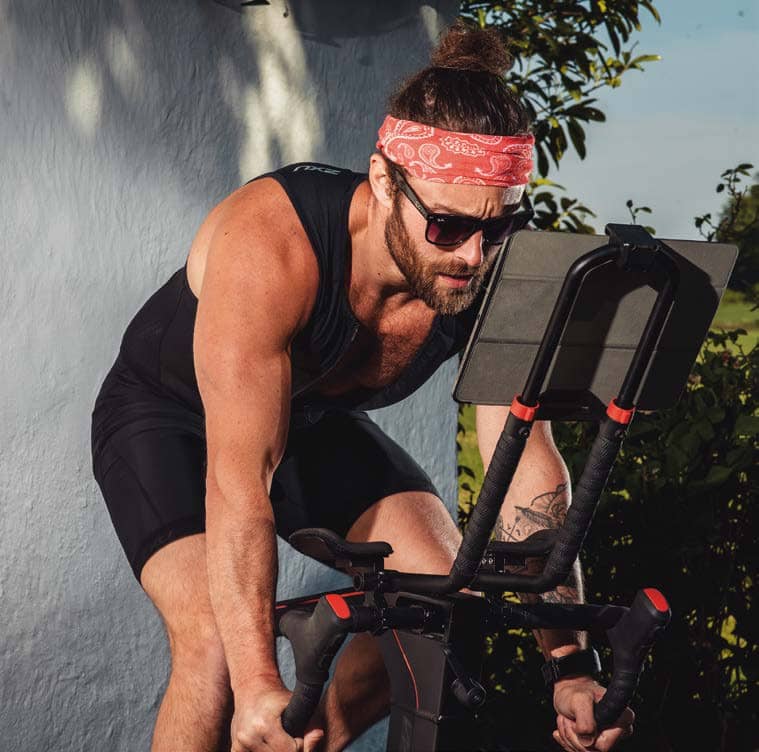 You can read up to 3 premium stories before you subscribe to Magzter GOLD
Log in, if you are already a subscriber
Get unlimited access to thousands of curated premium stories, newspapers and 5,000+ magazines
READ THE ENTIRE ISSUE
August 2020