How To Make Friends And Keep Them
A handy guide to acquiring and sustaining meaningful relationships over time, over distance and even over a gaming headset.
DO I HAVE ANY REAL FRIENDS?
A scientific-ish analysis of one man's social circle.
BY RICHARD DORMENT
THERE IS SOMETHING a little sad about a 40-year-old man spending the better part of a summer trying to figure out if he has any friends. Fine: it's a lot sad, but a few months ago, after my social-media feeds started filling up with posts on a crisis in men's friendship – men have no friends; men are dying of loneliness; we can't even do friendship right! – I looked in the mirror and asked some hard questions. Do I have any real friends? Would I be happier with more friends? And wait – is this really what I look like now?So I did what any rational person would do. I interviewed 12 sociologists, psychiatrists, linguists and anthropologists about what it actually means to have and be a friend today. I read hundreds of pages of studies on how guys build and maintain friendships. Then I conducted my very own survey about what kind of friend I am. I randomly selected about 70 people from my contact list, sent them ten multiple-choice questions (thanks, Survey Monkey!), and promised them total anonymity in exchange for some brutally honest feedback. I started with a simple question – "Do you consider me a friend?" – and went deeper from there. The results helped me understand not just the state of my own friendships but also what people get wrong (and right) about Male Friendship™. According to my own research and the work of others, turns out that most men do have friends – we're just used to doing friendship in our own imperfect way. And as with everything else in our lives, we could probably benefit from getting better at it. Herewith, a few of my highly unscientific findings.
"Do you consider me a friend?"
100% OF THE 70 OR SO PEOPLE who got the survey, 41 of them took time away from being bored at work or scrolling through Instagram to answer my questions, and each and every one said they considered me a friend. Which is a strong, reassuring, nothing-to-sneeze-at number. But then why, on a recent Saturday night when I had an extra ticket to a boxing match, did I struggle to find someone who felt like a good enough friend to sit ringside with for a long evening of BS-ing between undercard fights?
Dr. Keith Hampton, a sociologist at Michigan State University, walked me through the social behaviours that might have put me in this position. "Men tend to have larger, more diverse overall social networks than women," he explains. They are also more likely to focus on "bridging" (building looser, more diverse networks that are helpful for getting ahead professionally), whereas women are better at "bonding" (building closer, more intimate relationships). Maybe I've been building bridges my whole life, sometimes at the expense of bonding. It would explain my boxing-match conundrum.

THAT SOUNDS ABOUT RIGHT: I know and like a bunch of people, but there aren't many I feel close to (or who, evidently, feel close to me). Still, three close friends feels like enough – I didn't go to the boxing match alone – and it tracks with most of the research around friendship.
"Multiple studies have obtained the same result for the mean size of American discussion networks," says Dr. Matthew Brashears, an associate professor of sociology at the University of South Carolina who's been studying friendship for nearly two decades. Those "discussion networks" – which roughly translates to people you talk to on a regular basis – are about three people for women and men, which makes me wonder about all those stories in my social feed about men having no friends.
The confusion seems to date back to 2004, when the General Social Survey reported a huge increase in social isolation, particularly among men – and since social isolation is tied to higher risks of depression, dementia, cardiovascular disease, and early death, people sort of freaked out. This was the survey that birthed 15 years' worth of think pieces about the dangers of men having no friends. The only trouble with it is that it was probably wrong.
To measure social isolation, the GSS researchers asked survey respondents to name up to five people to whom they felt close enough to have "discussed important matters" over the past six months. The study never defined "important matters" – big life events? thoughts and feelings? the playoffs? – and Brashears and other researchers have since uncovered that most of the people who didn't talk to anyone about important matters simply felt they didn't have anything important to say. In other words: men had people to talk to – they just didn't do it.
More recently, a YouGov survey of 1 254 men and women found similar results. Its biggest conclusion wasn't that men and women have different numbers of friends – almost half of all men and women said they have one to four close friends (just like me!) – it was that men are more likely than women to say they don't really need friends. We can deal with our important matters all by ourselves, but hey, thanks for asking.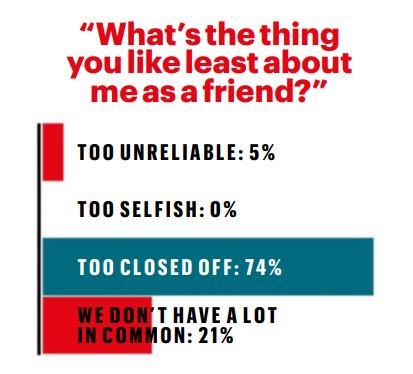 THE OVERWHELMING majority of people said that I "can be too closed off and emotionally distant". Which is a fair enough knock – I typically keep things to myself.
"On average, men are less comfortable expressing and sharing emotions than women are," says sociologist Dr. Richard Schwartz. "They have less of a vocabulary for emotional things, and their friendships tend to be based on doing things together rather than sitting face-to-face and having a conversation about intimate things." This shoulder-to-shoulder model of friendship, as it's known, is deeply rooted in the American male experience. But when we rely too heavily on those transactional relationships, we miss the benefits of having emotional connections.
"It's not just that it feels nice to talk about stuff with friends," says Dr. Mario Luis Small, a professor of sociology at Harvard. "There's a ton of research documenting the importance of literally just talking. In one study about women with breast cancer, people were randomly assigned to talk or not talk about the issues they were facing. And the women who met once a month to talk through their experience lived almost twice as many months as the women who were told not to talk about it. Among men and women battling rheumatoid arthritis, among people who suffer from asthma, you see the same results."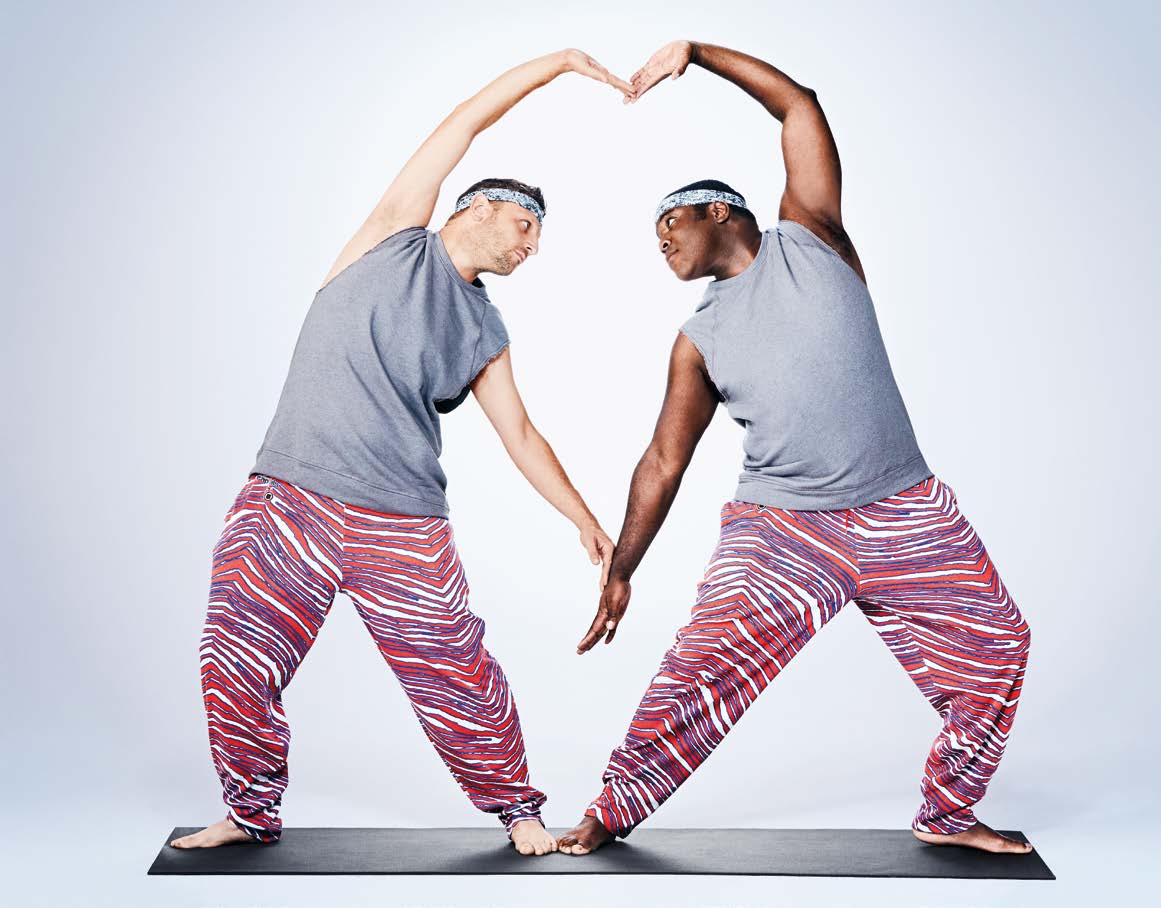 But there's a downside to too much talking, says Dr. Amanda Rose, a professor of psychological sciences at the University of Missouri. If friends spend all their time analysing problems instead of having fun, they might end up depressed and anxious – a psychological condition called co-rumination. "We should be aiming for that sort of sweet spot where we can interact and enjoy close relationships without getting too weighed down by taking on other people's problems too strongly," Rose says.
While a lot of us could benefit from building more intimate connections, it can be hard to call a friend and say you want to see them, Schwartz says. "It's a little embarrassing to want something in that way, but we all feel better and thrive better when we have a couple of relationships in which we feel we are actually known by the other person." So, 41 friends, three close friends, and only a few more sentences to fit on this page. The takeaway for me and maybe you: Spend all the time you want drinking beer or playing basketball with your friends, but try to talk more. Not too much. Just a little. And if you can't find a friend you feel comfortable with, find a therapist. Who knows? After some time on the couch, you may be ready to open up a bit more over beers or basketball and forge a handful of deeper, richer friendships. Last time I checked, everyone could use another friend.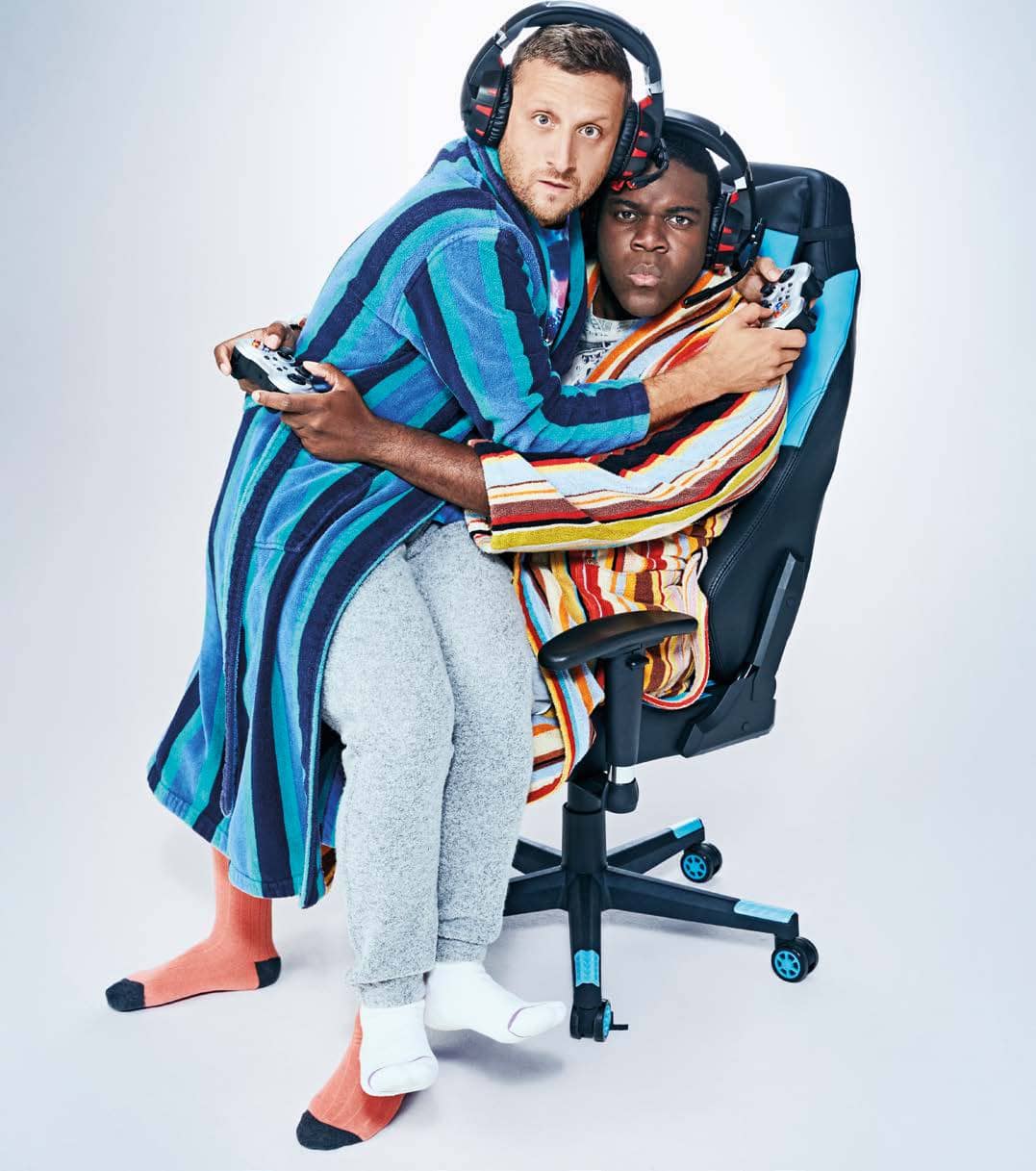 WINNING AT FRIENDSHIP
You can read upto 3 premium stories before you subscribe to Magzter GOLD
Log-in, if you are already a subscriber
Get unlimited access to thousands of curated premium stories and 5,000+ magazines
READ THE ENTIRE ISSUE
April 2020