Finding Understanding In The Great Unknown - Unravelling
Francois Malherbe's CV isn't a list of accolades, or on-the-job experiences. It's not a machine gun rattling off the bullet points of his qualifications. Instead, the career coach – who uses adventures to help his clients find their true purpose – carries a portfolio of uncomfortable moments, times he's faced the unknown and thrived.
"I think my goal is to catalyse curiosity," he tells me. "I believe without being curious, you'll struggle to discover what you're passionate about." These are the trips that armed Francois with true mental grit and the insight he needed to pursue his true passion – and his roadmap for you to do the same.
Francois' mindset first formed with an epiphany on a yacht somewhere off the coast of Spain. This was in 2010, and at the time Francois felt rudderless. He'd stuck doggedly to the script: finish school, go and study, and then... well, he was stuck at the "and then" part. Afraid to stand still for far too long, he travelled to Europe in the hopes that he could land a job on one of the many chartered yachts docked at the continent's sunnier docks. Soon, he was out at sea. Working on a yacht is not glamorous. The sunbathing and cocktails are reserved for the wealthy elite with the funds to book one of these boats for a few weeks. For those working: "It's 95% shit," admits Francois. "But the other 5%, it's so good, it makes up for the rest."
But he says there was even a lesson in those gruelling tasks, like cleaning the anchor chain with a toothbrush. "You're scrubbing away and blow drying each link so they don't rust," he says. "You start to learn real discipline."
He spent every night sleeping on the ocean. In the dark, he felt untethered – he felt like he was unravelling, connecting with something deeper, uninterrupted by the noise of everyday life. One evening, sailing along the Spanish coast, a storm swirled into life above the vessel.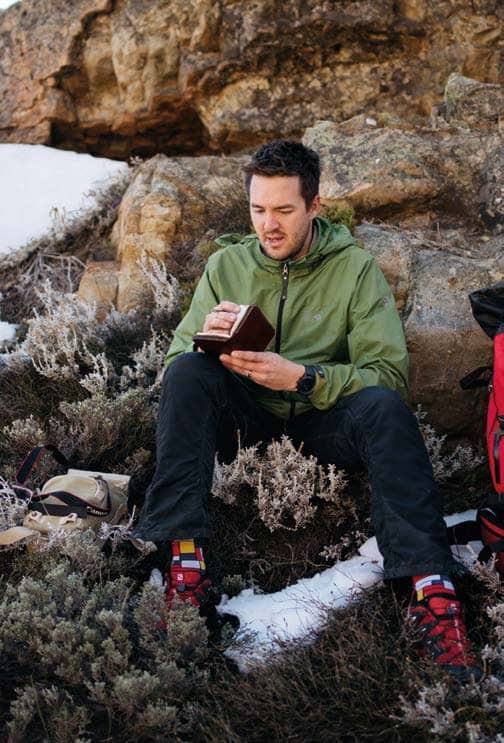 "At sea, you don't exactly have headlights to show you the way," he says. Francois and the captain took turns commandeering the yacht, using the onboard radar to keep track of their position. The craft rocked in the roiling ocean, black waves crashing against the hull as rain whipped the deck. For Francois, it was the first time he felt truly terrified. It was exhilarating. He was forced to live in the present, all his attention focused on the blips of the radar and steering the yacht. When the clouds parted, revealing a full moon, directly on their heading – his heart beating out of his chest – he had a lifechanging epiphany: this feeling of exhilaration, of understanding himself better than he had ever before, of knowing how far he could push himself, this was his reward for being curious. "And I realised that to figure out what you want in life, you first need to build courage to ask that question," says Francois. "The great thing about courage is that it isn't like an energy drink, something that you knock back and then it's depleted. It builds up over time, year after year, and you keep it forever."
You can read upto 3 premium stories before you subscribe to Magzter GOLD
Log-in, if you are already a subscriber
Get unlimited access to thousands of curated premium stories and 5,000+ magazines
READ THE ENTIRE ISSUE
April 2020