COME BACK STRONG
Men's Health South Africa
|
March 2020
DURANG ATEMBE MAY BE YOUNG, BUT HE'S ALREADY LEARNT THAT WHEN LIFE KNOCKS YOU DOWN, YOU JUST HAVE TO KEEP GOING. THIS IS HOW HE FOUND THE STRENGTH TO CARRY ON AFTER BEING FORCED TO PUT HIS RUGBY ASPIRATIONS ON HOLD.
An injury to his ankle during a game against the Griquas forced Durang Atembe to hit pause on his dreams of being a professional rugby player. The flanker's career was just taking off. He'd worked hard at school, earning a spot at Craven Week and then later at Grant Khomo, before finding a home with the Bulls U21 squad after matric.
But fate had other plans for Durang. The injury to his ankle forced him to reassess his future. "Being injured as a player is really bad for your career. I was more off the field than on it, and that was bad for my contract because they were basically paying me for nothing." After speaking to his agent, Durang made the tough decision to take a break from the game. Playing rugby had been his life since he was 12. "It was a painful decision to make. I felt like I was losing everything and I just felt lost."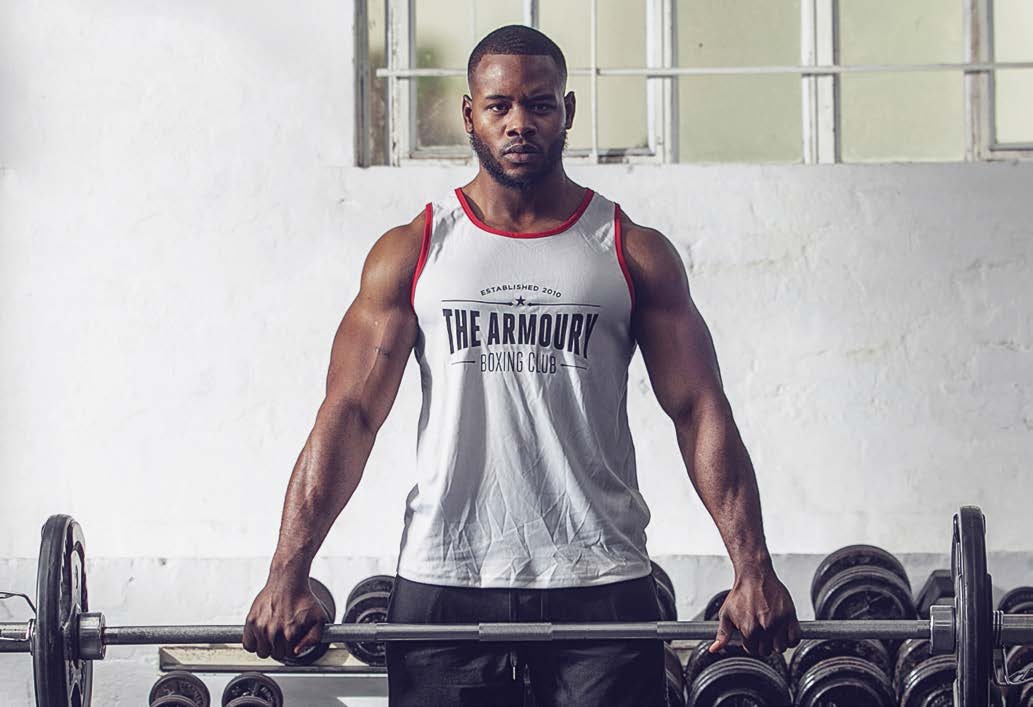 A New Purpose
Stepping away from the game took a toll on Durang's mental health. "I was young and I was scared about what was coming next," he recalls. While battling to come to terms with the fact that he would no longer be playing the game he loved, Durang worked up the courage to tell his father about his decision. "I didn't come from a rich background and playing rugby was going to be the way I gave back to them," he explains. But despite his fears, the conversation gave him peace of mind. "He told me that everything was going to be fine. He said, 'You've worked hard you entire life, you tried'."
Those words allayed his fears. And slowly Durang started finding his feet again. "I just had to be mentally strong. I needed to decide what I wanted to do for my future and for my family." The 21-year-old packed his bags and moved back to Cape Town. There he decided to work on his other passion – fitness. The gym was a place where he could take his mind off difficult times. "Since I started gymming at 16, the gym became my happy place," he says. Beyond that, he enjoyed mastering different exercises and helping others with their form. He connected with Andrew from SWEAT1000 who took Durang under his wing and taught him the ins and outs of being a personal trainer. "I was just inspired by his energy. I learned a lot of things from him – like money doesn't matter, it's more about helping people and always being yourself."
Wake-Up Call
Last year Durang entered our cover guy competition and placed in the top seven. In the five months since he's transformed his entire life. "The competition just made me realize a few things. I realized I wasn't as fit as what I needed to be, I wasn't doing the right things, I wasn't dedicated enough." Those realizations inspired Durang to change his approach to training as well as his diet. "Before, I used to just eat meat, meat, meat all the time. But that made me tired and puffy. Now I eat more greens and less chicken. I'll even opt for vegan meals occasionally, and I've found my body has really responded to that." As for training, since he's begun operating from The Armoury Boxing Gym, he's started incorporating more functional work and boxing into his exercise repertoire. "I just wanted to have a different year this year," he explains.
You can read up to 3 premium stories before you subscribe to Magzter GOLD
Log in, if you are already a subscriber
Get unlimited access to thousands of curated premium stories, newspapers and 5,000+ magazines
READ THE ENTIRE ISSUE
March 2020