21 Reasons Why We'll Be Better Men In 2019
Men's Health South Africa
|
December 2018
We're letting go of tired, traditional definitions of what it means to be a man. We now have the freedom to be better. Here's why 2019 will be your best year yet
Kieran Legg and Megan Flemmit
1 WE HAVE AUTHENTIC ROLE MODELS
(Like our cover guy winner Tawanda Tadzimirwa)
In 2017, Tawanda's life slowly spiralled out of control. It was the worst year of his life.
His downward spiral started with a sharp pain emanating from his shoulders. A sign that Tawanda needed a break from the gym. It was a pain he was familiar with – at least once a year, he would experience the pain in his shoulders. After recovering for one or two weeks, he would be back in the gym.
2017 was different. After taking his usual break from exercise to rest his injured shoulders, Tawanda found he didn't have the motivation to head back. Two weeks turned into a month, which turned into six. "It's almost like I didn't have the determination. Once you're out of training, it's very difficult to go back."
Soon, all aspects of his life were affected by his lack of training. "Work was touch and go. I found it difficult to keep focus on a lot of things." His inability to concentrate negatively affected his finances. Along with that he found he no longer had the drive to interact with his friends. "I became a recluse. I felt like there was nothing going for me, so I pulled back from my friends. There was nothing going for me."
All his attempts to pull himself out of his slump proved futile. "I tried to go back to the gym once or twice, but it just wasn't happening."
Towards the end of the year, Tawanda realised how unhealthy his mindset had become. It was time for him to start over again. The beginning of 2018 presented him with the opportunity of a clean slate. Like many gym-goers, Tawanda decided to use the new year to pivot his journey back to fitness. "As funny as it sounds, I liked the idea of new year, new me. But I knew that if I wanted these changes to stick, I needed to be accountable. I needed people to come along with me on this journey."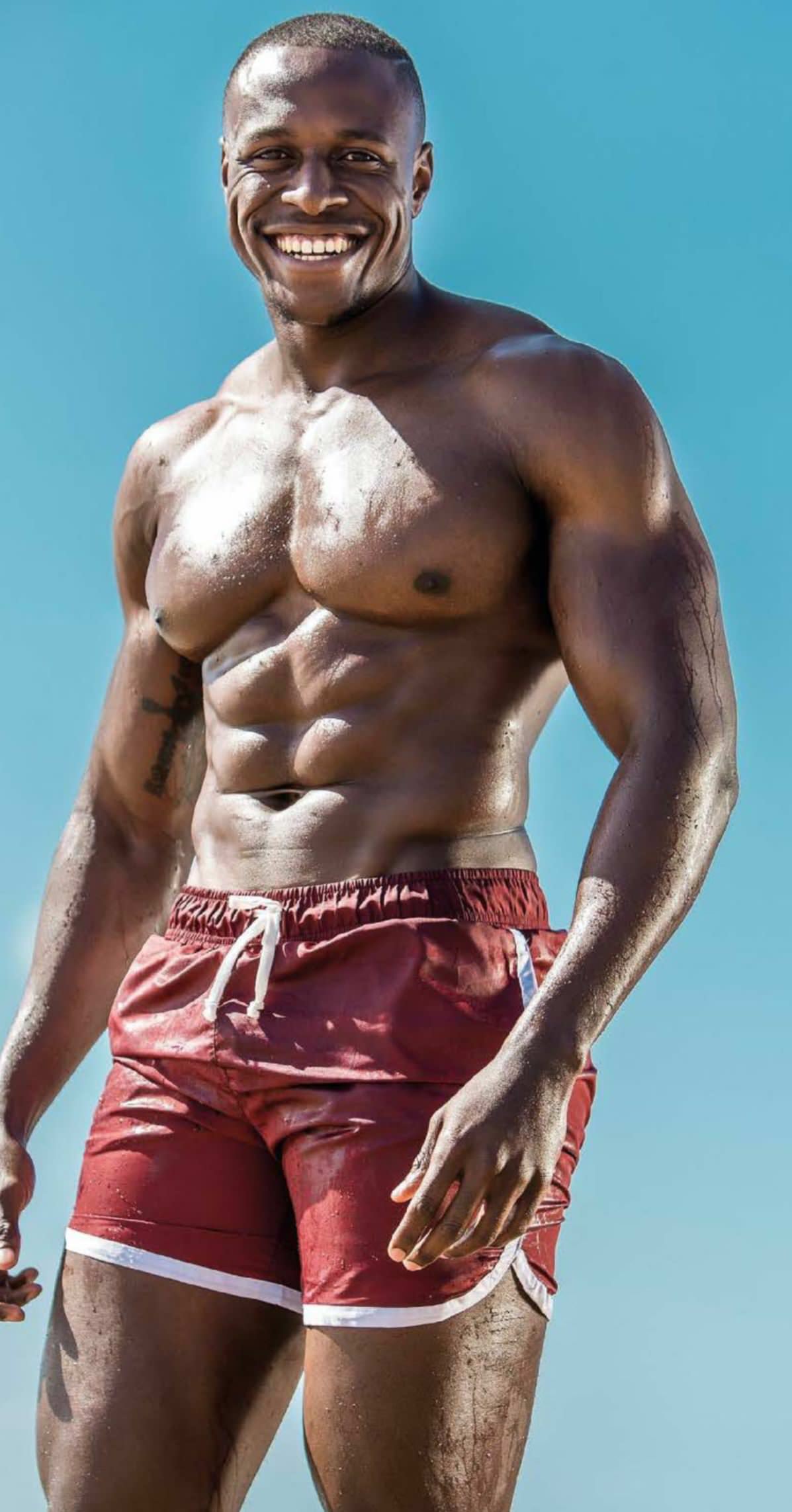 Tawanda's accountability took the form of posting his journey on social media, and inviting his friends to make the journey with him. His first session back at the gym was tough. "I couldn't perform even a single pull-up." He's come a long way since then. Delving back into fitness made him realise that going to gym is about more than just lifting weights. It's about having discipline, teaching others, genuinely caring, and building mental strength. "For the past nine years I'd prioritised lifting heavy over form, and that's why my shoulders kept getting injured. But this year I stopped trying to peacock. I listened to the people around me. I received help from an unexpected source, and I've been completely injury-free. It's made me appreciate the importance of listening to others."
This year, Tawanda transformed his body – and his life. Getting back on track inspired those closest to him, as well as those following his journey on social media. While some have reached out to share how he inspired them, even more have asked him for advice. Advice he's always willing to give. "I love helping people and sharing the knowledge I've gained with them. I think it's a massive privilege to have done what I did this year. So, inspiring someone to change their life... there's honestly nothing better than that. Especially if they apply it, and change their lives around."
2018 was the first step in Tawanda's three-year strategy. Up next is 2019 – a year he's dubbed "the formative year".
"People now have an idea of what I'm about. Next year I'd like to help others with their transformations; and when I say transformations, I mean people who are chasing different goals – one of which is fitness."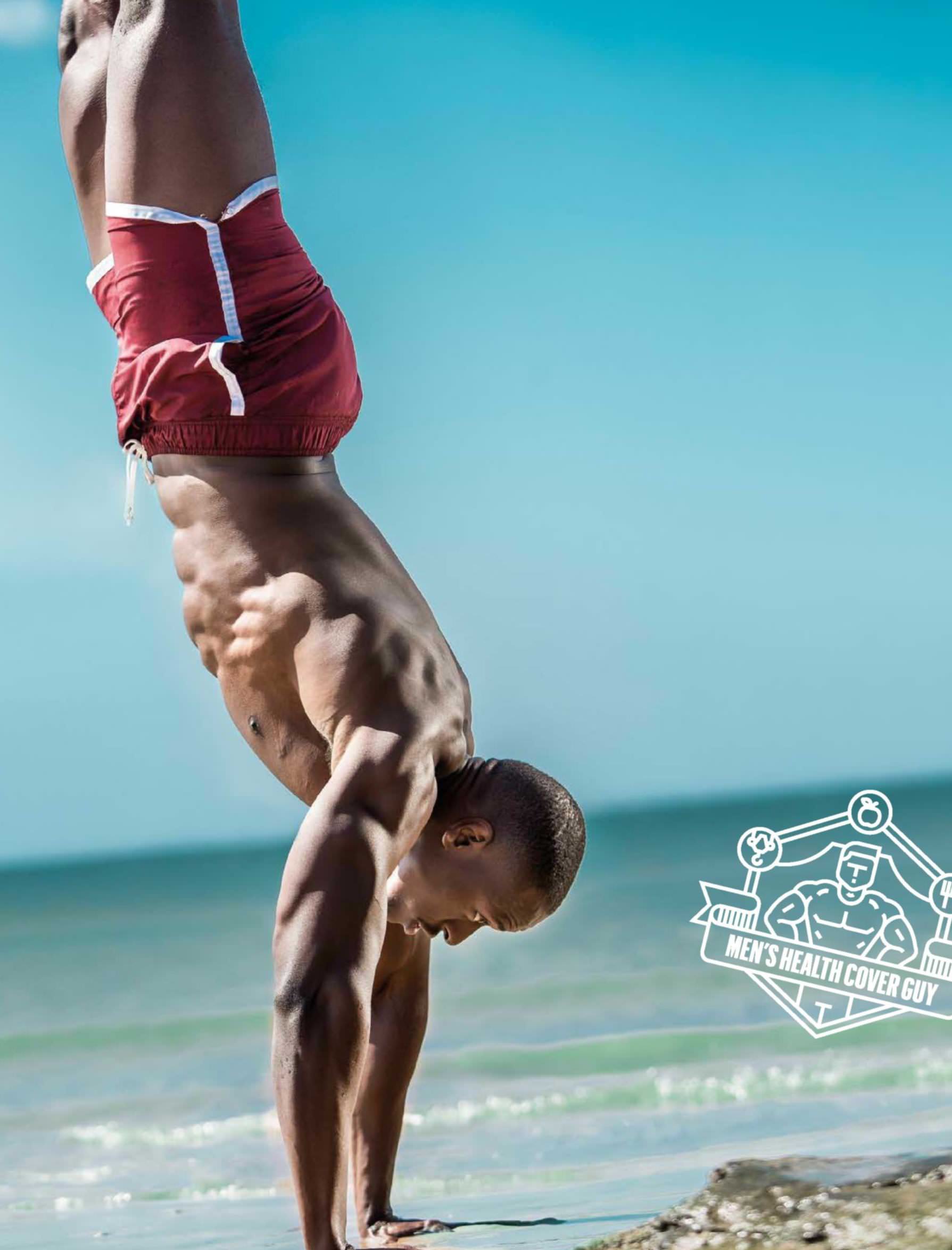 Fitness isn't the only area he's working on improving. Tawanda has a few projects in the pipeline that he's looking to take to the next level next year. He's planning on launching a meal prep company, growing the investment company he owns with two friends, looking into starting a fitness apparel business and helping his sister establish her hair and make-up company.
Inspiring and helping people is just one part of what Tawanda thinks being a good role-model is. The other part consists of being his most authentic self. "You need to have integrity when you're dealing with people. And being authentic means always being truthful and giving people a fighting chance."
You can read up to 3 premium stories before you subscribe to Magzter GOLD
Log in, if you are already a subscriber
Get unlimited access to thousands of curated premium stories, newspapers and 5,000+ magazines
READ THE ENTIRE ISSUE
December 2018