Wod God
Men's Health Australia
|
January 2020
Arguably the greatest athlete in the history of the CrossFit Games, four-time champion Rich Froning manages to retain an air of calm at all times. It's a quality that infuriates his competition yet endears him to his teammates and brands alike. It turns out 10 years of hoisting barbells overhead is the perfect preparation for carrying the weight of an entire sport on your shoulders
WALKING INTO Brisbane's notorious CrossFit Torian gym on a sweltering day, it isn't multiple CrossFit Games champion Rich Froning who catches my attention. Well, it is and it isn't. My gaze is immediately drawn to a 2.5-metre high mural of Froning's face, a striking tribute to one of the sport's pioneers, and a suitably imposing image to confront upon entering one of this country's foremost CrossFit boxes.
"I don't know why they chose a shot of me looking so cross," muses Froning, his laidback attitude jarring with the ferocious intent captured in his painted visage. There are only two murals on the wall of Torian. Froning's and that of local CrossFit hero Tia Toomey, who's also here today gazing up at her own painted image.
It's not really surprising that Froning's face adorns the wall of a gym on the other side of the globe from his native Tennessee. The sport of CrossFit wouldn't be the cult it is today without him.
The term GOAT gets thrown around far too freely these days, and in a sport as young as CrossFit, it's perhaps foolish to laud one athlete over all others. But given the incredible physical demands of the 'sport of fitness', perhaps an exception can be made. After all, it takes a man blessed with singular determination and a unique capacity for hard work to reach the dizzying heights Froning has achieved.
CrossFit has been the fastest growing sport in the world over the last 10 years, creating cult-like communities across the globe and superstars out of its athletes. "I was just kind of doing my job and I wanted to compete," Froning says casually between 100kg 'warm up' snatches. That's seriously downplaying his position as possibly the fittest all-round athlete ever to walk the earth, but perhaps no surprise – his commitment to humility is literally tattooed on his body. "May I never boast except in the cross of our Lord Jesus Christ," reads Galatians 6:14, the bible verse inscribed down his side, often hidden beneath his mountainous biceps.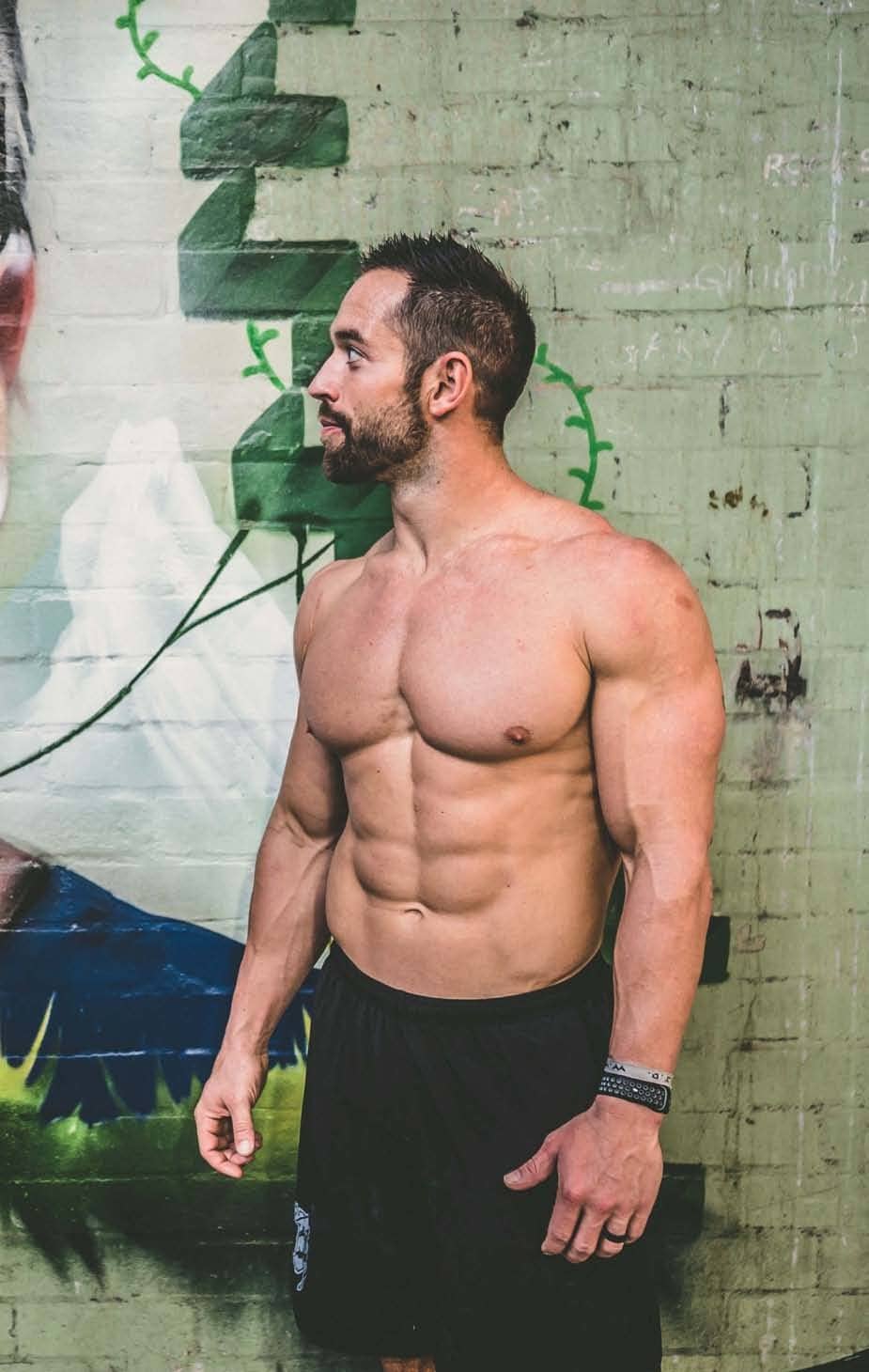 As humble as he may be, though, only one other man has dominated the CrossFit competition floor to the extent Froning has: Mat Fraser. And while the Froning vs Fraser debate remains unsettled (in 2019 Fraser equalled Froning's record of four consecutive Games titles), no one can argue with the profile and prestige Froning brought to the sport in its formative years, even if he didn't realise it at the time.
And it's perhaps this ambivalence about his influence that truly defines Froning. This is a man at the top of his sport, answering questions between muscle-ups, posing for selfies with fans and keeping his Reebok bosses at bay. It's how you imagine a champion of fitness to behave – always training. Because for Froning, being the fittest man on Earth is more than just a career. It's his way of life.
MH: Let's go back to the beginning. What first drew you to CrossFit?
RF: Growing up playing sports says a lot about who I am as a competitor. I'm one of 32 first cousins on my mum's side, 25 of us are boys and the girls are just as competitive as us. And so, my whole life has just involved some type of competition. After college, I was a firefighter and I was kind of missing that competitive piece. Then I found CrossFit.
Honestly, I just enjoyed working out. My undergrad degree was in exercise science and I didn't even know there was a competition until about a month or two into doing CrossFit.
I was like, "Oh, all right, let's see how this goes". As they say, "The rest is history".
MH: Why do you think CrossFit fosters a 'cult' community more than other sports?
RF: Well, the cool thing is I've been all over the world to different CrossFit gyms, spoken different languages and things like that, but it's the same community and it attracts the same type of people. It's a super supportive community.
And I think there's that shared suffering. You're doing a similar workout and you know everybody's suffering together.
People may not be able to do the exact same movements, but they can do a similar type of workout and scale it and they just feel more connected. Back home you could play football and go play out in the yard, but you can't strap the pads on and see where you line up against the professionals. With CrossFit, you can actually do a workout that we do and see where you stack up, which gives you a little bit more connection. Because you understand what we're going through as top-ofthe-line athletes. But as top-of-theline athletes, we understand what somebody who's just walking into the gym feels like too. It's pretty cool.
You can read up to 3 premium stories before you subscribe to Magzter GOLD
Log in, if you are already a subscriber
Get unlimited access to thousands of curated premium stories, newspapers and 5,000+ magazines
READ THE ENTIRE ISSUE
January 2020