The Great Big Bulk Up
Men's Health Australia
|
October 2018
The global protein market is experiencing a growth spurt, as fortified foods move from gym bag to shopping trolley. But with everything from chocolate to bread to ice cream being adulterated with the nutrient, what does it say about our insatiable hunger for extra muscle with every bite? MH unpacks the facts
The change happened quietly, albeit suddenly. Once the chalky preserve of sweatbox changing rooms and elite sportsmen's kitbags, protein has become the sexiest, most ubiquitous and most lucrative nutrient around.
Last year growth in Australian sales of items that list their protein content leapt by 22 per cent compared to 2 per cent in total grocery growth, according to Nielsen. And with the Aussie sports nutrition category growing at an annual rate of 14 per cent – it's clear we just can't get enough of it.
Of course, we expect to find whey in our post-gym shakes and bars. You've doubtless used them yourself, whether looking to build and sustain muscle or simply recover faster from your workouts. But this relatively niche market has breached its banks. Its appeal is blowing up. Yoghurt brands such as YoPRO and Chobani heavily market their protein content, as do liquid breakfast drinks like Up&Go. Meanwhile, the 'healthy' ice cream brand Halo Top, recently launched in Australia, now outsells all of its US competitors. This is in no small part due to its advertised 5g of protein per scoop – five times that in the kilojoule equivalent of a Ben & Jerry's.
Other brands like Herman Brot have launched high-protein muesli and pasta while Coca-Cola has even created protein milk Fairlife, which the company's executives anticipate will "rain money" for the brand.
Not even rain itself has escaped proteinification. Recently launched UK 'water' Vieve claims to be natural, sugar-free, fat-free and high-protein – a list of descriptors that could all be applied to a glass of tap water with one exception. Each bottle contains 20g of protein, mainly derived from collagen.
In the language of marketing gurus, protein now has a 'health halo', just as low-fat foods did back in the '80s. But why exactly is this? Why have consumers suddenly embraced this macro nutrient with such strange and bewildering obsession? And is it really as good for us as we seem to think?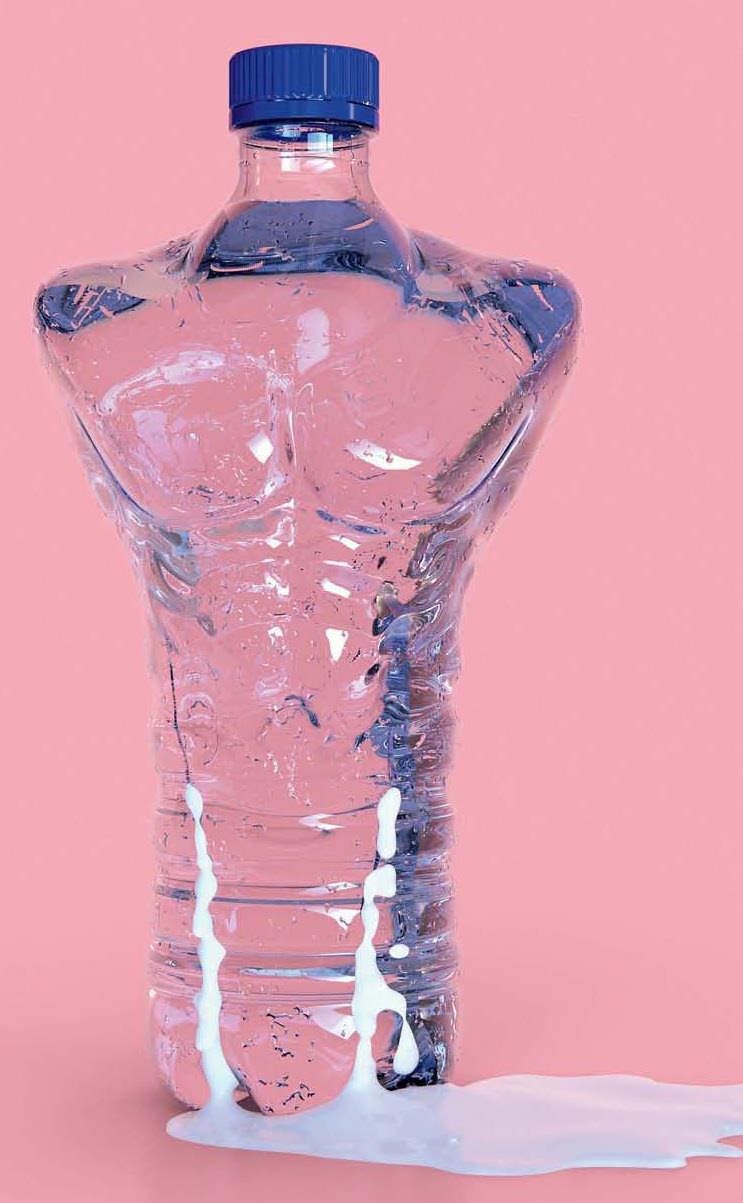 Macro Economics
We've known about proteins since the 18th century. The Swedish chemist who named the molecules in the 1830s coined the word from the Greek 'pro' – meaning first and, therefore, most important.
They are, of course, critical to life. The amino acids of which they are comprised are essential to sustain our muscles and bones, and synthesise hormones. Research in the Journal of Nutrition found that eating a serving of protein at every meal promotes healthy ageing, while a Japanese study linked eating animal protein with a lower risk of mental decline. So far, so vital.
Crucially, it proves pretty helpful for weight loss, too: when we consume protein, it stimulates glucose production in the small intestine, which helps us to feel full. A 2013 paper from the University of Missouri found that a high-protein breakfast staves off hunger better than a regular bowl of (unfortified) cereal, even when both dishes offer the same amount of kilojoules.
Nevertheless, the word 'protein' can be a misleadingly catch-all term when describing what actually goes into adulterated food products. You have whey and casein, which are found in milk, as well as numerous plant options like those extracted from soy and hemp. One of the many growth areas for the booming high-protein industry is that derived from insects – crickets, for instance.
You can read up to 3 premium stories before you subscribe to Magzter GOLD
Log in, if you are already a subscriber
Get unlimited access to thousands of curated premium stories, newspapers and 5,000+ magazines
READ THE ENTIRE ISSUE
October 2018