Breaking The Tackle
Men's Health Australia
|
July 2019
Former Wallaby Nathan Charles Is The Only Person With Cystic Fibrosis Ever To A Play A Contact Sport Professionally. His Story Can Inspire Anyone Who Wants To Achieve Something Extraordinary.
THEY SAY YOU CAN learn a lot about a man from his handshake. Firm with solid eye contact is the default for most Aussie men. Anything less invites scorn. But what if this most earnest, most masculine of gestures was freighted with uncertainty and risk? What if the simple act of greeting a mate or congratulating an opposing player on the sporting field had the potential to threaten everything you've ever held dear?
So it was for Nathan Charles, the only person with cystic fibrosis ever to play a contact sport at an elite level. His whole life has been about taking precautions and diminishing risk. Today, upon arriving at Sydney's Henson Park for a photo shoot with Men's Health he extends his hand unguardedly. But there was a time when Charles didn't like to shake hands at all. Instead he fists bumped or just nodded.
He didn't share drink bottles with his teammates, either. Again, too risky. He had too much at stake, too much to lose. It wasn't just the chance he'd pick up a cold or the flu. It was that a virus could weaken his immune system, opening the door for his underlying staph infection to wreak havoc upon his respiratory system. That could put him in hospital for weeks. Charles could handle that. He's put up with it his whole life. What he couldn't handle was that the illness would hurt his rugby career. He'd fought too hard and overcome too much to do anything that might jeopardise that.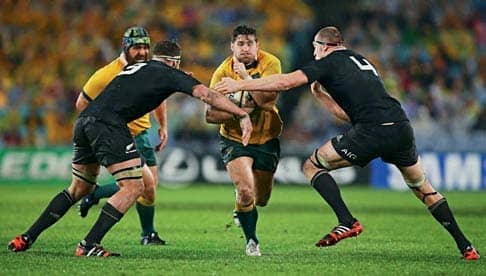 "I always had the belief that I was, I wouldn't say destined, but that this is what I was going to do and I wasn't going to take no for an answer," he says of his dream of playing professional rugby, as we chat in Henson Park's lone grandstand under the roar of passing jumbo jets. "Ever since I could talk I wanted to be a Wallaby. It was never a sense of entitlement. It was just more of a belief that if you want something bad enough you won't let anything get in your way. The only thing stopping you is yourself."
You've probably heard athletes, entrepreneurs or motivational speakers say something similar in the past. The difference with Charles is that it isn't a hollow aphorism. In cystic fibrosis he had an obstacle that traditionally shrinks your opportunities in life. Charles wouldn't let it. "He seems to have defied science and defied logic," former Wallabies coach Ewen McKenzie once said of him.
If that makes him sound like a freak, then so be it. The fact is, that's perhaps the most apt way to describe a man who won't stop chasing a goal everyone thinks is beyond him.
KILLER INSTINCT
Charles retired from professional rugby in August last year after a career in which he played 85 Super Rugby games for the Western Force and Melbourne Rebels and earned four Wallabies caps. Injuries and selection decisions cut short his national career – he ripped his pec from the bone in his last game as a Wallaby. In assessing his career, the temptation is to look at Charles' record through the prism of his condition. But Charles would prefer that you evaluate his achievements on their merits, as you would any other player. If you do that then his childhood dream has truly been fulfilled.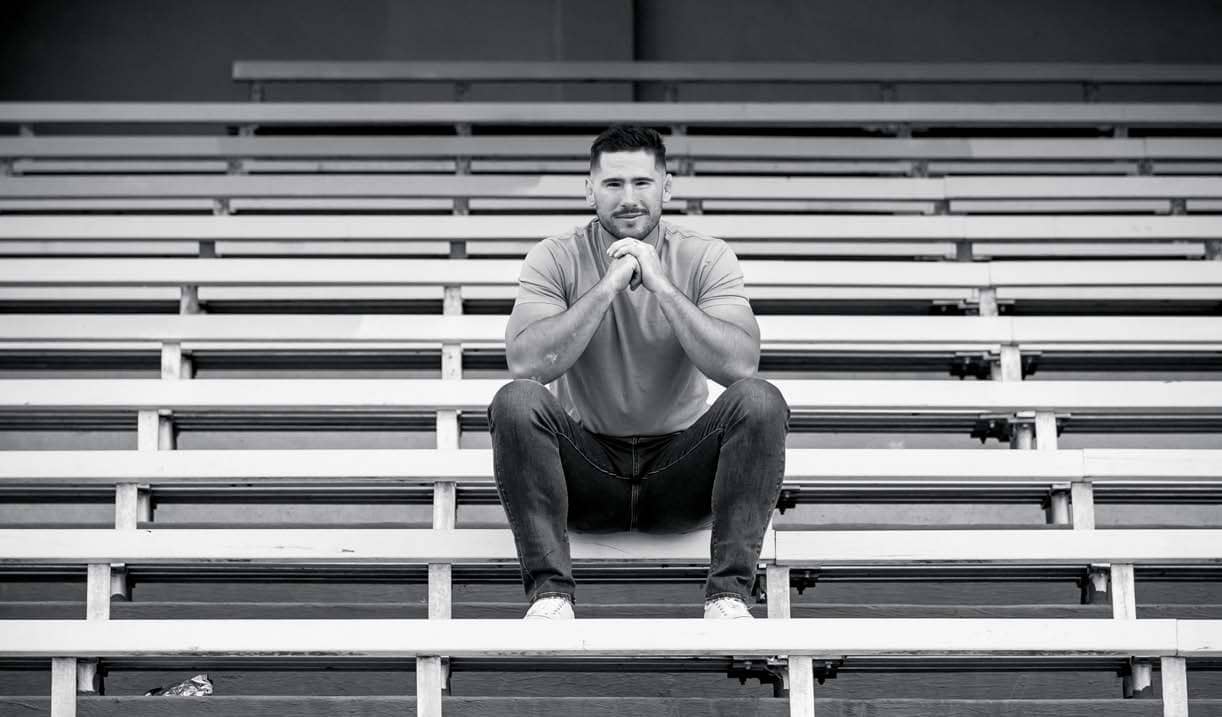 You can read up to 3 premium stories before you subscribe to Magzter GOLD
Log in, if you are already a subscriber
Get unlimited access to thousands of curated premium stories, newspapers and 5,000+ magazines
READ THE ENTIRE ISSUE
July 2019